https://mediumhappy.com/?p=6677
by John Walters
STARTING FIVE
Fiji Gold
It's always cool when a country wins its first gold medal. Fiji did that yesterday when it defeated Great Britain 43-7 to win the gold medal in rugby sevens. We should point out that Fiji is not the country that had that oiled up flag bearer at the opening ceremony. That was Tonga. Common mistake (Tonga has never won gold; nor has Togo, by the way).
"Rugby is our religion," said one player. Fiji has 900,000 inhabitants.
Countries that have never won a gold medal, and tell me if you see a common thread here: Afghanistan, Saudi Arabia, Lebanon, Kuwait, Qatar, Sudan, Iraq. Quick hot take: Sports are a great antidote to terrorism.
Ravin' Simones!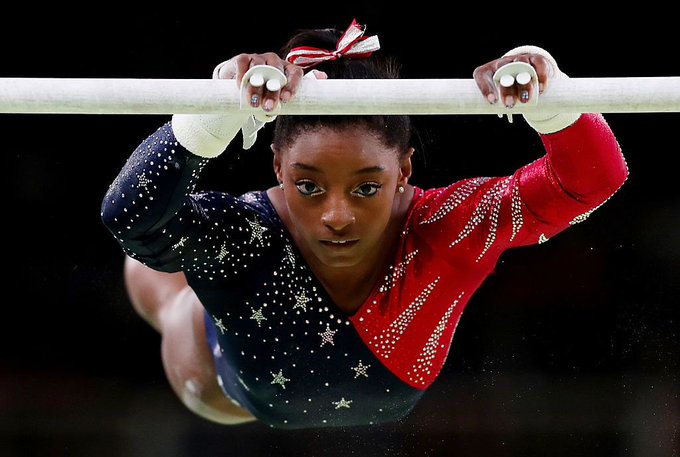 How good of a gymnast is Simone Biles, who won the gold in Individual All Around last night? According to NBC's Al Trautwig, her winning margin of 2.1 points was a greater number than the COMBINED MARGINS in the victories from 1980 through 2012. That's NINE Olympic Games. That's incredible.
Many are calling the 4'8″ Ohio native the greatest gymnast of all time. She's definitely in Nadia Comaneci's class. Biles had committed to UCLA, but now she's going to hold off and earn some $$$.
Meanwhile, Simone Manuel became the first African-American woman to win a gold medal in swimming, touching the wall first in the 100 meter freestyle, which is a total badass event. Manuel, 5'11", attends Stanford. She is from Houston.
Biles is the first African-American woman to win a gold in her event, but she's just so darn good that no one ever even thought about that (UPDATE: Apologies to Gabby Douglas, who was the first in 2012; our bad).
Thanks, Obama.
3. Michael GOAT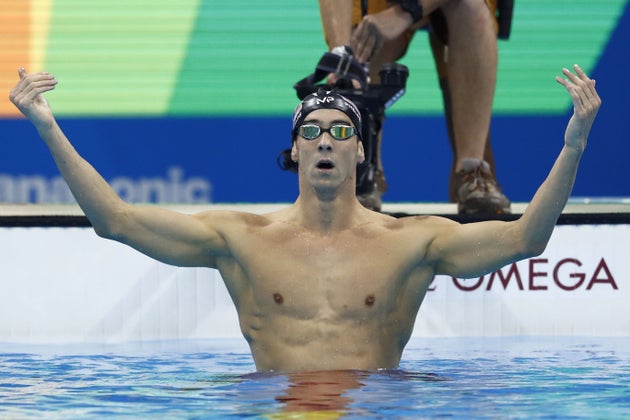 Yes, he won again. In the 200 individual medley, in which you do each of the four strokes for 50 meters. The most challenging race.
That's 22 gold records (13 individual) for Michael Phelps, which—no kidding—puts him ahead of Leonidas of Rhodes who won 12 individual events back in Greece in the B.C. era. What has impressed me most is that at age 31 I don't think Phelps has ever looked more physically impressive, and now he's become the Michael Jordan of the pool. He carries himself out there now like he knows he's the boss. These are supposed to be his golds.
I mean, Phelps, competing against the world's fastest swimmers, won by an entire two seconds over the silver medalist. That's insane. Biles-like. Ryan Lochte finished fifth.
4. Perfectly Ironic
It's rarely newsworthy when a kicker misses a PAT. In preseason. Except that the kicker is Roberto Aguayo of the Tampa Bay Buccaneers, who made 198 PATs in 198 attempts while at Florida State (he also won a national championship and a Lou Groza Award as the nation's best kicker).
So last night, in his NFL preseason debut in Philadelphia, Aguayo shanked his first try. Missed it. Clanked it off the upright. A second round pick (extremely high for a kicker), Aguayo said he had "butterflies." Better get over that. The NFL has no less patience than it does for inaccurate kickers.
5. Tur de Force
An intriguing piece here on how Donald Trump targets women in the media ("Little Katy Tur") and how it led to the NBC correspondent  needing to be protected by the Secret Service after a Trump rally. You have to imagine that in some back room meeting, the head of the SS is telling Trump, "If you would like to continue to have the privilege of our protection, zip it."
Trump keeps inciting violence by his followers. One of these days one of them is going to take him up on it. And he, of course, will claim that it isn't his fault, but only that people are angry because America isn't great any more.
Music 101
Wouldn't It Be Nice
This may not even be the best song on Pet Sounds, Brian Wilson's sublime and ethereal effort for the Beach Boys. This 1966 tune, which peaked at No. 7 in the month of this writer's birth, was released as a 45 single with "God Only Knows" as the B-side. As the B-Side! Anyway, when European outlets got the vinyl, they flipped it, making "God Only Knows" the single and this song the B-side. I mean, if you own that wax, that's a keeper.
Remote Patrol
Rio Olympics
NBC All The Time
We can finally open up the track, as the women's 10,000 meters takes place tonight. Notre Dame alum Molly Huddle won this last month at the USA Track and Field Trials. You've also got Michael Phelps versus Chad le Clos in  the men's 100 butterfly final and Katie Ledecky swims the women's 800 freestyle final and could probably order a Starbucks and get it by the time everyone else if finished.