https://mediumhappy.com/?p=6876
by John Walters
Starting Five
The Bully's Pulpit
My favorite Larry David line from his stand up: "I"ll give Hitler this: he didn't take sh*t from magicians."
It's a line so absurd that it's funny.
If Chicago doesn't fix the horrible "carnage" going on, 228 shootings in 2017 with 42 killings (up 24% from 2016), I will send in the Feds!

— Donald J. Trump (@realDonaldTrump) January 25, 2017
In the past 24 hours the White House…..ordered the EPA to take down its climate change page; announced that it is building The Wall, but that Chris Hardwick will not host (related: I'd like to host Talking Wall right after that NBC show each week; can we do that?); doubled down on its accusation that 3 to 5 million people illegally voted, which is the equivalent of the entire city of Chicago illegally voting, but would not in the near future be investigating this (didn't you love how the White House press corps attacked Sean Spicer by pretending that this was a legitimate claim and asking him why they weren't investigating it);
put a hobnail boot in the face of whatever rogue Badlands National Park employee decided to tweet facts about science, threatened the actual city of Chicago that if they didn't stop killing one another, he was going to turn this car around right now and there'll be no Dave and Buster's, and even forced Spicer to upgrade his wardrobe.
2. Marq Madness
@jdubs88 it's dickfriedman24's First Law of College Hoops: it's not an upset if the home team wins the game.

— DickFriedman24 (@DickFriedman24) January 25, 2017
…is, "It's not an upset of the home team wins the game." That's courtesy of my wonderful former editor at Sports Illustrated, a Harvard alum and a true mensch, Dick  Friedman. So last night for the first time in just shy of 38 years (1-27-79), the Nos. 1, 2 and 4 teams in the country lost. Specifically, No.1 Villanova fell at Marquette, No. 2 Kansas went down at West Virginia, and No. 4 Kentucky, to everyone's glee, lost at Tennessee.
But there were no upsets.
Last time #1,2,4 all lost same day in college hoops was 1-27-79. The loss by #2 that day was a 66-61 Clemson win over #2 UNC and D. Smith.

— Tim Bourret (@TimBourret) January 25, 2017
When this happened in 1979, it was No. 1 Notre Dame who lost (by 1 at Maryland) while No. 2 North Carolina fell at Clemson (don't know who No. 4 was). Also, how long ago was this? Magic and Larry were in their final year of college ball.
3. Love-30s
The Australian Open couldn't be more Thirtysomething if Gary rode his bike up to Hope and Michael's home and snatched a piece of fruit off the dining room table. Three of the four women's semifinalists are in their fourth decade: Venus Williams is 36, Serena Williams is 35, and Germany's Mirjana Lucic-Baroni is 34. The fourth semi-finalist Coco-Ohno Vandeweghe of the USA, who'll play Venus, is the kid at 25.
In the men's draw, it's almost the same. Roger Federer is 35, Stan Wawrinka is 31, Rafael Nadal is 30 and Nadal's semifinal foe, Grigor Dimitrov, is 25.
That's six thirty somethings, three in each draw, and a pair of 25 year-olds. What in the name of Nick Bolletieri is going on here? Where are all the kids? Sure, these are a couple of the greatest names in tennis history (Federer can extend his record for Grand Slams to 18 while Serena can finally break that 22 GS titles tie with Graf), but this is extreme. Where is the future of tennis? They must all be playing pickle ball, if they're playing anything.
4. Dow 20K
"Finally, it has happened to me right in front of my face and I just cannot hide it"
After a month or so of serious flirtation, the Dow Jones Industrial Average (the DJIA) appears poised to break through the 20,000 mark for the first time ever (by the way, why do they call it an "average" when isn't it the sum total of all 30 companies' stock prices?). Remember a few weeks ago when the Dow came within one point of 20,000, got us all hot and bothered, and then left investors so….incredibly…unsatisfied?
The tease is over. It looks as if it'll crack 20,000 this morning. Related: Alphabet, the second-largest market cap stock reports after the bell tomorrow, and Amazon, the fifth-largest market cap stock, reports on February 2nd.
We may have elected a totalitarian dictator, but who cares when our pockets are so full (right, Newt?)?
5. "I'm a Rageaholic! I Just Can't Live Without Rageahol!"
Live shot from inside the White House…
Just another way that The Simpsons predicted the Trump presidency. Forsooth, as your humble scribe predicted, Donald J. flew into a rage on Saturday afternoon after returning from Langley, turning on the flat-screen, and seeing all the marches happening worldwide. Thus reports Ashley Parker of The Washington Post (and WHO are those White House sources speaking/leaking to her? Wow!).
This morning, Trump was so enraged at the media trolling Sean Spicer about Trump and alleged voter fraud ("That's what he believes") that he tweeted out that he will be launching "a major investigation" (Is this like "a major award" from A Christmas Story?) into voter fraud.
I will be asking for a major investigation into VOTER FRAUD, including those registered to vote in two states, those who are illegal and….

— Donald J. Trump (@realDonaldTrump) January 25, 2017
To which we can only reply:
Can we all just make it to Groundhog Day intact? And what's the over/under until Spicer saves his soul (Kellyanne already sold hers) and resigns? I'll put the date at St. Patrick's Day.
Music 101
Forgotten Years
I saw Midnight Oil play a small venue near Times Square in 1990 or 1991 and I think I lost three pounds just watching 6'6″ lead singer Peter Garrett perform. If you had the chance to see this Australian band play live, you probably haven't forgotten it. This was the second single, after the title track, off Blue Sky Mining, to go to No. 1 on the U.S. Modern Rock list (there was not an official Dinosaur Rock list, though there might have been).
Remote Patrol
President Trump: The First Interview
ABC 10 p.m.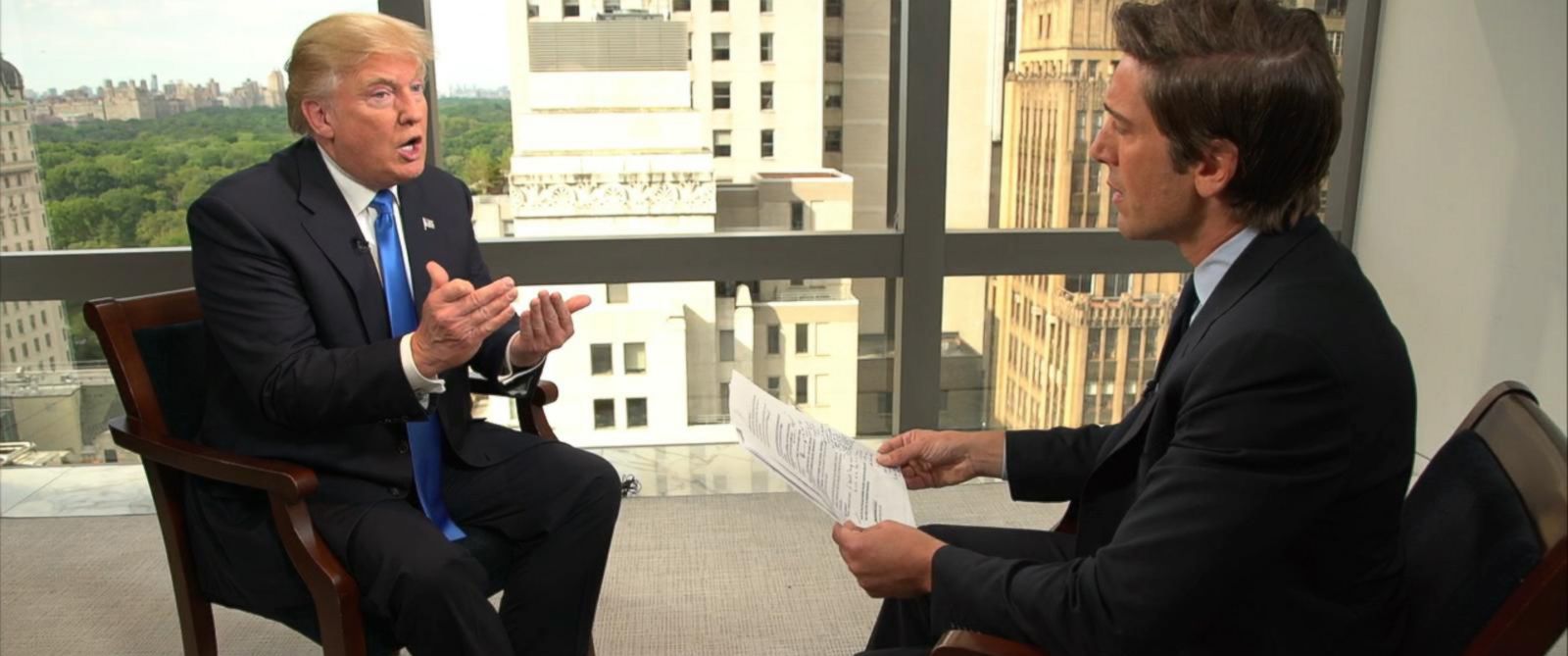 Very handsome David Muir interviews the man with the incredibly changing hair color. If that doesn't float your boat, the Aussie Open women's semis begin at 10:30 p.m. on the ESPN and at 11 p.m., UCLA visit USC. Lonzo Ball is fun to watch. He's like a disciplined Malik Monk. Take a nap early this evening.