https://mediumhappy.com/?p=6884
by John Walters
Starting Five
From Airport To Deport
On Friday and without warning Donald Trump signed an executive order banning immigrants or even people with passports from Syria, Iran, Iraq (yes, the one we invaded without cause), Libyra, Somalia, Yemen and Somalia. Americans, to their credit, protested en masse. Countries that were not included in the ban? Saudi Arabia, Egypt and the United Arab Emirates, the home counries of the 9/11 attackers.
And then you come across this little chart that explains a lot….
Why won't any elected officials in support of the ban explain this? pic.twitter.com/5Q6qDXumQK

— Julieanne Smolinski (@BoobsRadley) January 29, 2017
And here's Trump earlier in the week mansplaining what he's about to do without spelling it out. If I were sitting next to a guy on a flight or in a bar or even a family reunion who was talking this way, I'd be like, "Excuse me, Dwayne, I'm needed back on planet Earth."
2. SAG Fights Back
The Screen Actors Guild (SAG) Awards took place last night, and you just knew there were going to be some pissed-off millionaire liberals in that crowd. Julia Louis-Dreyfus (making her second appearance this morning) had a few words about the immigrant ban.
Pretty good night for the Louis-Dreyfus/Hall clan, as Northwestern beat Indiana to improve to 18-4. Combination of a much improved Wildcat team under coach Chris Collins and an uncharacteristically lame year of Big Ten hoops. The Cats, whose roster includes Louis-Dreyfus' son Charlie Hall, should make it to their first NCAA tournament ever this March.
3. Rockwell, Not Orwell
There may be no artist who better depicted The Exceptional American Century than Norman Rockwell, the illustrator who was born before an American man harnessed flight (1894) and died after another American man stepped on the moon (1978). Rockwell's work was featured on the cover of The Saturday Evening Post, the most important magazine in this country from the 1930s to the early 1960s. His illustrations captured the essence of the America that the MAGA gang looks longingly back upon.
And yet Rockwell, who was born in New York City and lived most of his adult life in Vermont and western Massachusetts, was an early advocate of tolerance and diversity and civil rights. It would be nice if some of those people longing for a more Rockwellian America knew that Rockwell would have been highly opposed to what's happening now.
4. The Best Ever
Serena Williams, 35, won her record-23rd Grand Slam singles title of the Open era, breaking the tie with Steffi Graf, by defeating sister Venus in the final of the Australian Open, 6-4, 6-4. Only Margaret Court, who won 24 in the pre-Open era, now has more.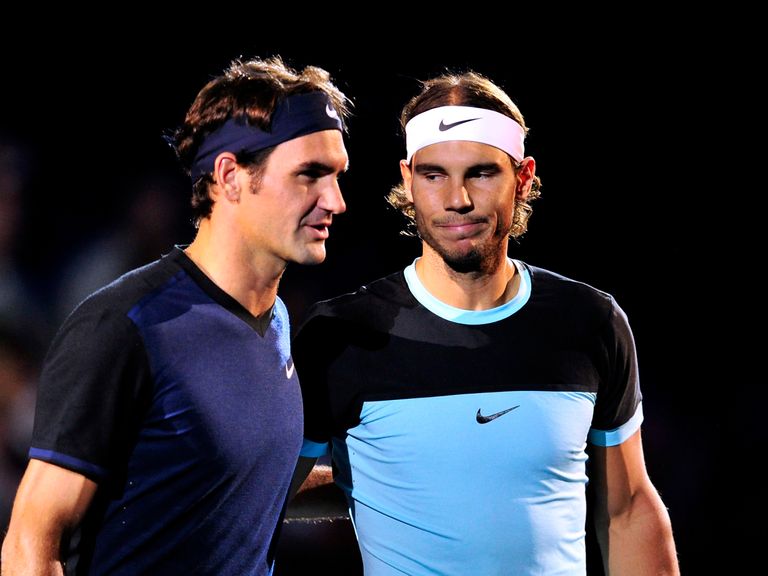 Fellow 35 year-old Roger Federer defeated Rafael Nadal in five sets as well, to extend his record for men's Grand Slam singles titles to 18. Nadal remains at 14. That's a pretty memorable weekend down in Melbourne.
5. Miss Universe 2017
Miss France, Iris Mittenaere, wins the Miss Universe pageant (Does Donald Still own that?). My guess is she'll be the first winner of a major "sporting" event invited to the White House.
The event was held in Manila, The Philippines, and for some reason Steve Harvey was allowed to host again. Mittenaere is a dental surgery student from northern France. Miss Haiti was runner-up.
Music 101
Ramble On
This song appeared on Led Zeppelin II, which was released in 1969. There are references J.R.R. Tolkien's Lord Of The Rings with "depths of Mordor" and "Gollum, the evil one." The band never performed this song, which did not chart in the U.S., live in its entirety until the reunion concert in 2007 (which drummer John Bonham missed, of course).
Remote Patrol
Duke at Notre Dame
7 p.m. ESPN
The Irish (17-5) have lost three of four after starting out 16-2. The Blue Devils (16-5) have also lost three of four and, like Notre Dame, lost their last outing by two to an unranked ACC team. And Coach K. has banned them from the locker room and won't allow them to wear their school-issued workout gear. I hear tonight's game will be shirts versus skins.