https://mediumhappy.com/?p=7038
by John Walters
Starting Five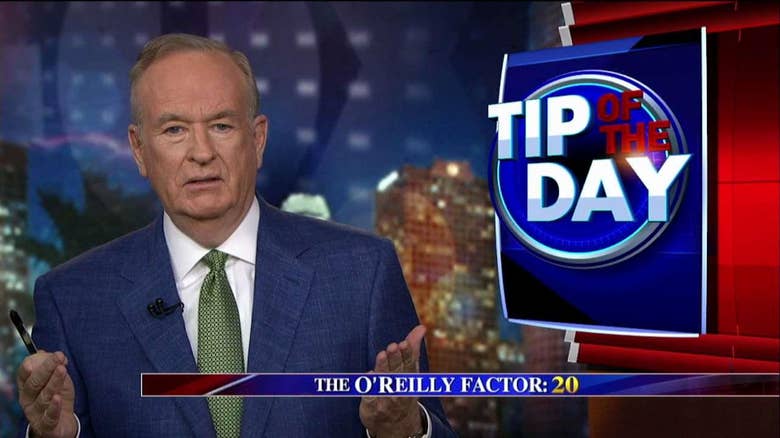 Be Nice, Maybe?
I don't have any tips to give Bye Bye, O'Reilly on how to be better at TV—he was obviously gifted at that, as his top ratings in prime-time for 15 or so years demonstrate—but just on how to be better at humaning: Be nice. Especially to women. Watch this clip on CBS This Morning from last summer as Bill comes down Norah O'Donnell's highway when she asks about another sexual harasser at Fox, his recently departed boss, Roger Ailes:
My favorite part about this? He was on to promote a book he'd written with James Patterson for kids about manners called Give Please A Chance.
This, by the way, happened just three weeks ago. It was the first drip in the wave of O'Reilly's self-imposed downfall:
2. The Empire Strikes Back
These photos lack context. Facts: In 2015, over 40 football staff were on the stairs. In 2017, they were seated on the South Lawn. https://t.co/iIYtV0hR6Y

— New England Patriots (@Patriots) April 20, 2017
The New England Patriots' official website took aim at those of us who compared the photos of their White House visit yesterday to the one two years ago with Obama. The Pats did so by also tweeting comparison photos from 2005 and 2017.
Comparable photos: The last time the #Patriots won two Super Bowls in three years, 36 players visited the White House. Today, we had 34. pic.twitter.com/Aslvf1RaXU

— New England Patriots (@Patriots) April 20, 2017
Which of course brings up the obvious question, Why don't the Pats like white presidents?
Much thanks to Bob Kraft for the information, but that doesn't quite explain why Tom Brady missed yesterday's event on the same day that his wife tweeted about an April 29 march in Washington D.C. in which she wrote, "March for climate, jobs and justice—to change everything, we need everyone."
The tweet has since been deleted. Must've been an interesting day at the Brady-Bundchen home.
3. 51-13-10 AND 0-2
Dat dude, Russell Westbrook, had the highest triple double in NBA history last night (51 points, 13 assists and 10 boards) but the Rockets went on a 10-0 run with the score tied late in the fourth quarter. Houston wins 115-111. Russ: "I don't give a (bleep) about the line. We lost."
4. Sobibor
Last night on PBS I learned about Sobibor, a Nazi extermination camp in Poland where in October of 1943 the prisoners initiated an uprising. Led by a Russian Jewish military officer who had been put in the camp and who formulated a plan, they assassinated most of the top SS officers and the camp and then simply fleed for their lives.
Many of them were cut down by machine gun fire.
Others were blown to bits fleeing across a mine field toward the forest (they knew the mine field was there).
About 50 of the 200 people who escaped evaded death or capture and survived. One of the survivors said, "I didn't care if I died that day as long as I could taste one minute of freedom."
That resonated with me as I then watched Rachel Maddow detail the latest incident of a Trump-related official (former Blackwater CEO Erik Prince, who is Betsy Devos' little brother) secretly meeting with a Russian agent. To round up: Mike Flynn, Jeff Sessions, Jared Kushner, Carter Page, Paul Manafort and now Prince.
And so it occurred to me: Distilled to its essence, Trump vs. Not-Trump is a matter of Safety vs. Freedom. And the people who keep voting for Safety don't appreciate how precious freedom is. They truly don't.
The other thought that occurred to me? HOW HAS NO ONE IN HOLLYWOOD NEVER MADE A SOBIBOR FILM???? This is Oscar gold, Mr. Spielberg.
5. Ol' Blue Eyes Is Back
Highly recommend this book by Bill Zehme. It's not as much a celebrity bio as a guide to living. Sinatra was arguably the first real rock star (living after midnight, rocking till the dawn), but he also was extremely generous and loved gathering people together.
One of my favorite stories from the book: Dean Martin, one of his closest friends, threw a wedding anniversary bash for himself and his wife at his Beverly Hills home in 1965.. Sinatra was there and quickly became master of ceremonies and libations. Dino, by the way, was a 6-handicap golfer: he loved his morning tee time far more than he did drinking.
Anyway, the party is raging and suddenly the cops show up at the front gate. Sinatra walks down to meet them. "Sorry, Mr. Sinatra, we've had a noise complaint and you've got to shut the party down."
"You know me," Sinatra said. "Who phoned?"
"Um, Mr. Sinatra…."
"Who WAS IT?" Sinatra fumed.
"The call came from inside the house."
Sinatra ran into the house where he found Dean, in bed and watching TV, holding his putter (not a euphemism), in his hand. He smiled at Dean and said, "You bastard!"
There are a plethora of stories like this within. If you love ring-a-ding-ding, you'll love this book.
Music 101
The Things We Do For Love
The year was 1977 and 10 CC had a huge hit with this song that basically has the same tempo/chords as the Welcome Back, Kotter, theme song. Also there's a dash of Manfred Mann's "Blinded By The Light" in the opening. Song shot to No. 5 in the USA.
Remote Patrol
On The Town
8 p.m. TCM
The last of the Gene Kelly-Frank Sinatra trilogy of films, made in 1949. Three sailors with a 24-hour shore leave in Gotham City. And nobody gets arrested (I don't think). Kelly directed (by the way, check out the pollution when they're atop the Empire State Building in this clip).