https://mediumhappy.com/?p=7042
by John Walters
Starting Five
That's Why He's Messi
A classic El Clasico from Madrid yesterday, as FC Barcelona out dueled Real Madrid, 3-2.  Lionel Messi, elbowed in the mouth and left bloodied earlier in the match, was once again in the right place at the right time to score the game-winner in the 92nd minute of a 92-minute match.
Last week Barca was eliminated by Juventus in the quarterfinals of the UEFA Champions League (Real advanced to the semis). But yesterday, in a Clasico that lived up to the hype, Barca pulled even with Real in the standings (each have 75 points) with the head-to-head advantage.
By the way, it was Messi's 500th career goal for Barca. He's timely that way.
2. NBA Playoffs
EAST
–Wait, did J.R. Smith really come up with the series-sealing steal and then nearly blow Game 4 by attempting a behind-the-back pass on a 2-on-1 break in which Cleveland did not even need to score? Yes. Yes, he did. Never change, J.R.
—LeBron James: 21-0 in his last 21 first-round playoff games. That dude be 'balling.
–Did you see how desperately the Pacers passed the ball to the Half Beatle on that final possession? Twice? It's as if they knew they'd never play another minute in the NBA if any of them took the last shot.
–Bully to Bulls coach Fred Hoiberg for calling out the officials on how no one ever whistles Isaiah Thomas for palming. He's a great player. He's a 20 ppg guy if he isn't allowed to freeze defenders with palming the ball.
WEST
–Steve's back, which mains he may be leaving. Bummed that Warrior coach Steve Kerr may miss the rest of the playoffs with back issues. Intrigued that Mike Brown, who formerly coached the Cavs, may be the coach to lead the Dubs to the Finals.
Steve Kerr: "I can tell you if you're listening out there, stay away from back surgery…Rehab, rehab, rehab.Don't let anyone get in there."

— Anthony Slater (@anthonyVslater) April 23, 2017
—Kawhi Leonard's performance in San Antonio's Game 4 loss at Memphis was magnificent. Nothing short of that. He scored 16 in a row for the Spurs in the fourth quarter and checked Mike Conley. He's just about right there with LeBron, and he's about the closest to his body type.
—Russell Westbrook becomes the first player since Wilt Chamberlain to record three consecutive triple doubles in the postseason, but Houston wins to go up 3-1. Nene was 12 for 12 from the field, all bunnies.
–On Russell's post-game snit: I get both sides. But, it WAS a basketball question and it was addressed to Steven Adams. Believe it or not, I concurred with Screamin' A. Smith, who noted, if you don't want uncomfortable questions about basketball, a sport you are paid ridiculously well to play in front of 18,000 or so in person and millions on TV, go play without a crowd.
–Really enjoying the Utah Jazz renaissance, Iso Joe, and the best YMCA rec league player left in the playoffs, Joe Ingles (Wilder?). Fascinated that 19 years later, a player gets sick before a key playoff game in Salt Lake City and, unlike MJ, cannot play through it. I'm sure it hurt, Gordon Hayward, but that was part of how MJ burnished his legend. The flu game.
3.  Yer Out (of line)!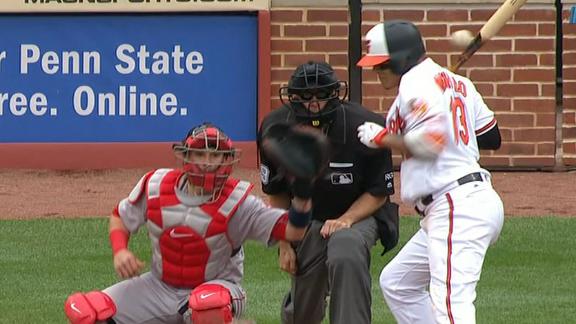 My first thought upon hearing that Boston Red Sox pitcher Matt Barnes threw a pitch behind the head of Baltimore slugger Manny Machado was, There's a psycho Matt Barnes in baseball, too?
The Sawx led 6-0 in the eighth inning on Sunday when Barnes opted to get even with the O's for a hard slide into second by Machado the night before that Boston star Dustin Pedroia had been the victim of. Machado had texted an apology to Pedroia, whom he had spiked.
This is some low-rises, East Baltimore sh*t, yo (can you tell I've FINALLY begun watching The Wire?). Tell Stringer I'm woke.
4. Epitaph For America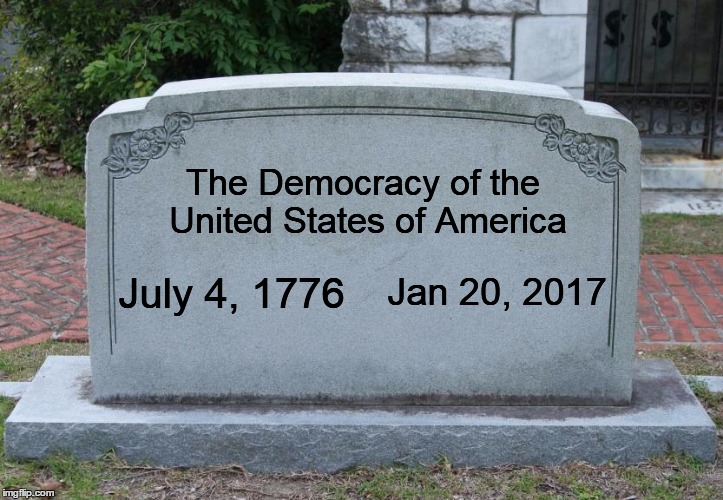 My colleague over at Newsweek, Ryan Bort, went to a screening of the 2002 film Bowling For Columbine (the massacre took place on April 20, 1999) and spoke to its producer, Michael Moore. The following quote, I thought, should one day appear on America's tombstone, a day that could come sooner than anyone expected based on recent events…
"It's the American equation: Dumb down the population; make them ignorant and stupid. Ignorance leads to fear. Fear lead to hate. Trump knew that part of the equation really well. Hate leads to violence, or to use your ballot as an act of violence against the people you hate."
You know, it's funny: The 9/11 hijackers weren't aiming for a body count. They were aiming for mass hysteria. Mission accomplished, guys. Mission. Accomplished.
5.  TCM >>>> Cable News
Why watch Sean Hannity try to show boat when you can actually watch Show Boat? Last month I tossed the cable news-watching habit and, visiting family out in Arizona, began heavy doses of Turner Classic Movies. I wrote about it here in Newsweek.
Music 101
Message Of Love
Before Chrissie Hynde and the Pretenders began chasing radio-friendly hits, they were quite the punk band. Hynde, an Ohio native, was the Veronica to Deborah Harry's Betty. And she also did the exact opposite immigration of Blondie's lead singer, moving east across the Atlantic to live in London. This 1981 tune brings back great memories. The Pretenders were headed for stardom, and they achieved it, but it might have been so much more if the band members didn't keep dying.
Remote Patrol
Better Call Saul
10 p.m. AMC
This should be the episode where Mike Ehrmantraut and Gus Fring finally, after a two-episode dance along the edges, finally meet. And whither Jimmy, now that he knows he's been nabbed by Chuck? A change is gonna come in Albuquerque.