https://mediumhappy.com/?p=7043
by John Walters
Starting Five
1. Barry's Back
"So what's been going on while I've been gone?"
President No. 44, Barack Obama, returned from the tropics to his adopted hometown of Chicago last night to speak at the University of Chicago. B.O. completely avoided the T-word, instead choosing to focus on young people, who made up both his panel and audience.
He cracked a few jokes. Talking about how the younger generation gets its information from its phones, he noted how consumers ingest from news sources that align with their political views before adding, "Or maybe you're just looking at cat videos, which is fine."
2. Tesla Girl*     **
*The judges hope you appreciate the musical stylings of OMD
**The judges will also accept "Assault Meets Battery"
So it appears that Amber Heard, whom I always confuse with Margot Robbie, is dating Elon Musk, 45, whom I don't. Wait, I thought the Tesla titan was married. Or remarried (He was actually re-remarried, as he married his second wife, Talulah Riley, twice…and divorced her twice).
Heard, 31, a native of Austin, Texas, was formerly beaten up by married to Johnny Depp.
Good luck, kids!
3. Go, Josh, Go!
If you looked under the start lists for Monday's London Marathon, neither the lists for "Elite Men" nor "Top Britons" included the name Josh Griffiths. Then the 23 year-old Welshman, in his marathon debut, ran a 2:14:49 to finish in 13th place overall. Griffiths, who was hoping to run a time fast enough to qualify for the Commonwealth Games, instead qualified for the World Championships in August.
4. Cindy Don't Play That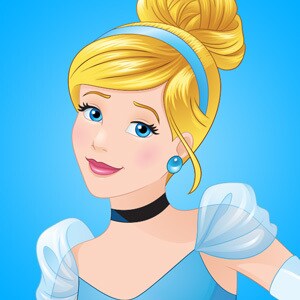 The NBA Playoffs are decidedly, unlike March Madness, against Cinderella. I explain why in this piece in Newsweek. Related: The Cavs and Dubs went a combined 8-0 in the first round.
5. Bubble Boy
Gotta admit, I laughed.
Adult @LAClippers fan is a dick to kid in fun quarter-time race.@utahjazz mascot DEE-STROYS him.

Kid wins race.#NBAPlayoffs2017 pic.twitter.com/aDlYQwdISR

— Jon Healy (@JonHealy) April 24, 2017