https://mediumhappy.com/?p=7046
by John Walters
Starting Five
Here Come Da Judge
How did New York Yankee right fielder Aaron Judge celebrate his 25th birthday last night? By hitting a home run and making a Jeets-style hustle catch, going into the seats, at Fenway Park. The Yankees, THHHHHEEEEEE Yankees win, 3-1.
Is a new Yankees-Red Sox rivalry brewing? Bob Klapisch believes so.
2. ESPN Layoffs
I was thinking about this yesterday: In May of 1995 two friends from Sports Illustrated and I embarked on a crazy, ambitious tour of Europe (What were we thinking???). Anyway, near the end of the trip my good friend Dave Gabel, a Houston Rockets diehard, and I, a Phoenix Suns, fan had seen enough museums and slow wait-staff service and were completely obsessed with finding out how our favorite teams were doing against one another in the playoffs.
But how to find out? There was no cable TV. There was no internet. There were no cell phones. We  didn't want to spend the money to find a phone to call the USA. We were in Paris and could not find a sports bar that aired the games. So each morning we'd head out to find the International Herald Tribune and search for the scores. Or maybe it was the USA Today. Anyway, that day's edition of the paper would only have the USA sports scores from two days earlier, which is why we dubbed it the "USA Todays Ago" (get it? Yes, you do.)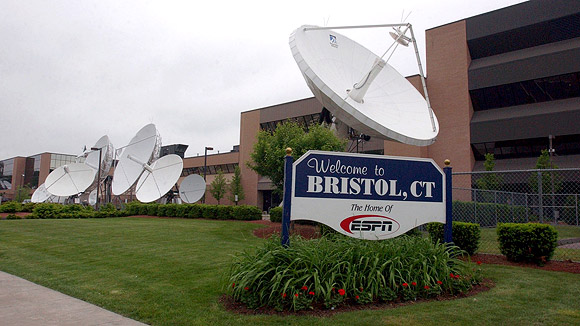 Anyway, that was the world in which ESPN thrived. But we no longer live in that world. Twitter and your phone has made ESPN's "sports nation" concept mostly obsolete. The net still does excellent work: College GameDay and Scott Van Pelt's show come to mind.
However, it, like Sports Illustrated in the Seventies and Eighties, is never going to monopolize the sports landscape in the way it once did. That's what yesterday's layoffs illuminated. If all of this makes ESPN a little less hubristic, that would be a good thing.
Still, my heart goes out to anyone who lost their job and is reading this. Also, it's a minor quibble, but I disagree with my friend Richard Deitsch's policy of not releasing names of those fired until the people themselves announce it. Some of those names are bigger names, and that's news, especially if your beat is sports media. Losing your job is tough—believe me, I know—but it's no less difficult for a football or basketball coach as it is for Ed Werder or Jay Crawford. No one gave Steve Sarkisian the option of waiting until he was comfortable about discussing his dismissal before reporting it.
Also, a special shout-out to Jane McManus, whom I don't know well, who was laid off by ESPN and then went in and taught her J-School class at Columbia University last night. That's a tough woman. And what a lesson she provided her students.
Finally, to Brett McMurphy: a good friend and an amazingly dogged reporter. He breaks college football news before people in that school's SID office know about it. I'm not worried about Brett's future and in a sense am happy for him, because ESPN grossly underused him. You're free, my friend.
I'll have more on the layoffs in a Newsweek story later today….
3. Draft Day
Dudes We All Know You're Never Going To Regret Having Picked: Solomon Thomas, Christian McCaffrey, Myles Garrett, O.J. Howard, Corey Davis, T.J. Watt aaaaaaaand Deshaun Watson.
Teams are making a big mistake not taking Johnny Manziel – he is going to be really good (and exciting to watch).

— Donald J. Trump (@realDonaldTrump) May 9, 2014
I'm curious to see where Jake Butt, he of the torn ACL in the Orange Bowl, goes. The Jaylon Smith of this draft. Speaking of which, yeah, curious to see where DeShone Kizer goes. Both Kizer and Mitch Trubisky are northern Ohio kids, so I'm not going to be surprised if one of them is plucked at No. 12 by the Cleveland Browns. But if Cleveland uses the No. 1 pick on a QB, any QB, they should be relegated to the CFL and let's bring up the Calgary Stampeders.
4. How Do You Solve A Problem Like Maria?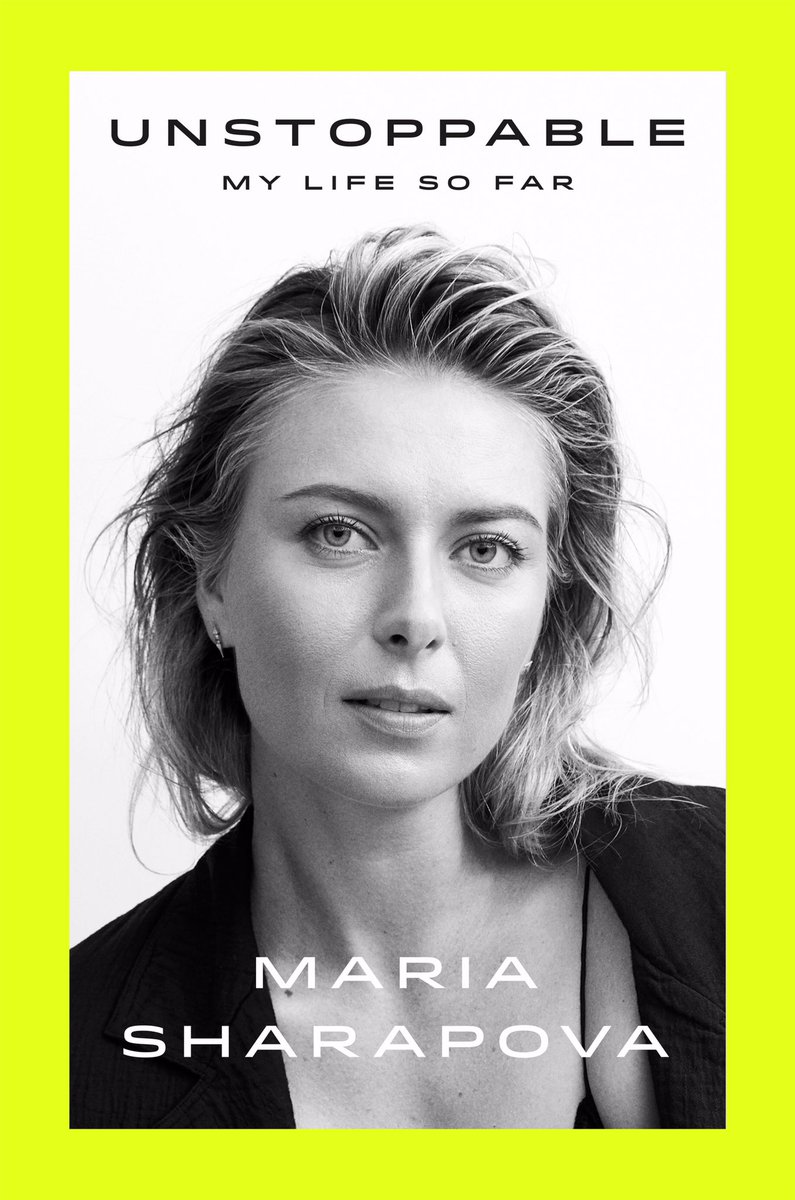 Lovely and talented and Russian tennis star Maria Sharapova is out with a memoir titled Unstoppable, but that's just what fellow pro tennis star Eugenie Bouchard wishes someone would do: Stop her.
""I don't think that's right," Bouchard said yesterday, referencing the 15-onth doping ban Sharapova, who turned 30 last week, just finished serving. "She's a cheater and so to me, I don't think a cheater in any sport should be allowed to play that sport again."
Eugenie, c'mon. Russians never cheat!
5. If A Tree Falls On Bumper-To-Bumper Traffic….
Dashcam video captures large tree crashing down into traffic on Interstate 5 in Washington. At least one person was injured in the incident. pic.twitter.com/mjkYTUEYKN

— ABC News (@ABC) April 27, 2017
I'll take "Reasons To Live In Kansas" for $100, Alex.
Music 101
Baba O'Riley
Why does this 1971 tune from The Who have its title and not "Teenage Wasteland?" It is a combination of two of Pete Townshend's mentors/influences, Indians spiritual master Meher Baba and musician Terry Riley. So how come it isn't Baba Riley? I dunno, okay. Shaddup! While this song rightly belongs on any "Greatest Rock Songs" list that goes to 100, it failed to chart in the U.S. and the U.K.
Remote Patrol
The President Show
11:31 p.m. Comedy Central
I've been banging the drum for Donald Trump impersonator Anthony Atamaniuk for awhile now, and tonight his show makes its debut. He's Trump, all the time. As Stephen Colbert advised him last week, "How do you expect to impersonate a right-wing blowhard night-after-night and be successful?" Ha.