https://mediumhappy.com/?p=7083
by John Walters
The Starting Five
Terror In Manchester
An explosive device, believed to have been set off by a suicide bomber, explodes outside of Manchester Arena in northern England just after an Ariana Grande concert. Initial reports say that 22 are dead and 59 are injured. The world is full of messed up people.
Yes, it could easily happen here. But you may as well try and prevent clouds. Live your life and, to quote Bono, "Don't let the bastards get you down."
2. Touch My Ball!
This is either a new NBC prime time game show starring Howie Mandel or a still from Austin Powers 4: The Orgasmic Orb of the Apocalypse. Actually, it is Egyptian president Abdel Fattah el-Sisi, King Salman bin Abdulaziz of Saudi Arabia and U.S. President Donald Trump officially "activating" Saudi Arabia's Global Center for Combating Extremist Ideology (do visit the women's equality wing!).
Meanwhile, commerce secretary Wilbur Ross noted on CNBC that "there was not a single hint of a protester anywhere [in Saudi Arabia] during the whole time we were there, not one guy with a bad placard."
When CNBC host Becky Quick pointed out, without being so graphic, that protesters in Saudi Arabia typically find themselves disconnected from their heads, all Ross could say was, "In theory that may be true."
What else matters, Wilbur?
3. Pittsburgh Penguins Vs. Tennessee Tuxedos?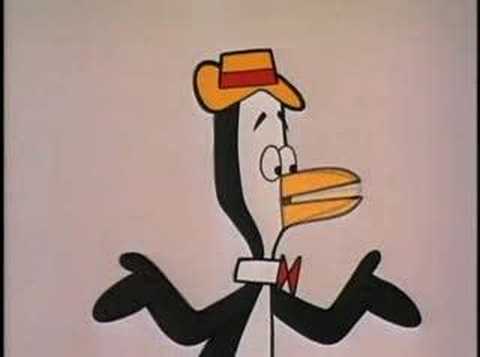 Someone phone Professor Whoopee! The Nashville Predators, who have lost just one game in Bridgestone Arena during the NHL playoffs, are on to the Stanley Cup finals, where they are likely to meet the defending champion Pittsburgh Penguins, who smoked Ottawa 7-1 on Sunday afternoon to go up 3-2 in the Eastern Conference.
This is the finals we all wanted, no? Hockey's hottest team versus its reigning champion.
4. A Farewell To King
Oregon's Edward Cheserek, he of the 17 NCAA titles, including three individual national championships in FOUR different events, is done as an amateur. A lower back injury will keep him out of this week's Western Regionals, which is a qualifying meet for the NCAA Outdoor Championships that will be held on Cheserek's home turf, Hayward Field in Eugene (one of my favorite places in the USA).
The Kenyan native, who emigrated to the States seven years ago, is still waiting upon his U.S. citizenship. Considering that he won 17 of 21 NCAA finals that he entered and also last winter set a new collegiate mile record (3:52.01), don't you want him on our team?
Here's a terrific feature on King Ches from The New York Times.
5. Never Rest Up Everest
Ultrarunner and alpine enthusiast Kilian Jornet just set a new record for the fastest ascent up the world's highest mountain, Everest, by summiting it in 26 hours. The 29 year-old Spaniard eschewed oxygen and fixed ropes and clambered up the world's tallest mountain's North Face, from base camp (17,600 feet) to the peak (29,029 feet), as if it were a hill of dirt at a construction site. This may be the world's fittest human being.
Music 101
Take A Picture
In the late 1990s we got a profundity of American bands that seemed poised to maybe perhaps hopefully seemed poised to take the baton from grunge and carry us forward (Third Eye Blind, Sublime, Goo Goo Dolls, Foo Fighters, Collective Soul and these guys, Filter) into the next century. Most of them had a hit or two, but none of them with the possible exception of FF really, REALLY, attained the summit that bands such as Nirvana, Pearl Jam and Guns 'n Roses did. But I really did love this song.
Remote Patrol
Game 4: Boston at Cleveland
8:30 p.m. TNT
Of course Cleveland is going to blow the Celtics out by 40-plus again tonight. But, I mean, what if they lose? Then it would be best of three with two in Boston. Does Marcus Smart have another 27-point game in him? I doubt it. And I'm sure LeBron isn't going to put up a mere 11 again.