https://mediumhappy.com/?p=7128
by John Walters
Starting Five
Master Of His Domain
Dodger rookie Cody Bellinger smashes two home runs in one game for the sixth time this season and then tells ESPN's Scott Van Pelt that he does not recognize the name Jerry Seinfeld (whose eponymous show left the air when Bellinger was three years old).
Clip-n-Save: The most multi-home run games in one season in MLB history is 11, a record that is held by both Hank Greenberg (1938) and Sammy Sosa (1998) The most in a career? 71, by George Herman "Babe" Ruth, who was truly king of his castle, which is why they called Yankee Stadium the House That Ruth Built.
p.s. The Dodgers swept the first-place Colorado Rockies this weekend to take over first place in the N.L. West.
2. Keep On Truckee
Northern California, inland, was the place to be for acolytes of running this weekend. At the USA Track & Field Championships in Sacramento, familiar faces such as Evan Jager (men's steeple), Emma Coburn (women's steeple) and Jenny Simpson (1500) were all winners again. For Jager it was his sixth straight USATF title, for Coburn her sixth overall, and for Simpson her 4th in a row.
Meanwhile at the Western States 100 Endurance Run, the granddaddy of 100-mile ultras that is staged between Squaw Valley and Auburn, 35 year-old Ryan Sandes of South Africa won in 16 hours, 19 minutes and 38 seconds while American Cat Bradley won the women's race in 19:31:30. If you're curious, Sandes averaged just below a 10-minute mile while Bradley averaged an 11:42 mile.
This was an extremely torturous Western States (first race was in 1974) as competitors had to deal with snow and mud still on course due to the 100-year level of snowfall the area received this winter as well as temperatures that soared close to 100 degrees.
3. Disastrophes Abroad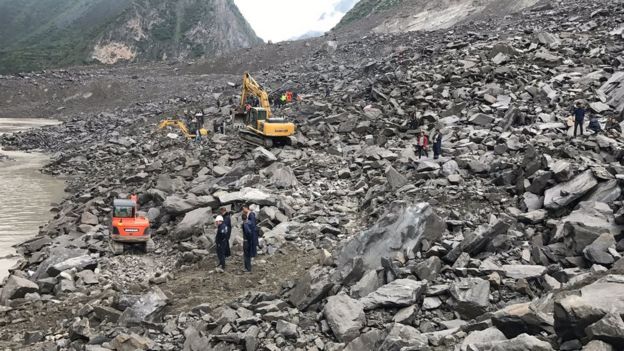 In China, more than 100 are dead or missing following a landslide.
In Pakistan, 153 die when a tanker explodes as locals were running toward the leaking fuel carrier to gather up gas in pots. The truck had crashed and was sitting on the side of the road. As gas formed in pools around it, villagers rushed to collect it. Maybe someone was smoking, maybe not, but the truck suddenly burst into a huge fireball.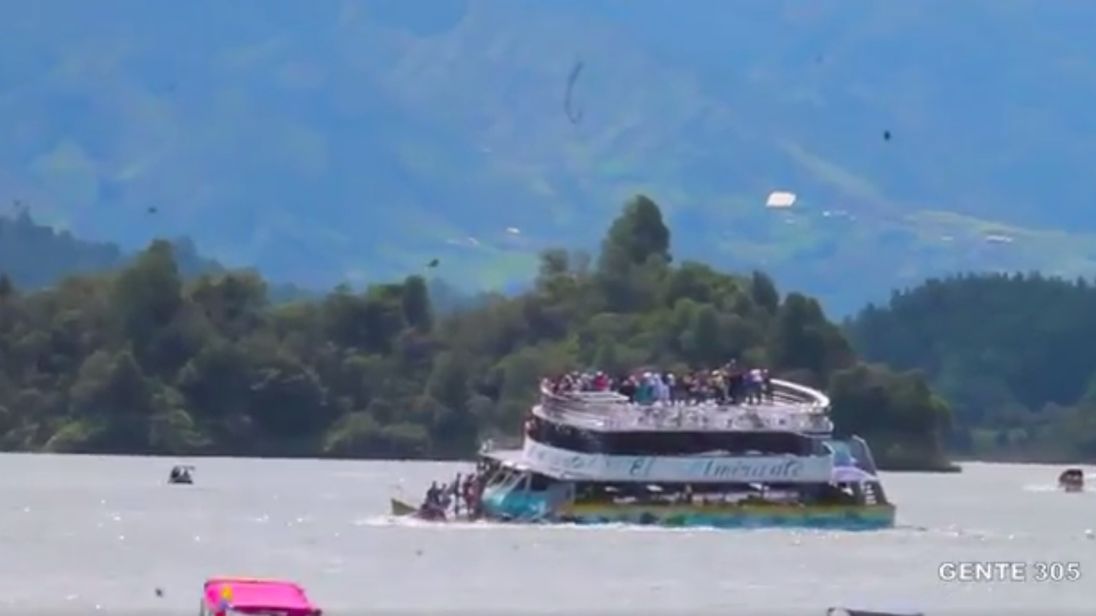 In Colombia, 31 people are missing after a tourist boat capsized in a reservoir.
4. Hair-esy
Meet Man Bun Ken. Last week Mattel unveiled 15 new Kens (Barbie is a player!), featuring one with a dad bod, another with freckles and the one above. Pabst Blue Ribbon can sold separately.
5. Is This VIP Content?
You are a fucking idiot, snowflake. Guerrilla vs. gorilla. This wasn't remotely racist. https://t.co/epSq9NqJsA

— Clay Travis (@ClayTravis) June 26, 2017

The smartest move Clay Travis ever made was not to be a full-time employee of Fox Sports. By maintaining his independence, as a sort of contracted partner with Fox via his website, Outclick The Coverage, he can tweet tweets such as the one above without fear of reprisal.
Outkick VIP is being built right now. What's right price for year's access to gambling picks, message board, & special VIP events?

— Clay Travis (@ClayTravis) June 25, 2017
Over the weekend Outclick announced that it would be offering premium pay-only content.
Music 101
Used To Love Her
On any Top 10 list of Not-In-Love songs, please place this gem from Guns 'n Roses from 1988. Guitarist Izzy Stradlin (whose own stage name is a pun) on the inspiration for the tune:  "I was sitting around listening to the radio and some guy was whining about a broad who was treating him bad. I wanted to take the radio and smash it against the wall. Such self-pity! What a wimp! So we rewrote the same song we heard with a better ending."
A Word, Please
surreptitious (adj)
Kept secret, particularly because it would be disapproved of