https://mediumhappy.com/?p=7140
by John Walters
Starting Five
We Cannot Wait Until He Tells Billy Bush About This
Another instance of a member of the Trump-Pence ticket touching something he's not supposed to. One day it's Flight Hardware, the next it's your health care. Speaking of which, why are GOP congressman Mike Conaway and GOP Senator James Inhofe investing tens of thousands of dollars in UnitedHealth stock? Even witty CNBC broker/analyst Downtown Josh Brown finds this practice dubious.
Tell me why this is okayhttps://t.co/mMQbh1ispd

— Downtown Josh Brown (@ReformedBroker) July 7, 2017
2. Stupid, Crazy Money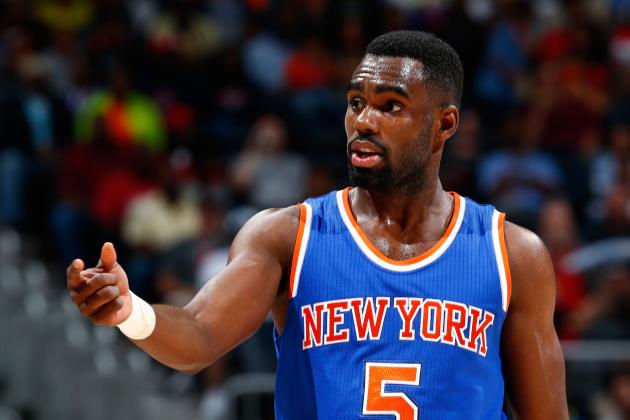 In a 14-year career in which he was named to five All-Star teams, Tim Hardaway earned $46 million. Today the Knicks just signed his son and namesake, Tim Hardaway, Jr., to a four-year, $71 million offer sheet.
Dad averaged 19.8 ppg his first six seasons. The kid is averaging 11.0 ppg through his first four and has not come close to sniffing an All-Star team. Kelly Olynyk, another non All-Star, just signed for four years and $50 million with the Miami Heat.
Part of this crazy money is the passage of time, part is the insane amount of money ESPN handed the NBA a few years back.
3. Despicable Me G20

Donald Trump meets Vladimir Putin for the first time face-to-face in Hamburg, Germany.
4. Mattek-Sands Goes Down
Yesterday on Court 17 at Wimbledon, in an unheralded ladies' singles match, 32 year-old Bethanie Mattek-Sands crumpled to the grass as she approached the net. "Help me! Help me, please!" Mattek-Sands said as her opponent, Sorona Cirstea, looked on in horror.
Just a devastating scene at Wimbledon as Bethanie Mattek-Sands goes down with an injury. pic.twitter.com/kqY6wQAcbS

— Sports Illustrated (@SInow) July 6, 2017
Mattek-Sands, who is ranked 103rd in the world in singles, is actually ranked No. 1 in doubles and won a gold medal in Rio last summer with Jack Sock in mixed doubles. The extent of her knee injury is not known.
5. Livin' Large In Long Island City
The Queens neighborhood/section immediately east of midtown Manhattan bears the uninspired name of Long Island City, but it may suddenly be a hot stretch of property. This is the pool atop 1 QPS (Queens Plaza South), which is now the highest rooftop pool in Manhattan (if there's ever a Sex And The City reunion). The 44-story luxury residential tower also offers a 42-foot climbing wall, but that's rather unnecessary because Long Island City already has the largest dedicated indoor rock climbing gym in New York City. Studios are going for $2,300 and two-bedrooms for $5,000 per month. Again, you're not even in Manhattan (but you are just one subway stop out).
Reserves
Rule No. 9: Every Baseball Game Offers The Potential Of Witnessing Something For The First Time
An infield pop-up in a minor league game between the Springfield Cardinals and Midland RockHounds ends up with the batter at 3rd base. Cue the Yakety Sax song.
I'm holding out for the inside-the-infield home run.
Music 101
What Is Love?
We opened this week with a song by Bob Welch (not the LA Dodger pitcher from the late Seventies) and end it with one from Howard Jones (not the iconic USC football coach from the Twenties and Thirties). This tune, released in 1984, hit No. 33 in the USA that summer. We also like the Duncan Shiek version from 2011:
A Word, Please
Polymath (noun.)
A person whose expertise spans a significant number of different subject areas