https://mediumhappy.com/?p=7158
by John Walters
Starting Five
The Jordan Rules
Unplayable Lie. Line of Sight. Temporary Immovable Object.
Jordan Spieth won The (British) Open with a little help from the rule book on the 13th hole on Sunday. It's nice to know that even a three-time champion of majors occasionally has to strike a ball from the practice range in the midst of a round.
For more on exactly what happened, look here.
2. Spice Racked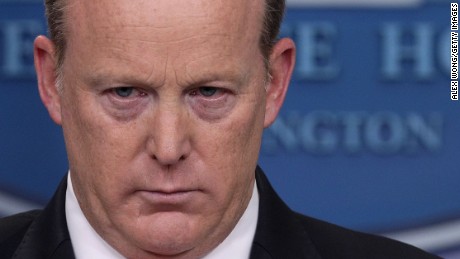 After six months and a trio of Melissa McCarthy impersonations on Saturday Night Live, White House director of communications Sean Spicer resigns. In his place comes New York finance guy Anthony Scaramucci, who looks like the heavy from every Eighties film based in New York City.
In his opening weekend on the job, Scaramucci, a.k.a. The Mooch, called President Trump "a tremendous athlete" and also gave him up as an anonymous source. Buckle up, kids.
3. Froome For More
Kenyan-born, South African-raised Brit Chris Froome won the Tour de France again. It was his fourth Tour victory, and only four men officially (five, if you count Lance) have now won more Tours than has Froome. Jacques Anquetil, Eddy Merckx, Bernard Hinault and Miguel Indurain all won five.
Froome, 32, won this year's Tour without winning a single stage in the race. That has only happened before six times.
Of course, the most (only) popular cyclist in France the past three weeks was the Flying (Downhill) Nun.
4. Bad Cargo
Nine are dead in southern Texas after the refrigeration unit of a rig with humans inside went out. It might have been as many as three dozen dead if the alert Walmart employee who noticed the trailer hadn't called police. Meanwhile in northern Switzerland, a chainsaw-wielding nut job attacked the citizens of Schaffhausen. So you get a chainsaw massacre and mass deaths in Texas all in one item.
5. Coming in September: The Vietnam War
Filmmaker Ken Burns, whose previous tours de force include The Civil War, Baseball, and The War (WWII), spent nearly 10 years putting together an 18-hour PBS documentary on (and called) The Vietnam War. It promises to be magnificent.
Premieres September 17 on PBS.
Music 101
I Can See Clearly Now
Johnny Nash wrote, composed and recorded this classic with heavy reggae influences in 1972. It spent four weeks at No. 1 in the later part of that year.
A Word, Please
Sibilant (adj)
Characterized by a hissing sound (so the next time someone asks you to provide an example of onomatopoeia)