https://mediumhappy.com/?p=7159
by John Walters
Starting Five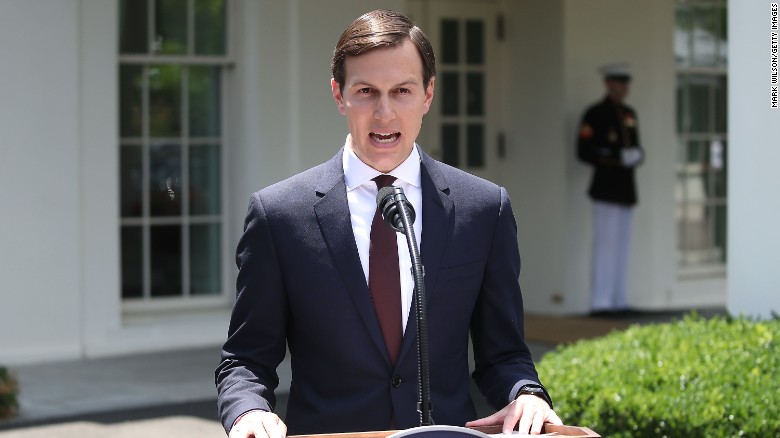 "I Did Not Have Collusion With That Russian"
There's Jared Kushner, White House adviser and First In-Law, saying, "Let me be very clear: I did not collude with Russia nor do I know of anyone else in the campaign who did so."
Mmmmmmmm-hmmmmmmm.
Meanwhile, Kushner also released a statement yesterday that, as WaPo illustrates, was a textbook tossing under the bus of his own brother-in-law, Don Jr.
2. La-teen-a Lottery Winners
Meet Daniela Leon Ruz of Orlando, Florida. Earlier this week the 18 year-old won Florida's   $500 A Week For Life lottery, and Ruz chose not to take the lump sum. That means she will earn an extra $26,000 a year the rest of her (hopefully…as long as she avoids the dreaded "Florida Man") long life.
She's not rich, but that will make life a little easier.
Meanwhile, earlier this month 19 year-old Rosa Dominguez was driving from Arizona to her home in California, stopped for gas, and purchased a scratch-off ticket. Dominguez won $555,000. A few days later Dominguez stopped at another gas station, bought another $5 scratch-off ticket, and won $100,000.
3. Rose, To This Occasion
Every NBA MVP between the years 2009-2016 now plays on one of two NBA teams, now that Derrick Rose (2011) has agreed to a one-year deal with the Cleveland Cavaliers. If he's healthy, how much can Rose help LeBron James (2009, '10, '12, '13) and the Cavs thwart the Golden State Warriors? Rose actually averaged 18 points per game in 64 outings with the Knicks last season and, in case you forgot, he is still only 28 years old. Stephen Curry ('15, '16) is 29 and his teammate, Kevin Durant ('14) is a few weeks older than Rose as well.
Quick thought: Why does Rose only play for teams who are located near to I-80 exits? How long until Rose toils for the Jazz, for the Kings and ultimately, for the Warriors?
4. Wipe Privilege
In 1857 Joseph Gayetty (above) began marketing the first toilet paper in the United States. For 50 cents the consumer was able to purchase 500 sheets of medicated paper. Gayetty's product was sorely needed, as during the Civil War, when it still was not in wide use, 8 of every 10 soldiers was afflicted with typhoid fever due to fecal contamination.
Seth Wheeler obtained the first patent for rolled toilet paper in 1871. It wasn't until the early 20th century that toilet paper was any different, in terms of texture, than newspaper. Some people will tell you it's still the same in terms of content.
5. How Do I Buy A Daytona Tortugas Jersey?
It takes a slow sports week such as this one (British Open, Tour de France just ended, while NFL camps just starting up) to remind me to peruse the Minor League Baseball standings. The worst baseball team in the minors? The Class A Advanced Daytona Tortugas, a Cubs affiliate, who are 4-26 (.133) this summer.
The most dominant team? El Toros de Tijuana of the AAA Mexican League, who are 67-28 (.705).
Music 101
Kids In America
Few songs are better examples of the advent of New Wave than this 1982 classic from Kim Wilde. For those of us in high school at the time, this was an anthem. The tune was written by Wilde's brother, Ricky, and her father, Marty, a pre-Beatles British rock star.
A Word, Please
Riven (past participle of "rive," which no one ever uses)
Split or torn apart violently