https://mediumhappy.com/?p=7195
by John Walters
Starting Five
Mass. Money!
Someone bought a single ticket for Powerball ($2) at a convenience store in Watertown, Mass. Chicopee, Mass., and will now pocket the entire $758.7 million jackpot. As investment returns go, that's likely the best in history, as this will be the largest single jackpot ever paid out in North America.
The winning numbers: 6, 7, 16, 23, 26 and the Powerball was 4.
Deets: The winner(s) only gets that $758.7 million sum if he/she/they take it in 30 annual payments. If they choose the lump sum, it's about $480 million. That's before taxes, which are more than 39%. So assuming lump sum plus taxes, he/she/they would walk with about $290 million.
2. The Hill Just Happened?
It should have been enough. Pitching for the best team in baseball, a club vying to achieve the best regular-season record ever, Los Angeles Dodger hurler Rich Hill yielded no hits through nine innings. The problem was that on this night in Pittsburgh, his teammates were unable to score a single run through 10 frames.
Hill took the mound in the bottom of the 10th and on his 99th pitch  allowed a walk-off home run to the Pirates' Josh Harrison on his 99th pitch. Pittsburgh wins 1-0 and baseball's winningest team loses in the unlikeliest of ways. The announced crowd at PNC Park was fewer than 20,000.
3. They're Dropping Like (How Do You Say "Flies" In Russian?)
This was Mirgayas Shirinsky, who was found floating face down in a swimming pool in Sudan. Shirinsky becomes the sixth Russian senior diplomat to die overseas since November (now what event happened last November, you wonder?). Perhaps it's simply a coincidence, like a dude named Robert Lee being named to broadcast a football game in Charlottesville.
For a full list of dead Russian diplomats, beginning with one in New York City on the very day of the U.S. presidential election (head wound; quite common), go here. 
4. The Trump Stump Speech
Did you hear/see it on Monday, or did the eclipse eclipse it? We didn't watch, but we're reading the transcript now. If you have yet to, here it is in full, all 77 minutes. Trump spent much of the first 10 minutes mansplaining his two (three?) reactions to Charlottesville, calling the media "dishonest" multiple times, referring to George Stephanopoulos as "little," etc., but never once mentioning his very revealing "many sides" comment.
Don Lemon of CNN referred to the speech as "A total eclipse of the facts."
5. We're Still Not Over The Rainbow
Randy Rainbow's latest Broadway musical take on The Worst Wing…
Reserves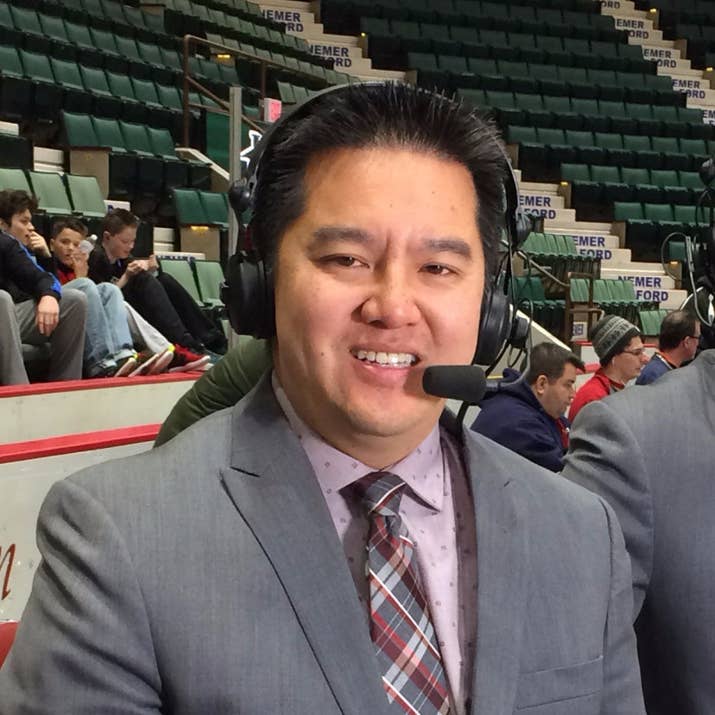 General Lee Speaking
The world does not need another think piece on the Robert Lee/Robert E. Lee kerfuffle, and I think Kyle Koster over at The Big Lead covered the subject sufficiently yesterday.  Do know, though, that a friend of the blog used to live in Albany, knows Lee, and says that his nickname among colleagues is "The General."
The question is, What did ESPN do that was so wrong? In my opinion, their sin was to overreact to a harmless situation, thereby creating a kerfuffle that never needed to exist. It doesn't matter that ESPN's intention was to avoid an awkward moment; by manipulating an innocent coincidence they come across as demonstrating little regard for the maturity of their audience (granted, that may be accurate, but it's a cynical standard by which to make decisions).
You wonder if anyone at this little confab spoke up and asked, "And what happens if word gets out that we switched Robert Lee off this game?" Meanwhile, it's just a good thing Rece Davis' parents did not name him Jefferson or that Keith Jackson's nickname was not Stonewall (or that he's retired).
Meanwhile, why does Clay Travis feel the urge to keep reminding people that Robert Lee is Asian? I mean, Robert E. Lee has been dead for 147 years. Was anyone about to confuse the two if we learned that Robert Lee was white?
Music 101
Smokestack Lightning
Blues your morning up with the genius of Howling Wolf. Originally recorded in Chicago in 1956.
A Word, Please
nebulous (adj)
unclear, vague, or ill-defined ("The president's health-care/foreign-policy/how-to-beat-ISIS/infrastructure plans are nebulous")