https://mediumhappy.com/?p=7226
by John Walters
Starting Five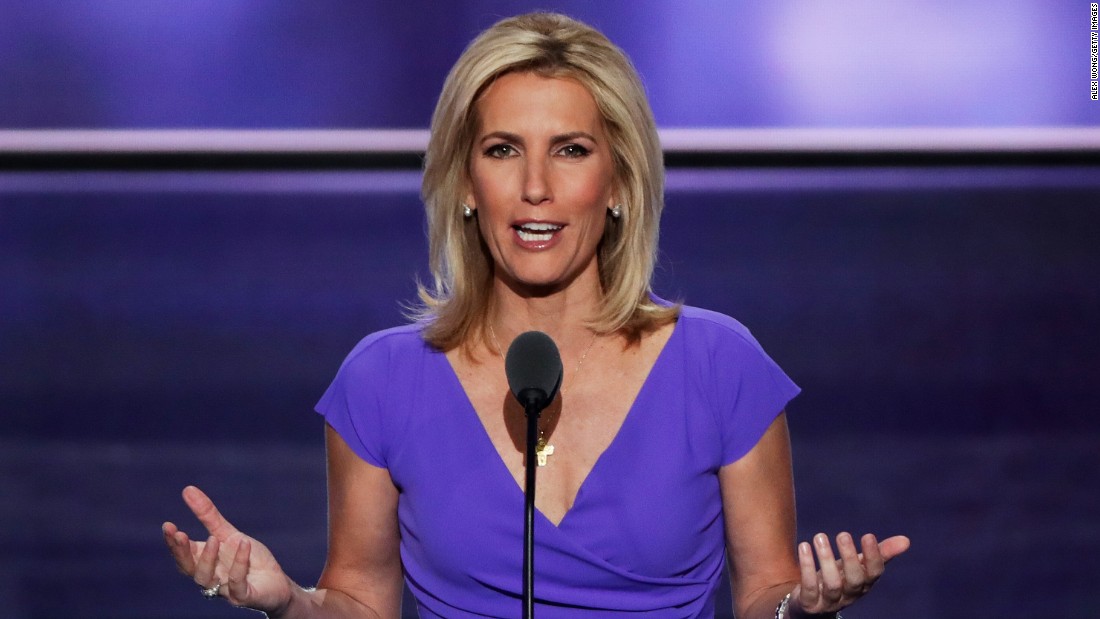 Will The Quick Blonde Fox Jump Over The Lazy Doggerel?
Here comes Laura Ingraham, 54, to host a nightly Fox News program at 10 p.m. and take on MSNBC's Lawrence O'Donnell. More to the point, Sean Hannity is moving up an hour to do direct battle with MSNBC's Rachel Maddow, who has recently begun to win that hour (against "The Five").
A few notes on Ingraham: she grew up in Glastonbury, Conn., graduated from Dartmouth ('85) where she was the first female editor-in-chief of the Dartmouth Review, and graduated from the University of Virginia law school in 1991. She was outspokenly homophobic until she learned that her brother Curtis was gay (funny how that works, hey, alt-right?) and reportedly once dated Keith Olbermann, who later dated and lived with Katy Tur (the book he could write).
Ingraham's show begins on October 30. A former Fox News female of similar follicular hue, Megyn Kelly, opens her daily NBC hour, 9 a.m., on September 25 (again, bad investment, NBC).
2. Now Soccer Is A Game Of Inches?
Manchester United has a new striker from Belgium, Romelu Lukaku, and its fans are so giddy about his Premier League-leading five goals thus far that they have adapted the lyrics of a song by local legends The Stone Roses to read thusly:
 'Romelu Lukaku/He's our Belgian scoring genius with a 24 inch penis/Scoring all our goals/Bellend by his toes.'
Naturally, an advocacy-rights group named Kick It Out has labeled the chant as racist and wants it banned, although we'd have to ask whether instantly associating an alleged two-foot python with the color of its owner's skin is not more racist? Also, has anyone in Kick It Out stepped inside a pro sports locker room because we have and…well…
3. The Four Hosemen?
Speaking of members only, bummed that we failed to notice this during the obligatory Frank Leahy montage for the Notre Dame-Boston College contest (he coached at both schools). By the way, Josh Adams rushed for 229 yards to surpass 2,000 in his career ( he is now averaging 147 ypg). The junior from Warrington, Pa., hit the 2,000 mark in just 316 (maybe we should have titled this entry "Josh 316?" The judges say, "Nah") carries, the fewest in school history. According to school SID Michael Bertsch, the previous record-holder for reaching 2,000 in the fewest carries (323) was George Gipp.
But seriously, thank God there are no Manchester United locker room shots with a certain naked Belgian footballer in the background. We don't even own pearls to clutch.
4. "Let's Play Nine?"
The Boston Red Sox are 86-64 and have the American League's third-best record. The Houston Astros are 91-58 and have the A.L.'s 2nd-best record. Unless the Yankees, three back in the A.L. East, pass Boston or the Indians, 1 1/2 ahead of Houston for the best overall mark, falter, Boston and Houston will meet one another in the American League Divisional Series.
What makes that more intriguing is that Houston travels to Fenway Park for a season-ending four-game series later this month. A 4-game series is unusual enough, not to mention one in which two teams that are not intra-divisional play to end the season. Houston and Boston could very well wind up playing nine consecutive games against one another.
Note: The original World Series, in 1903, was the one and only best-of-nine series. The winner in that series, in eight games? The Boston Americans, who would later come to be known as the Red Sox.
5. "The Vietnam War" Companion Books
If you're taking our advice and watching Ken Burns' and Lynn Novick's PBS documentary, The Vietnam War, here are two outstanding companion tomes (seriously, two of the best history books our staff has ever read, and don't we sound like Clay Travis now ["I'm smaht! I read history books! I know more than you do about The Civil War! BOOBS!"]):
The first is Once Upon A Distant War by William Prochnau, which would be the first book we'll assign as reading as soon as some college invites us to teach a journalism course. It's all about the scribes (David Halberstam, Malcolm Browne, Peter Arnett, Neil Sheehan) who have been heavily cited in the first two episodes of the doc and credited as the men who told the truth about Vietnam while the Pentagon and the White House fumed.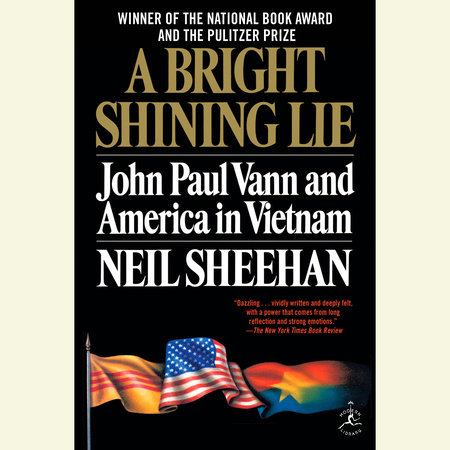 The second is by Sheehan, who has deservedly gotten mucho camera time to open the series, and is titled A Bright, Shining Lie. It's all about John Paul Vann, the military advisor whom Sheehan and his colleagues first admired as the straight-talking in-the-field commander, but who also had a closetful of skeletons. Vann, referenced a lot in the second episode, becomes the symbol of the U.S.A. in Vietnam for Sheehan. It took him more than 12 years to write this book, an obsession.
Reserves
Some horror films are gory; Mother is allegory. Remember that. How many people who are walking out of it don't realize what they're watching?…Clayton Kershaw surrendered the first grand slam of his career last night, to the Phillies, and the Dodgers lost 4-3. Kershaw has allowed nine earned runs in his past three starts after allowing a total of two in his previous seven…You may want to catch Conan O'Brien's special from Israel (TBS, 10 p.m.) tonight; he shines when he's doing his wanderlust thing.
Music 101
Feel Good Inc.
Is Gorillaz the most important animated band since Josie & The Pussycats? In 2005 the band, which is primarily Blur lead singer Damon Alban but in videos consists of four fictitious animated members—2-D on lead vocals, Noodles on guitar, Murdoc Niccals on bass and Russel Hobbs on drums—released this worldwide hit that went Top 10 in 17 different countries. Alban has had far more success as the invisible genius behind Gorillaz than he has ever had fronting his "real" band.
Remote Patrol
Jerry Before Seinfeld
Netflix
So that's what those "Netflix Is A Joke" billboards are all about. Jerry Seinfeld's special about how he got started in the biz begins streaming today. Why are you still here?