https://mediumhappy.com/?p=7244
by John Walters
Starting Five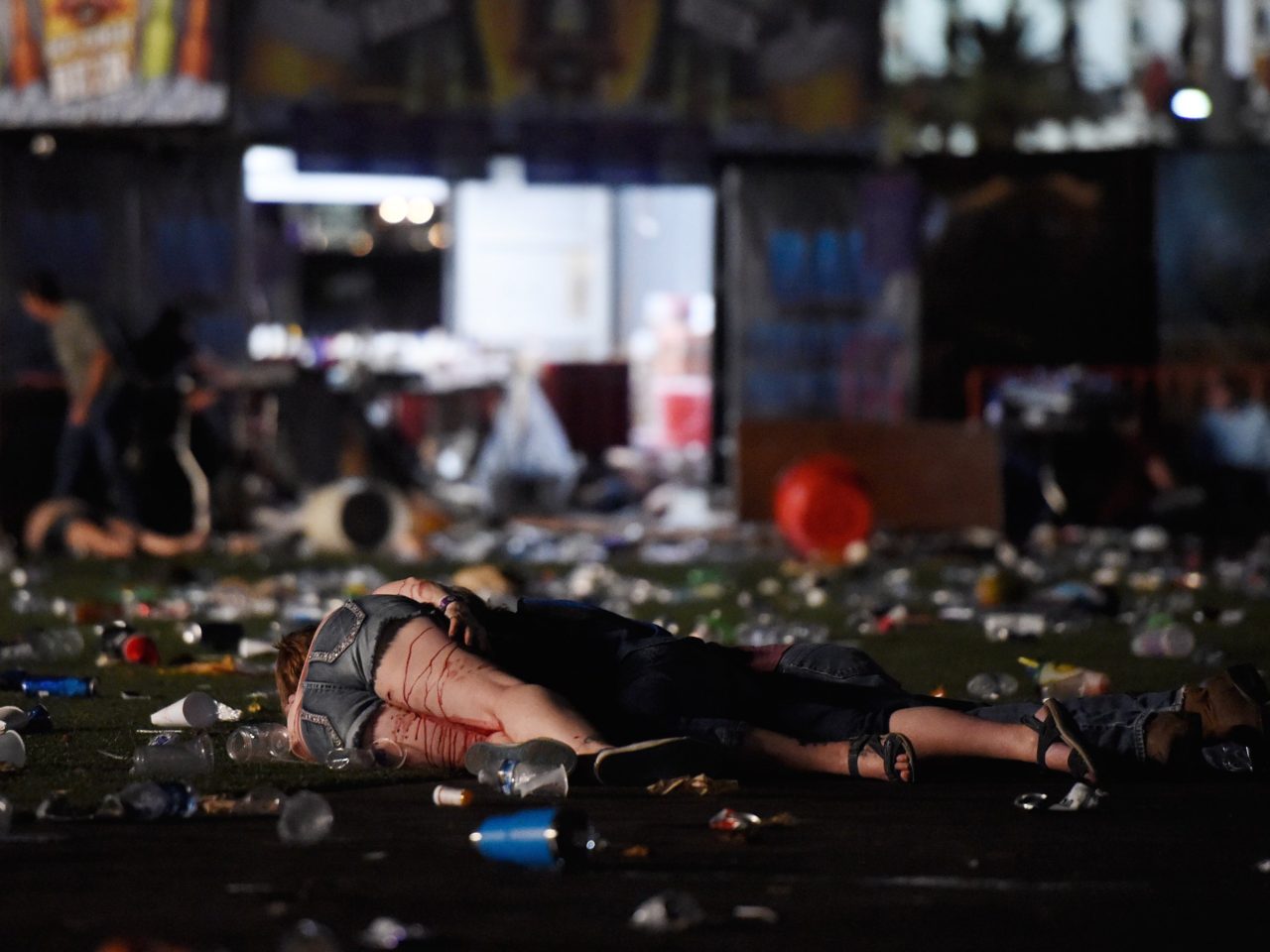 American Sniper
Watching the morning news shows discuss Las Vegas, where more than 50 people were shot to death by a 64 year-0ld man (Stephen Paddock of the Arizona-Nevada border town of Mesquite) with an automatic rifle holed up on the 32nd floor of the Mandalay Bay. It's the worst mass shooting in American history. Jason Aldean was performing at an outdoor country music festival.
Hearing a lot of what, but not much about how (aren't hotel windows in Vegas unable to be opened?) or when or why. The morning news shows are anxious to get first-person eyewitness accounts, but there's no objective overview. Where is the site? What time did the shooting commence? How did the gunman get the weapons inside the room?
So much gunfire that smoke from weapon triggered room alarm and gave away murderer position, says LV officer intvd. #LasVegas

— Christopher C. Cuomo (@ChrisCuomo) October 2, 2017
Note to news producers: We don't need more than one eyewitness account with tears. We need information.
I guess we'll soon be having the "thoughts and prayers" tweets and the "You're not getting my guns" tweets. For now, just another morning in America.
2. Chaos Is A Ladder
If you saw the Saturday Night Live cold open, in between the lampooning (Kate McKinnon's Jeff Sessions is basically a cross between Smeagol and Forrest Gump) of presidential figures, Alec Baldwin made an important point: Donald Trump, not unlike Petyr Baelish, is all about creating chaos.
So it seemed that Colin Kaepernick was gone and that the anthem protests were dying until Donald Trump called players who did so "sons of bitches," which of course threw napalm onto the fire.
So look at what we had yesterday, all over the league and across the Atlantic Ocean. This, of course, pleases Trump to no end. He wants to sow division.
3. The Night Michael Che Called The President of the United States A 'Bitch'
This was the keeper moment from the season premiere of Saturday Night Live.
4. The MH Domin-Eight
Alabama: The Crimson Tide have won their last two games, versus SEC opponents, by a combined 125-3 score.
Clemson: Wins versus Auburn at home and at Louisville and at Virginia Tech. Auburn gave Clemson the best game (a 14-6 loss) and is a Top 10 team.
Georgia: The Bulldog defense is lights-out and Jacob Fromm is no ordinary freshman at QB.
Penn State: Saquon Barkley is your Heisman frontrunner and Trace McSorley is a TOTAL gamer at QB (he threw the 4th-and-undefeated pass at Iowa). Nuttiness have nation's top tight end and a stingy defense, too. No team I'd rather see break the Alabama-Clemson-Ohio State CFP this season.
Oklahoma: Sooners have a soft September before back-to-back versus Bedlam and TCU in November.
Washington: Huskies season begins in November with four in a row versus Oregon, Stanford, Utah, Apple Cup. Could go unbeaten and fail to make playoff.
Auburn: Tigers have best Scoring Defense of all one-loss teams, and that lone "L" was at Clemson.
TCU: If Auburn has best road loss, TCU may have best road win (at Oklahoma State), or at least the best outside of Columbus.
By the way, here are the top eight teams, in order, in Scoring Defense: Alabama, Georgia, Penn State, Clemson, Washington, Auburn, UCF, Wisconsin. Total losses among those eight teams? One, by Auburn at Clemson.
5. But His Name, You See, Is Stockman
A former director of the Office of Management & Budget sees a huge sell-off in stocks coming. "There is a correction every seven to eight years, and they tend to be anywhere from 40 to 70 percent," David Stockman said recently on CNBC. "If you have to work for a living, get out of the casino because it's a dangerous place."
Reserves
A few interesting stats from the just concluded regular season in MLB (the first one is my favorite).
Music 101
Glass Jar
If David Lynch is looking for a song for his next project, this recent release by Tristen, featuring backing vocals from Jenny Lewis, would seem to be his vibe.
Remote Patrol
The Godfather
AMC 8 p.m.
Because it may be the best American film of all time.