https://mediumhappy.com/?p=7284
by John Walters
Starting Five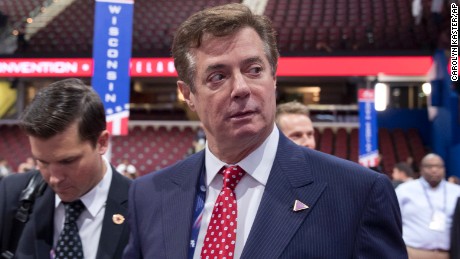 Mueller Gets His Manafort
In the People vs. Donald Trump (and Steve Bannon, Stephen Miller, Michael Flynn, Steve Mnuchin, Corey Lewandowski, Roger Stone, Sean Spicer, Paul Manafort, Carter Page, Jared Kushner, Donny, Jr., et al), the first domino falls: this morning special prosecutor Robert Mueller is expected to indict former campaign manager Manafort, a Georgetown law alum whose reputation for honesty and candor is….not impeccable.
See below…
It is absolutely shocking and completely inexplicable to me that this individual did not come across as honest to federal prosecutors. pic.twitter.com/F8gkrmnKI3

— pourmecoffee (@pourmecoffee) October 30, 2017
Manafort has already surrendered. The fun part will be to see whether Manafort trades testimony for immunity.
It's just another Mueller Monday
I wish it were Conway
What will Trump say
I-wish-I'd-never-run day….
2. Houston Marathon
Let's get the numbers out of the way first: 10 innings, 25 runs, 7 home runs (by 7 different players), 14 pitchers, and 5 hours and 17 minutes (more than twice as long as Game 1). Game 5 in Houston was an undeniable classic. Still, there have been 22 home runs (a "new" record, Leigh Torbin!) in this Fall Classic through five games. This entire World Series is corked. Or juiced. Or both.
In a game started by Cy Young winners Clayton Kershaw and Dallas Keuchel, the Astros win 13-12. Houston rebounded from a 4-0 deficit in the fourth, while Los Angeles rebounded from a 12-9 deficit in the 9th.
But it was the bizarre moments that'll make Game 5 live on (and admittedly, we missed much of the first half of the game): Joc Pederson's pausing to watch what might have been a triple but was instead a double; Charlie Taylor believing his 3rd base coach was saying "No, no" when we viewers could hear him say, "Gotta go!"; George Springer's rocket blast of a home run that seemed to literally explode as it landed; and an unidentified fans stealing Yasiel Puig's home run from the woman who caught it and tossing it back into left field.
Great stuff. Please let this go seven.
3. The NBA in October Is Drunk
The Cavs are 3-4 after their third straight defeat, all to teams that are .500 or below (Brooklyn, New Orleans and New York). Golden State lost to Detroit last night and the Dubs are just 4-3. The Dubs lost their third game of the season last year on December 1 and lost their third game of the season two years ago on January 13.
By the way, MH NBA experts thought it was a terrible move for Cleveland to trade Kyrie Irving. Even an unhappy Kyrie is going to perform. Now you have a lesser team whose players likely feel strongly that LeBron has one foot out the door and is headed to L.A. Yes, it's very early but the Cavs do not look special.
Meanwhile, the New York Knicks of Porzingis and Kanter are a fun and very tall watch. They beat Cleveland by 19 in Cleveland last night. It was their first victory against the Cavs, who look extremely mortal, after 10 straight losses.
Meanwhile, the top 3 scorers in the NBA in its first fortnight are Giannis Antetokounmpo (34.7) DeMarcus Cousins and Kristaps Porzingis.
4. J.T. Was Just Terrific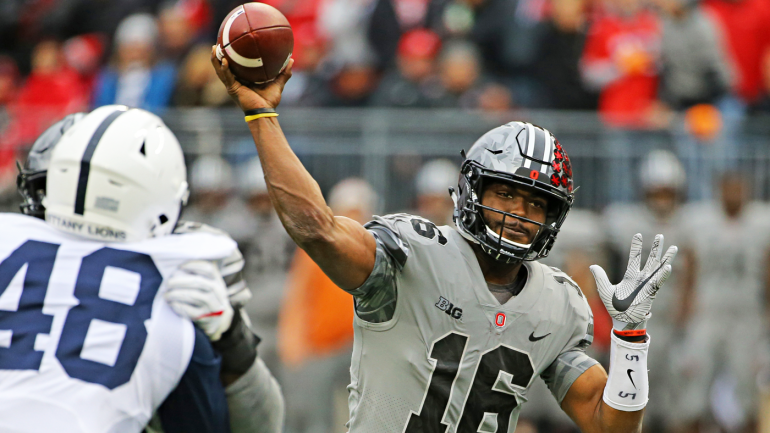 This was supposed to be Penn State's official "We're Back!" game and, after one play, a 97-yard kickoff return, it appeared to be Saquon Barkley's Heisman showcase. And for three quarters it was.
But then Ohio State, which is simply harder to kill for good than Jon Snow, roared back on the strength of 16 consecutive J.T. Barrett completions and a furious defensive line led by Nick Bosa, who on one play sacked both Barkley and Trace McSorley.
Results: Ohio State wins a 39-38 thriller. Penn State is now on the outside looking in for the playoff. Barkley, who finished with 44 rushing yards, suddenly looks catchable in the Heisman race (Go visit 33trucking.com). And Ohio State, which has made two of the first three CFB Playoffs and would have made all three if Urban Meyer had just handed off the damn ball to Ezekiel Elliott versus Michigan State in 2015, is alive and well. I think you'll see the Buckeyes in the playoff, a la the 2014 season.
The MH Domin-Eight: Alabama, Georgia, Notre Dame, Ohio State, Clemson, Oklahoma, Wisconsin, Oklahoma State.
5. Spacey Balls
Anthony Rapp (Rent, Dazed and Confused) accuses Kevin Spacey (LA Confidential, Se7en, The Usual Suspects, House of Cards) of attempting to seduce him when Rapp was 14 in 1986. Spacey apologizes, comes out of the closet (sorry, Mr. Weinstein, THAT was the worst-kept secret in Hollywood).
So this was not "off the record, on the QT, and very hush hush."
Music 101
Walk On Water
Look at what Jordan Catalano became! Andrea Chase, find that boy! This is Jared Leto and his band, 30 Seconds To Mars, performing their 2017 hit at the VMAs last month. Yes, it's the song you recognize from ESPN's college football game promos.
Remote Patrol
The Babadook
Netflix
Give yourself a baseball break—you deserve one if like us you stayed up until Adam Bregman's walk-off hit last night—and tune in to this 2014 Aussie horror flick. The acting here by the two leads—the mom, played by Essie Davis, and her son, Samuel, played by Noah Wiseman—is ridiculously sharp and haunting.