https://mediumhappy.com/?p=7362
by John Walters
Starting Five
Off Trak
Three people die as the Amtrak Cascades 501 passenger train in western Washington takes a turn at 80 mph when it was supposed to be traveling 30 mph for a turn on an overhead pass. Of the 14 cars, 13 slid off the track and a few onto Interstate 5 below. It was the train's maiden voyage on this route between Seattle and Portland.
2. Skipper Resigns
"I come to this public disclosure with embarrassment, trepidation and a feeling of having let others I care about down," wrote ESPN president John Skipper, who announced his resignation yesterday, citing a "substance addiction" of "many years." Exactly what substance that is or why Skipper, who turns 62 today, chose to resign as opposed to taking a sabbatical, is not known.
The resignation took ESPN employees by surprise, many of whom, such as Tony Reali on Around The Horn, or Rece Davis, Jemele Hill or Dan LeBatard on Twitter, publicly praised him for being such a fine steward and wonderful boss. We only interviewed him face to face once, and he came across as a fine and thoughtful man.
3. Last In Space
A video capturing an unidentified object flying off the coast of San Diego in 2004 has been released by the US Department of Defense https://t.co/hUOEFTbb3l pic.twitter.com/v15xY6wnTk

— CNN (@CNN) December 19, 2017
 I love the idea of aliens visiting the United States, but is outer space sending us their best or are they sending us their rapists and murderers? And are these aliens even legal, or are they illegal?
Also, I just have to wonder if this isn't the most brazen promo for The Last Jedi I have yet seen.
4. The Panther Who's A Cougar*
*The judges will also accept "I Can Tina" or "She's The Boss"
Now that owner Jerry Richardson has stepped down in the wake of SI's report on what a cretin he is, Tina Becker, a former Panther cheerleader, has been named Chief Operating Officer. She will run day-to-day operations, which means we may be only weeks away from Cam Newton putting his foot into his mouth with his own boss. "I think it's funny to hear women discussing…multi-year contract extensions," he might say.
"Tina is the right person to lead this organization," sad Hugh McColl, the former chairman and CEO of Bank of America, which basically is the engine behind the city of Charlotte. "I know she is committed to the Panthers, to the city of Charlotte and to ensuring this organization is run in a professional and progressive manner."
5. JoJo? ScarJost? CoScar? 
Internationally famous actress Scarlett Johansson, who made a cameo appearance on Saturday Night Live last weekend, is reportedly hot 'n heavy with comic/writer Colin Jost, who makes a cameo appearance on SNL every weekend.
She's just a kid from Long Island. He's just a kid from Staten Island. We wish them well.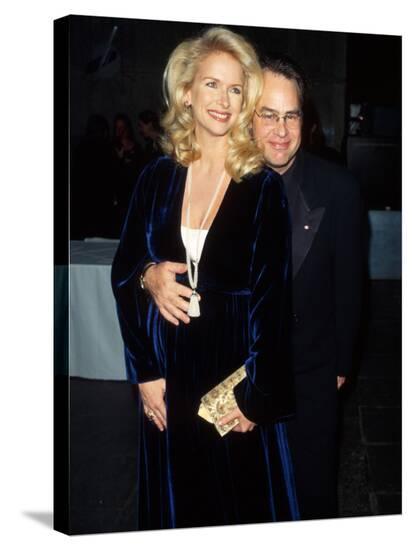 Meanwhile, recall that original Weekend Update co-host Dan Aykroyd, who was nowhere near as handsome as Jost, wound up marrying actress/starlet Donna Dixon. Is it the desk? By the way, Colin's co-host Michael Che may have had his strongest show yet last weekend. See below:
Music 101
Have Yourself A Merry Little Christmas
This song originated in the 1944 MGM musical Meet Me In St. Louis and was originally sung by Judy Garland, the queen of melancholy classics. The original version was even more grim. The song began "Have yourself a merry little Christmas/It may be your last…" No, seriously. I chose Frank's version here because who has a richer voice than Ol' Blue Eyes. This is one of our staff's all-time favorite Christmas tunes because you can't help but feel the sadness seeping into your bones. When he sings, "From now on your troubles will be out of sight…" we all know that even he knows that's a con.
Remote Patrol
The Year 2017
9 p.m. ABC
For the masochists in our crowd (besides those who write daily blogs pro bono), ABC is spending 2 hours looking back at the past year. All I have to say to 2017 is what Robin Roberts said to Omarosa: "Bye, Felicia."