https://mediumhappy.com/?p=7408
by John Walters
Starting Five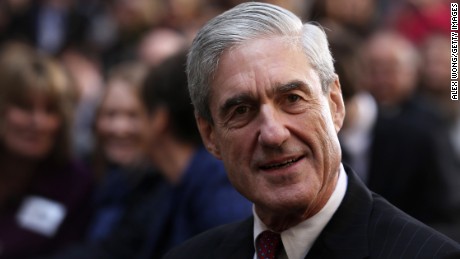 You're Fired?
Last night The New York Times broke a story claiming that Donald Trump tried to fire White House special counsel Robert Mueller last June, but that it never happened because White House counsel Don McGahn threatened to resign if he went through with it. Trump wanted McGahn to fire Mueller, McGahn said do it yourself, Trump apparently only likes firing people directly if it's on NBC, and so it never happened.
The story had four sources, and it makes you wonder who's leaking this stuff.
According to the piece, Trump tried to claim Mueller had a conflict of interest based on three reasons, one of them being due to a dispute over fees at the Trump National Golf Course in Sterling, Va. This is like the previous president attempting to get rid of, say, the Attorney General because he calls too many offensive fouls in the White House pickup basektball games.
For more than seven months the president and numerous leading Republicans have claimed that it's hooey that Trump attempted to or wanted to fire Mueller. Kellyanne is on record on CNN last August denying he'd even discussed it. So let's sum up: Not only is this very, very likely true, but Trump wanted to fire the Special Counsel only one month after firing the FBI director, James Comey, which puts him right down there with Richard Milhouse Nixon and the Saturday Night Massacre, and we know who was on the right side of the law on that one.
By the way, let's  do a tale of the tape:
Donald Trump: five-time draft dodger in Vietnam, three-time husband.
Robert Mueller: Bronze Star and Purple Heart winner in Vietnam, J.D. from Virginia, married for nearly 52 years.
HANNITY at 9:15pm: "How many times has The New York times & others gotten it wrong?"

HANNITY at 9:55pm: "Yeah maybe Donald Trump wanted to fire the special counsel for conflict. Does he not have the right to raise those questions? You know, we'll deal with this tomorrow night." pic.twitter.com/CKvYqsNwR1

— JM Rieger (@RiegerReport) January 26, 2018
Meanwhile, here's Sean Hannity doing the fastest and most amoral about-face in cable news history. The absence of any sense of remorse on his part is breathtaking.
Trump in Davos on NYT story that he wanted to fire Mueller: "Fake news folks, fake news."

— Jim Acosta (@Acosta) January 26, 2018
2. Trump and The Other Morning Joe
If you were up at 6 a.m. Eastern and tuned to CNBC, you would have heard inveterate Trump rah-rah journalist Joe Kernen interviewing the president. You can read the transcript of the entire interview here,
My favorite Trump tear-and-share quote: "I'm a free trader, I'm a fair trader, I'm all kinds of trader." (Or did I use the wrong spelling of "traitor?").
I found this part of the interview, which is very near the end, rather remarkable. The question was about immigration:
The people want security and they want DACA taken care of. But more importantly, they want security, they want the borders strong, they want to have a strong border. They don't want to have MS-13 coming into our cities. You know how many of these people were getting out? These are horrible, horrible human beings. And they came here as horrible human beings. And Joe, it sounds terrible. They don't shoot somebody, they cut them up into little pieces because it's more painful. I don't want them – we are taking them out by the thousands. By the thousands.
There's no doubt that MS-13 is a real and vibrant organized crime problem in the USA, but then again so was and is the Mafia. And Goldman Sachs (I couldn't resist). Then again, even if there are 10,000 MS-13 members here, as some suggest, that would comprise less than 1/10th of 1% of Mexican immigrants. So why is Donald Trump focusing on them instead of the other 99.9% as the basis of his immigration policy?
Personally, I support the Andy Dufresne model: Instead of walling off the border of Mexico, we should be going there and creating more jobs (Red may have been Andy's first hire, but maybe he expanded the fishing excursion biz?). Hear me now and listen to me later, but this problem will only be solved when we use our CAPITALIST wiles to economically invade Mexico and create more jobs there. This is a country with beautiful coastlines on both sides of it. The best way to curb illegal immigration is to make the home country more attractive than it currently is.
Doesn't this president know anything about osmosis?
Meanwhile, I wouldn't hold my breath on that East Wing screening of Coco.
3. Do You Know This Man?
Clue No. 1: He's an actor.
Clue No. 2: He plays a major role in an Oscar-nominated film.
Clue No. 3: He was once the Cardinal mascot at Ball State University.
Clue No. 4: He's 57 years old and 6'4."
Clue No. 5: His name is Doug Jones.
Still not ringing a bell? He's a contortionist who plays the role of the amphibious creature in The Shape Of Water, which has been nominated for 13 Oscars, including Best Picture but not including Best Amphibious Portrayal.
You've seen Jones before in another film by the same director, Guillermo Del Toro. He was the titular creature in the 2006 film Pan's Labyrinth (which if you have not seen it, you should: it's excellent!).
4. Calling Their Pine-Bluff
You can find a lot of stories just by looking at the most basic of statistics. That is often the starting point. For instance, yesterday we took a quick gaze at Division I basketball standings and noticed this anomaly: Arkansas Pine-Bluff is in first place in the SWAC with a 7-0 intra-conference record, but the Golden Lions are 7-14 overall.
That means, yes, Arkansas Pine-Bluff, though in first place in its conference, is 0-14 outside the SWAC. Moreover, their last seven games have been in-conference so, yes, the Golden Lions opened the season 0-14 and have since won seven straight. They'll have to win their conference tourney, but then they'd automatically qualify for March Madness despite having lost 14 games in a row this season and having no wins out of conference.
All that said, you'll hear ten times as many gripes about what's wrong with how college football stages its playoff than about college hoops. Apparently all regular-season sins are forgiven as long as everyone is allowed to make the postseason.
By the way, this win streak won't last. The Golden Lions have won their last four games by a combined 12 points. The luck will soon run out.
5. Welcome To The 20th Century, Harvard
From The New York Times: — "The Hasty Pudding Theatricals, an irreverent Harvard theater troupe that has not cast women since it began staging productions in 1844, announced on Thursday that, for the very first time, it would encourage women to audition this year."
In fairness to HPT, William Shakespeare did not cast women in his plays, either. Granted, he lived and worked in the 16th century, but he didn't do it. Of course, the problem here as everyone including Tina Fey, Amy Pohler, Kristen Wiig and Kate McKinnon know, is that women are not funny. This will be difficult to overcome.
As the story notes, when the HPT honored Amy Pohler with its annual Woman of the Year Award (yesterday they honored Mila Kunis), she wound up roasting them (as opposed to the normal routine of the honoree being roasted): "You know it's time for a change when the Augusta National Golf Club has lapped you in terms of being progressive."
Reserves
Yesterday's best tweet…
Sometimes I just look at pictures of the earth from space and I marvel at how beautiful it all is. pic.twitter.com/XccahnyeMA

— Broke Jack Donaghy (@nhwelch) January 24, 2018
****
I think I'm in love….Look at the ittew putty kat!
http://www.clipsyndicate.com/video/play/7231890/baby_white_lion
Music 101
Love Song
I love Sara Bareilles. Love her because she was a college a cappella nerd (UCLA), because she can actually play an instrument(s), because she's a Catholic Italian-American, and because she was  smart and clever enough to make her first  breakout hit a rebuke to the record company who told her what to write about. And the title of this 2007 song is so, so, SO misleading. Love it. The song went to No. 1, so take that, record company execs.
Remote Patrol
SATURDAY
Boston Celtics at Golden State Warriors
8:30 p.m ABC
Look, kids, it's Game 1 of the 2018 NBA Finals, four months early! The Celtics and Dubs have the best records in their respective conferences and Brad Stephens vs. Steve Kerr would be the all-time greatest matchup of nice people NBA coaches since the league began. Oh, and if Gordon Hayward is back by then, watch out.