https://mediumhappy.com/?p=7473
by John Walters
Tweet Du Jour
If someone has a monogrammed shirt cuff I get up and walk out of the meeting. No exceptions. In the business world, it's the equivalent of a tear drop tattoo – that dude has def killed people.

— Downtown Josh Brown (@ReformedBroker) February 22, 2018
Starting Five
America First! (in women's hockey) (and curling?)
In the gold-medal game in Pyeongchang, the U.S.A. defeats its dastardly (and nefarious?) neighbors to the North, Canada, in overtime, 3-2. The American women tied it up with 6:21 remaining in the third period during a Canadian shift change (shifty move, Yanks!) on a breakaway goal by Monique Lamoureux-Morando.
The two sides then played a scoreless overtime and were squared up two goals apiece after the shootout's five shots. Then Lamoureux's twin sis, Jocelyne Lamoureux-Davidson, scored the gold-medal winner on the first round of sudden death shots. American goalie Maddie Rooney stopped Canada's Meghan Acosta's shot at equalizing the score, and then the sticks flew.
Team U.S.A. won the first women's gold medal in hockey when the sport was introduced into the Olympics in 1998 in Nagano. In the four intervening Olympics, the Canadian women had struck gold all four times with the U.S. ladies losing in the gold-medal game three of those times. The two nations have played for the gold medal five of the six times it's been staged and Canada's lead is now 3-2. Maybe Canada could've won if their prime minister wasn't busy photobombing the Taj Mahal.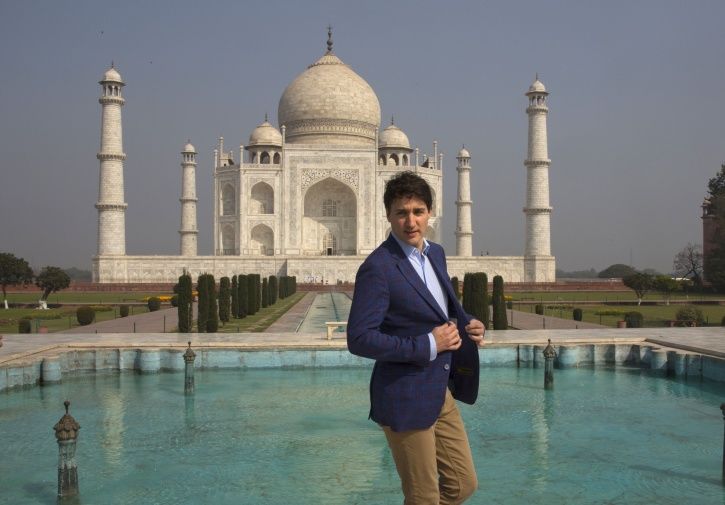 As for the Lamoureux twins, age 28, they are the pride of Grand Forks, North Dakota.
2. Thank You For Firing
Yesterday's listening session with the president in the White House and CNN town hall with Senator Marco Rubio in Florida were both televised live, and that at least is a sign of hope. The pols were willing to face the wrath of angry citizens.
On the other hand, if you've seen the movie Thank You For Smoking, a satire about a tobacco company lobbyist, you couldn't help but feel a little bit cynical about all of it. Donald Trump mostly did a good job, adhering to the LISTENING part of the "Listening Session" (not to be confused with the "Ask Jeff Session"). Then there was the needle scratch of his suggesting "concealed carry" for certain well-trained members of faculty or even custodians.
The idea of placing at least one extra gun in every high school in America may be well-intentioned, or it may be a way of helping the NRA lobby sell more guns. Either way, it's madness. The best speaker at the White House was Mark Barden, the father of a slain Sandy Hook student and the husband of a teacher who made the valid point that teachers have enough to do without having to add John Rambo to their duties.
After the White House session, MSNBC had on as a guest Jay Fant, a Florida House Republican who is running for the state's Attorney General position. Fant had the audacity to tell Chuck Todd that he wouldn't support any type of gun ban "because we have seen that gun bans don't prevent these types of crimes."
….If a potential "sicko shooter" knows that a school has a large number of very weapons talented teachers (and others) who will be instantly shooting, the sicko will NEVER attack that school. Cowards won't go there…problem solved. Must be offensive, defense alone won't work!

— Donald J. Trump (@realDonaldTrump) February 22, 2018
It only took about 15 hours for President Trump to stop listening and tell us how he really feels. Alas….
First of all, that IS false. In Australia, where strict gun control legislation was passed after the Port Arthur Massacre of 1996 claimed 35 lives, there was a dramatic drop in mass shootings (five or more people killed). How dramatic? In the 18 years before Port Arthur, there were 13 mass shootings. In the 21-plus years after Port Arthur? ZERO.
Second, let's be clear here about how Mr. Fant is lying. It's hard to demonstrate the ABSENCE of something with statistics. Saying "gun bans don't prevent these types of crimes" is not the same as saying "gun bans don't lessen the frequency" and thus, any one mass shooting would show that a gun ban did not prevent such crimes. On the other hand, go back and read that Port Arthur stat.
Fant also said on live TV, "If Cruz hadn't bought [his AR-15] legally, he would've bought it illegally. That's what criminals do." Such logic should be great news to high school kids and other teens who are wondering why it is still illegal for them to buy beer and other types of alcohol. By Fant's logic, why have a drinking age when kids are going to find a way to obtain beer (which they do) anyway?
The most hopeful aspect of all of this: The teens nationwide are angry, they're motivated and they are still uncorrupted by money. As others have said or written, The kids are alright. They are our best hope to combat the NRA and its war chest.
3. Alpine and Supine
The Yanks captured three medals on the slopes and half-pipes of Pyeongchang yesterday (today? tomorrow? We're as confused as you are). In the women's Super Combined (we thought that was a Virtue & Moir maneuver), Mikaela Shiffrin earned a silver while Lindsey Vonn, in what was most likely her final Olympic race, went from being in the lead after the downhill portion to failing to finish the slalom portion when her ski crossed over a gate.
Shiffrin finishes the Olympics with a gold and silver, Vonn with a bronze, and somehow as remarkable as that is, it seems a little disappointing.
In sports that didn't exist when we wer kids, Jamie Anderson took silver in Snowboarding Big Air and a pair of male Yanks, David Wise and Alex Ferreira, finished gold-silver in the skiing half pipe. But it was the crashes that caught everyone's attention.
I still think there should be Team Snowball Fights as a Winter Olympic sport. Who wouldn't watch that?
4. (When) Should Amazon Split?
Yesterday, for the first time, shares of Amazon (AMZN) eclipsed the $1,500 mark. A year ago on this date AMZN was trading at $848, which is to say that the online retail monolith is up more than 75% this year.
Often when a popular company's stock price jumps into the four-figure range, that company does a stock split in order to make purchase of shares more accessible to the at-home investor. That's why companies such as Microsoft and Apple, which have a larger overall market cap than Amazon, have smaller stock prices. Not only may they have initially offered more shares to the public, but they've also split their stock on occasion. Apple did a 7 for 1 split a few years back.
One share of AMZN seems too expensive, but 10 shares of AMZN at $150 per share appears to be more within your price range. Obviously, it's the same pie cut in different ways, but appearance is everything.
Of the major companies that you may know of, only two have stock prices higher than AMZN: One is Berkshire Hathaway Class A stock (BRK.A), which is at an insane and iconoclastic $305,000. The other is Priceline (PCLN), which just changed its name to Booking Holdings, at about $1900.
Amazon is far more often discussed than either of those two companies. Would Jeff Bezos entertain the notion of doing a 10-for-1 or 20-for-1 stock split? Such a split would likely lead to Amazon replacing a company in the Dow Jones 30, since only two companies in the Dow (Apple and Microsoft) have larger overall market caps, i.e., have more monetary value, than Amazon does. The Dow just won't list a company whose stock price is in the four figures, at least not at the start.
Or is Bezos vainly proud of the price of the stock, not unlike Berkshire's Warren Buffett? We'll see what happens. Either way, Amazon is only headed, as Buzz Lightyear would say, "To infinity and beyond!"
5. Noah's Story Arc
The book jacket blurbs say it all concerning The Daily Show host's Trevor Noah's childhood memoir, Born A Crime. "This isn't your average comic-writes-a-memoir," says one. Another: "Noah has a real tale to tell, and he tells it well." And, "[This] is a love letter to his mother."
All true. It's also somewhat of a miraculous tale of survival and dignity.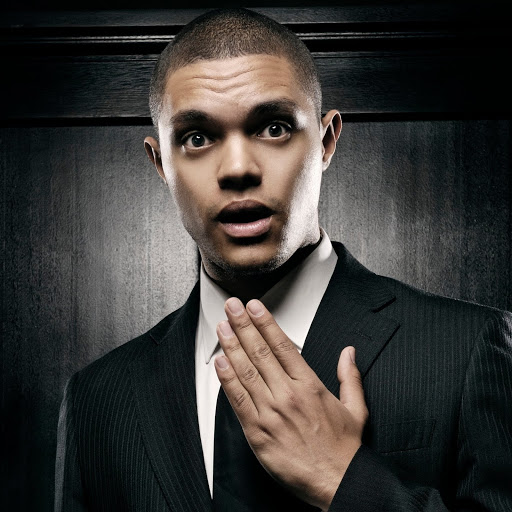 MH staffers plowed through the South African native's memoir and we give it our highest recommendation. The title refers to the fact that at the time Noah was conceived, apartheid still was in place in South Africa and that the Immorality Act of 1927, forbidding sexual intercourse between blacks and whites (men could do as much as five years in prison), was still in place.
Not only is Noah's story powerful, but it it funny and kind. Its heroes, both Noah and his mother, are resourceful and strong, and if you get to the final, moving chapter, you will fully understand from where Noah gets his sense of humor.
This is an unforgettable story, told with wisdom. Read it.
Music 101
True Colors
We're dedicating this 1986 Cyndi Lauper classic to all the pols who are still arguing that guns are not the problem.
Remote Patrol
True Romance
2:30 p.m. Ovation
This 1993 pre-Pulp Fiction Tarantino effort should be seen if for no other reason than the cast list. Check it out: Christopher Walken, Samuel L. Jackson, Val Kilmer, Brad Pitt, Gary Oldman, Dennis Hopper, James Gandolfini, Tom Sizemore, Michael Rapport—and none of them are even in the lead roles; Christian Slater is.