https://mediumhappy.com/?p=7520
by John Walters
Tweet du Jour (as another school shooting goes down, this time in Maryland)
"Blue lives matter! Support the troops!"

"Why do you want an AR-15?"

"In case I decide I want to shoot at the police or the troops."

— James G Gilmore (@jamesggilmore) March 20, 2018
Starting Five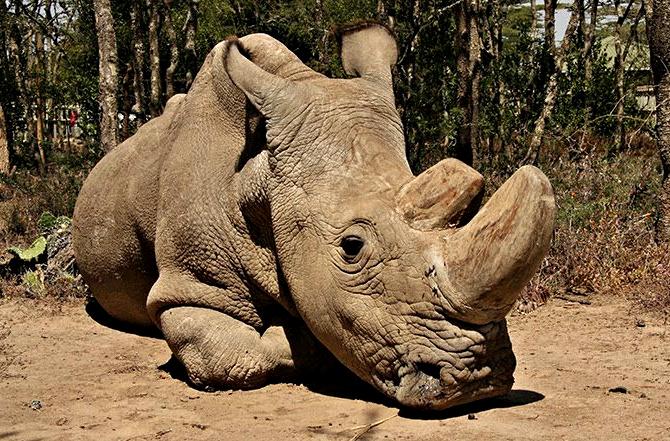 1. Requiem For A Heavyweight
Sudan, the last male northern white rhino, has died due to "age-related complications." The species looks, no, looked, like something right out of the Paleozoic Era, and now it sorta is. This is a tragedy that will only accelerate over the coming decades: Africa is ground zero for rare minerals that are used to power phones and nuclear power, which means that superpowers such as China, Russia and the U.S. will only increase their interests there (ask your buddy at the Dept. of Defense how many troops we have in Africa).
That plus poaching has put this and other species at risk. There are still two female northern white rhinos remaining, and no one has told MH staffers if there are any, um, remnants of Sudan remaining. Let's hope.
Anyway, central Africa is the true Garden of Eden, home to most of the most wondrous species of animals on Earth. It's dreaming, we know, but what a wonderful act it would be if every non-African person would get out of Africa. Maybe that's what the movie's title was all about?
2. Cambridge Analytica Is Not Why The Rockets Shoot Mostly Threes
EXCLUSIVE: Watch Cambridge Analytica bosses contradict themselves over the use of "honey-traps". #CambridgeAnalyticaUncovered pic.twitter.com/dtmWYd3k9J

— Channel 4 News (@Channel4News) March 19, 2018
We're still not really sure what Cambridge Analytica is. Three days ago we would've said it's an encyclopedia company founded by Nate Silver. Anyway, they're apparently bad actors based in the U.K. who manipulated Facebook info for propaganda.
3.  Bizarre Deaths, Part 5,391
In Tempe, Arizona, 49 year-old Elaine Herzberg is struck by a driverless car being tested by Uber as she tried to walk her bicycle across Mill Avenue. It looks as if Herzberg was jaywalking on Sunday night when the vehicle, going 40 mph, struck her. She's the first known self-driving vehicle fatality. People on Twitter came to the defense of A.I. so quickly that one had to think they mistakenly thought they were defending an A.R.
Meanwhile n Mississippi, a nine year-old boy fatally shoots his sister for not handing over a video game quickly enough. See, video games really DO promote violence.
4. The Nude Yorker
This week The New Yorker artist Barry Blitt took one of the older axioms ("The Emperor has no clothes") and tried it on the 45th president of the United States. Perfect fit.
Blitt has sketched more than a dozen New Yorker covers taking aim at Trump (he refers to him as "the gift that keeps on grifting") but the Canadian-born artist, who turns 60 next month, is an equal-opportunity lampooner. This cartoon from 10 years back drew ire from the left.
5. Justin Is Just Out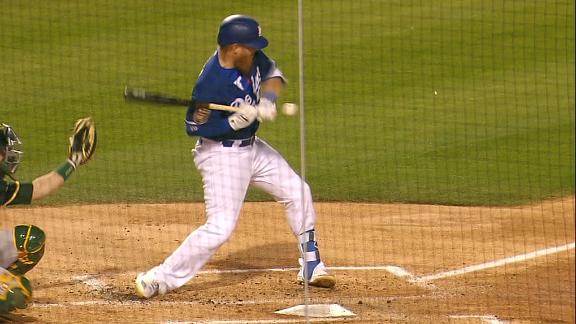 Beloved Dodger troll and All-Star Justin Turner breaks his wrist whilst being hit by a pitch during a spring training game and will be out at least until May. Turner, the NLCS MVP, was struck in the first inning by Kendall Graven of the Oakland A's.
Music 101
Reminiscing
The MH staff recalls this song being all over the radio in autumn of 1978, a monster hit for The Little River Band. The song went to No. 3 on the Billboard chart and was one of the most massive Easy Listening hits of the era.
Remote Patrol
The Graduate
8 p.m. TCM
Actually, both Rounders (7 p.m., STARZ) and Se7en (8 p.m., BBC) are also on tonight, and we enjoy them better, even if neither have Simon and Garfunkel songs or a seductive Ann Bancroft.