https://mediumhappy.com/?p=7525
by John Walters*
*THIS IS STILL A WORK IN PROGRESS BUT WE ARE BOARDING A PLANE SO WE'LL GIVE YOU WHAT WE'VE WRITTEN THUS FAR AND WHY ARE WE YELLING WE DON'T KNOW!
Tweet du Jour
@haralabob @netw3rk @kpelton Brazilian league, game ending, down 3, dude goes to FT line: pic.twitter.com/NmrtLzdw4z

— Blegh (@luisorin) March 22, 2018
Starting Five
1. Seeding Is Believing
With so many top seeds eliminated, it was time to reseed the Sweet 16. pic.twitter.com/1IJaBGPY7F

— ESPN (@espn) March 20, 2018
On Tuesday ESPN.com suggested that the NCAA tournament should be reseeded to account for the plethora of upsets in Rounds 1 and 2. On Thursday night the bottom four schools in ESPN's re-sod—No. 13 Florida State, 14 Loyola, 15 Michigan and 16 Kansas State—all won.
And yes, that's one half of the remaining teams. One of this four will play in the national championship game April 2.
2. The Worst Wing: Express
Too much to cover for one day, so we'll zip through:
Dow down 724 points…
***
Karen McDougal: I'm a playmate, not a pay-mate. She tells CNN Trump tried to hand her cash after sex.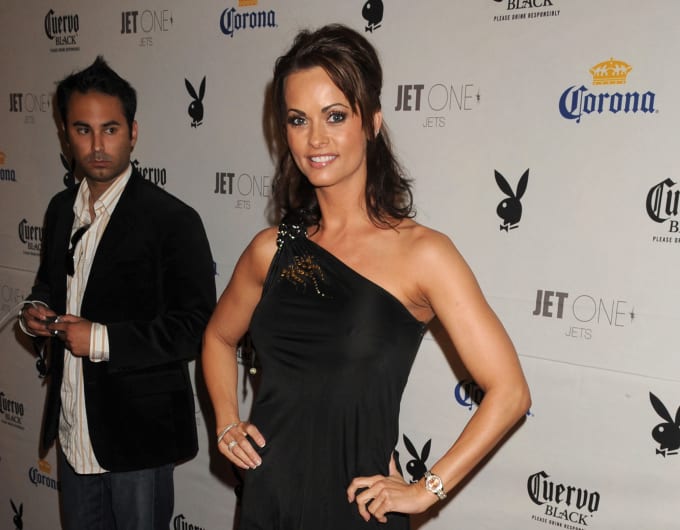 ***
H.R. McMaster (of the house) resignw and will be replaced by "BOMB THEM NOW AND ALWAYS!" dude John Bolton. If you'r scoring at home, this was 8 days ago…
Just spoke to @POTUS and Gen. H.R. McMaster – contrary to reports they have a good working relationship and there are no changes at the NSC.

— Sarah Sanders (@PressSec) March 16, 2018
Also, Trump lawyer John Dowd resigned yesterday (at least one a week fired or resigns, just like The Apprentice). We suspect he got tired of Trump telling him he's going to speak
11 days ago… https://t.co/eYNPZ8ukZC

— Medium Happy (@jdubs88) March 22, 2018
Like McMaster, Dowd's exodus was reported by the press, who were then called liars by the Worst Wing, but the press was vindicated within a fortnight.
3. Lady And The Trump
That's Poland's first lady, Agata Kornhauser-Duda, doing the blow-by handshake at a public event in Warsaw last summer. We honestly don't know why it suddenly became a big issue on Twitter yesterday. Anyway, great dress Melania. You Eastern European women gotta stick together.
And yes, Agata did eventually shake Donald's hand, but not first. Not when it was offered.
4. Ruth Judges Bill
The writer of this piece at redstate.com (consider the name of the site), Andrea Ruth, either isn't very good at making an argument—the essence of editorial writing—or she is being intentionally disingenuous. I'm going to go with the latter.
Bill Murray appears on Today on Wednesday and of course because he spoke out in favor of the students NATIONWIDE who are trying to bring common sense to gun laws, Ruth and redstate had to attack. Here's his first quote that she assailed:
I was thinking, looking at the kids in Parkland, Florida who have started these anti-gun protests, that it really was the students that began the end of the Vietnam War. It was the students who made all the news, and that noise started, and then the movement wouldn't stop. I think, maybe, this noise that those students in Florida are making — here, today — will do something of the same nature.
You may disagree with the students as to their strategy for making schools safer. You may not like that Murray is supporting them. That's fine. But the analogy is accurate; perhaps not in scope but in all the principles: young people protesting being put at unnecessary risk via the decisions of politicians who would never expose themselves (or their children, let it be noted, almost all of whom attend tony private schools) to the same risk. And that's what analogies do: identify common principles, as opposed to identifying common details or similar scope.
Of course, Ruth fails to appreciate this, writing, "The Parkland students aren't being sent to war, they're being sent to school." Duh. She does write, "It's true the students are the ones making the noise and getting on the news, but the difference is, as always, in the context." Again, duh. Analogies aren't clones; they're comparisons. She then writes, "Murray goes on to spout more nonsense…" which is an indication that she believes what Murray said above is nonsense, even though she just also wrote, ""It's true the students are the ones making the noise and getting on the news."
So to recap thus far, she begrudgingly admits that Murray's analogy is accurate but then calls it nonsense because it's not an apples to apples comparison, which is not what analogies are.
Now it gets better. I'll let this tweet summarize the second half of my argument:
Seems like she's implying he said that. pic.twitter.com/nj6SGGtjWY

— Sungjin (@noksucow) March 22, 2018
Murray apparently makes the horrible mistake of espousing peace—Happy Easter, everyone!—and she assails him for that by saying that man's nature is not peaceful, so he's stupid. Murray never claimed that man being peaceful is man's nature, only that—as Jesus did—we should aspire to a peaceful nature.
It says a lot about her and about Red State America that someone proposing peace is vilified. Their argument is how can we have peace without violence? Do they know how ridiculous that sounds?
You don't want anyone's clammy hands on your AR-15? We get it; we don't agree, but we get it. At least makes logically consistent articles. And don't hide behind Jesus when you would ridicule anyone who echoes His words.
Maybe we should offer our editing services to RedState.com. But we don't think they'd want them.
5. The Sea and The Old Man
Meet 70 year-old Aleksander Doba of Poland, who last summer at the age of 70 completed his THIRD solo trans-Atlantic crossing by kayak. This is his story and a well-told one it is.
Music 101 
Free Ride
Texas native Edgar Winter was aptly named, as he may be the most (only?) famous albino in rock 'n roll history. The Edgar Winter Group had Top 20 hit in 1973 with this hit that is now a staple of classic rock. We mean, after all, a double-necked guitar and an over-the-shoulder keyboard in one performance?!?
Remote Patrol
March Madness Sweet Sixteen
7 PM
CBS Kansas vs Clemson
TBS Villanova vs West Virginia
9 PM
CBS Duke vs Syracuse
TBS Purdue v Texas Tech
We're hoping for a Pur-Duke Elite Eight game, but our picks tonight are Clemson, Villanova, Duke and Purdue. Are there two teams who've been written about/discussed less than the Tigers and Red Raiders, by the way?