https://mediumhappy.com/?p=7570
by John Walters
Tweet du Jour
Former Trump lawyer and surrogate says Cohen will flip because prison has "racial overtones" and Cohen doesn't want to be a mans wife. ¯\_(ツ)_/¯ pic.twitter.com/MywFNwCkXV

— Josh Marshall (@joshtpm) April 20, 2018
We never claim to be experts on matters racial, but doesn't Mr. Goldberg mean "homosexual overtimes?" Either way, that's quite a soundbyte.
Starting Five
1. Weapon Of Mask Destruction
In his first career playoff game, Joel Embiid went on a personal 7-0 run down the stretch in Miami as the Sixers took Game 3 from the Heat. Returning after a 10-game absence following a fractured orbital bone (due to a collision with rookie teammate Markelle Fultz), Embiid helped the Sixers outscore the Heat 32-14 in the fourth quarter. On their floor.
The playoffs have provided some pleasant surprises for fans searching for some new blood in the Association: Philly, New Orleans, Utah and of course, Indiana.
2. Mookie Of The Year
If you haven't been paying attention, the biggest news outside of baseball's chilly, chilly April (and March—what were they thinking?) is the red-hot start of the Boston Red Sox. The Sawx are 16-2, having taken 2 of 3 from the Yankees last week at Fenway and having just swept the Angels in Anaheim, which included a shushing of Shohei.
It's been a team effort, but 5'9″ right fielder Mookie Betts has particularly shined, what with baseball's highest batting average (.391). You Better, You Better, You Betts is also tied in the A.L. lead for home runs with six, while a trio of teammates—Rafael Devers, Hanley Ramirez and J.D. Martinez—are in the top five in the A.L. in RBI. A reminder that Boston is doing all of this with a new manager, Alex Cora, and without its marquee player, Dustin Pedroia, who has a knee injury and won't return for at least another fortnight.
We're already girding ourselves for games with the Bombers later this summer (and fall?) approaching the length of cricket test matches. You've been warned.
3. Rudy Can Fail
Fresh off his latest divorce announcement ("How'd they stay married for 15 years? That's a better question!" said a source close to the 73 year-old), former New York City district attorney and mayor Rudy Giuliani announced yesterday that he will be joining the president's personal legal team. Rudy announced that he's come on board to "negotiate an end" to the Mueller probe. Like what? Is he going to offer America $130,000 to sign an NDA about Russian interference into the election?
Being that Rudy was a key component in Donald Trump's campaign strategy and was angling for the job that was later given to Jeff Sessions—YUUUUUGE mistake there, right, Donald—this doesn't sound like it's compromised before it's begun at all, does it? Meanwhile, did you know that Rudy's pop, Harold, did time in Sing Sing for felony assault and robbery? We did not.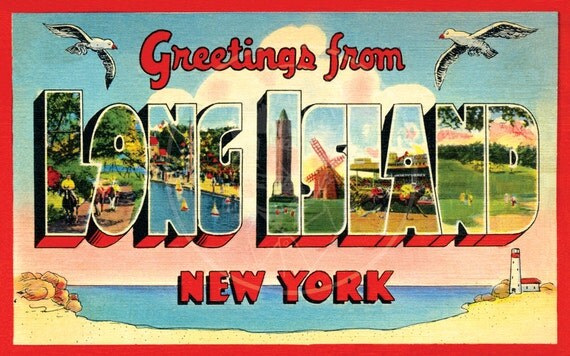 Also, piggybacking on yesterday's "Wrong Island" item, Rudy grew up in Garden City, Long Island. So that's Michael Cohen, Sean Hannity, Anthony Scaramucci, Bill O'Reilly and Rudy. Plus Donald is from Queens, which is pretty much the beginning of Long Island as you exit midtown Manhattan. #WrongIsland
Meanwhile, this is what Stormy Daniels' lawyer, Michael Avenatti, who'll probably have his own show on MSNBC when this is all over, told MSNBC host Nicolle Wallace yesterday:
"I think three weeks ago I said that ultimately [Cohen] was going to be indicted and he was going to flip on the president. I was the first one to call it. And now, you know, people that are close to the president are telling him the same thing."
"I mean, this is a very, very serious matter for the president at this point. There's no question that Michael Cohen knows where many, many bodies are buried. They are going to turn him. And when they turn him, the president is going to be in a very, very bad place. And I'm going to make a prediction now. I do not think the president will serve out his term. I just don't."
4. Finding Memo
Yesterday James Comey's private notes scribbled while he was still director of the FBI were published (at the behest of certified worst Californian Devin Nunes). They'd probably sell better than A Higher Loyalty" if someone were to put them on Amazon. You can read the takeaways here, but it's worth noting that Trump believes reporters who get leaks and run with them should be imprisoned. I guess only Trump is allowed to leak ("Pompeo Went On Secret Trip to North Korea").
5. Paradise? You're Already Here
Sunday is Earth Day, an annual reminder to put down your smart phones and appreciate the fact that you're already inhabiting paradise (at least the parts of earth that man has yet to "civilize").
I mean, if you believe in God and expect him to top this after you die, let's just say your expectations may be a little unrealistic. And if you don't believe in God, well at least hopefully you can appreciate what time multiplied by natural selection, wind, gravity, sunlight, oxygen and water is able to produce. And of course, you can believe in a Higher Power (God for short) and still appreciate time times the elements.
It's a pretty special place, your home. Let's all take care of it.*
*Also, while we have your attention, here's a quick two-graf refutation of "intelligent design." There are folks who point to things like the Grand Canyon or giraffes and claim this is evidence of intelligent design. Not at all. There's been a lot of Stupid Design over the eons but because of the laws of natural selection, Stupid Design has a way of vanishing.
Look at it this way: You look at a Ferrari and use it as proof that a greater being is behind the production of all automobiles. And then I show you photos of the discontinued Gremlin, Pacer and Edsel.
Music 101
One
After placing a call and getting a busy signal—ask your folks—Harry Nilsson wrote this classic and recorded it in 1967. The song became a top five hit when Three Dog Night released a more electrified version in 1969. Born in Brooklyn, Nilsson ran away to Los Angeles as a teen and launched a successful career as a songwriter. He was one of the "Hollywood Vampires" in the early Seventies, a notorious carousing club formed by Alice Cooper that also included Keith Moon, Ringo Starr and Mickey Dolenz. Nilsson's greatest pop culture posting, however, is the fact that both Mama Cass and Moon died in the same room of his London flat four years apart. Do NOT crash at Nilsson's.
Remote Patrol
Live From Lincoln Center
Sutton Foster
9 p.m. PBS
Broadway nerds are familiar with the work of the two-time Tony Award-winning actress (Thoroughly Modern Millie, Anything Goes), but if you watched closely you've also seen her slumming it in Flight of the Conchords and Gilmore Girls. Joining her? Jonathan Groff, whom you may know from Hamilton (King George) or Spring Awakening but whom you may know better as the lead in Mindhunter.