https://mediumhappy.com/?p=7581
by John Walters
Tweet du Jour
#WHCA Statement to Members on Annual Dinner pic.twitter.com/8DKoHNxpNi

— WHCA (@whca) April 30, 2018

Like Mr. Lupner, the WHCA was born without a backbone.
Starting Five
1. Wolf Blitzer
Raunchy. Uneven. Vulgar. Occasionally on the mark and bitingly funny ("That's a pu**y? I  guess mine just has a lot more yarn on it"). Those are the most accurate descriptions of comic Michelle Wolf's 20-minute address at the White House Correspondents' Dinner. At least that's how we heard it.
The Sarah Huckabee Sanders riff garnered the most attention, but for all the wrong reasons. Both Mika Brzezinski and The New York Times' Maggie Haberman, who won the night's major award ("A MAJOR award!"…thanks, Darrin McGavin) but did not attend, criticized Wolf for mocking SHS' physical appearance. But, aside from noting her "smokey eye," a reference to makeup application, she did not. At all.
What Wolf did note is that SHS is an "Uncle Tom for white women," which is accurate. It's kinda weird that no one disputed that.
2. LeBron Prevails
When you're 6'9″ and 260 pounds of sinewy steel, and then on top of that you're allowed to palm the ball, barrel into defenders and take three steps after your last dribble with impunity, well then yeah, you're pretty difficult to stop. Unless Lance Stephenson gently taps you on the head, then it's as if you've just been whacked by Mike Tyson, but that's a different story.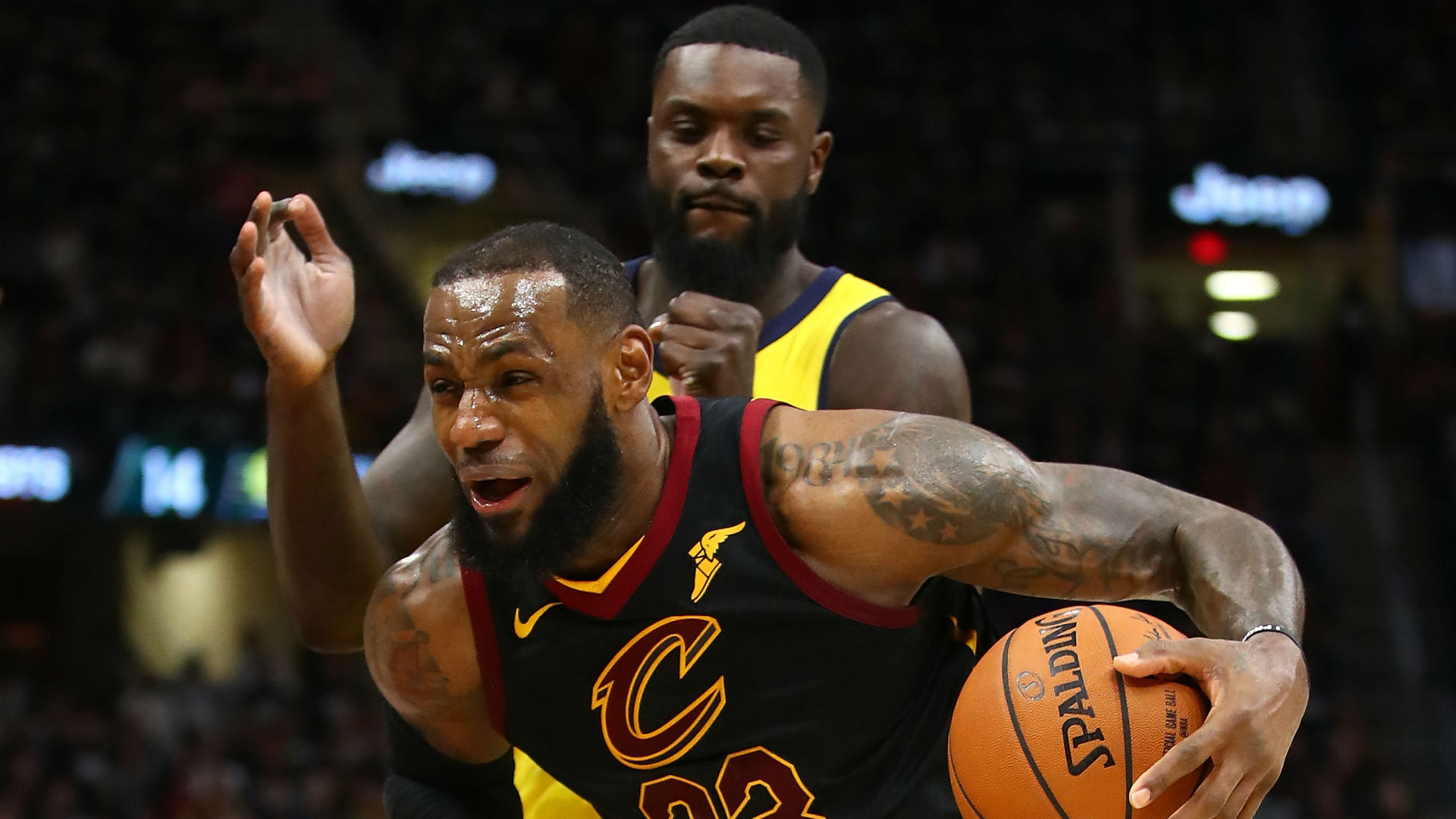 Making histrionics and history simultaneously, LeBron put up 45 points to lead Cleveland past a game and hungry Pacers team that will definitely be back and better next season in Game 7, 105-101. For the series LeBron averaged just over 34 points per game but more important, he spared us from hyper-early, entirely uninformed LeBron-to-Lakers hot takes for at least another fortnight.
Toronto will be easier. The Eastern Conference finals will be interesting, if LeBron's body holds up (that's a softball lob for you, Susie B….)
3. Atlanta A's
Acuna and Albies. Those are the names to know for the reinvigorated Atlanta Braves. Left fielder Ronald Acuna, 20, of Venezuela, was just called up a week ago and is batting .412. He has four home runs but is the manner in which he smokes them, rockets to deep in the left field seats, that has drawn attention. Second baseman Ozzie Albies, from the Netherlands Antilles in the Caribbean, is 21 and has already stroked a tied-for-NL-best nine home runs with 20 RBI. He leads he NL in hits with 34.
The Braves are 16-11. The Braves, D-Backs, Yanks and Red Sox are all good again. Who put the time machine 20 years back?
4. Joy To The Whirled
We'll admit, we have not been paying that much attention to the Joy Reid scandal at MSNBC (we're still kinda annoyed they got rid of Tamron Hall, who dunked on Scott Baio in 2016), but it's 2018 and no one's gonna believe your Twitter/blog/Facebook post was hacked even if it was (like when this site was hacked when I told y'all to invest in GBTC…).
Mostly, what's been a little odd is seeing fellow MSNBC'ers such as Rachel Maddow and Nicolle Wallace publicly come to Reid's defense while casually ignoring that she may have written a lot of homophobic garbage a few years back for public consumption, which is extra weird because one of them identifies as such. Anyway, in the age of The Worst Wing we're sure there'll be another atrocity tomorrow or Wednesday by someone else, and this too will be put into the dustbin of "I'm so offended."
5. Two-Mile Island
One of MH's favorites, Jenny Simpson, sets the American record in the 2-mile run on Friday night at the Drake Relays. Simpson, 31, ran a 9:16.78, shattering the existing U.S. record by nearly four seconds.
Music 101
Do You Wanna Hold Me?
Punk impresario Malcolm McLaren, who managed the New York Dolls and the Sex Pistols, formed this band, a mixture of former Adam and the Ants musicians and a 13 year-old female lead singer. It worked, first with "I Want Candy" and then this lighter than a B-52's beehive 'do hit. This was peak MTV.
Remote Patrol
Sixers-Celtics, Game 1, Eastern Semis
8 p.m. TNT
Yes, beginning with Larry Bird's rookie season (1979-1080) and then for two years after that, the annual Celtics-Sixers Eastern Conference finals, featuring a slew of future Hall of Famers (Dr. J, Larry Bird, Moses Malone, Kevin McHale, Tiny Archibald, Dave Cowens and even Pete Maravich), not to mention bizarro talents such as Darryl Dawkins and Bobby Jones, was the fiercest rivalry in the NBA. And annually more exciting than the NBA Finals. Welcome back.