https://mediumhappy.com/?p=7619
by John Walters
Update: The Fighting Sweet Peas lost in Boston. We'll return for Game 7 on Sunday. Til then, we'll let Susie B. provide coverage in the comments. YAWN.
Starting Five
O'er The Land Of The Free
Two headlines, one right above the other, on ESPN.com this a.m.
"Trump: NFL 'Doing The Right Thing' With Anthem"
"Video Shows Tasing, Arrest of Bucks' Brown"
First off, if Donald Trump can recite the words of the Star-Spangled Banner, much less tell us to what the song pertains other than "MURICA!," we'd be shocked. Second, when a four-time draft dodger gets uppity about respecting the military, much less the flag, the only salute he's worthy of is an old-fashioned Italian-American mo'fongu.
Third, the Sterling Brown incident is so commonplace these days that YouTube oughta launch a second channel devoted solely to "Black Men Being Pulled Over." The issue isn't the law in these situations; it's control, it's humiliation, it's…dominance.
So now Roger Goodell, in all his wisdom, has bequeathed that if you don't stand for the flag, referees will throw a flag. The players and the more enlightened owners (and even the refs) would demonstrate a great deal of understanding if players from both sides knelt during the anthem (offsetting penalties).
2. Death In Yosemite

We were incredulous after we took in this view at the cables on the base of Half Dome last August and learned that no one had died there since 2011 (understand, it's a 9-mile hike one way just to reach this point). That statistic changed Monday, as a man fell to his death while ascending the cables in a thunderstorm.
We still love that national parks allow us to pursue adventure, sometimes to the point of fatality. It sort of makes a greater point about the planet we inhabit. Meanwhile, here's a fantastic story in The New York Times about a couple that has visited all 417 U.S. national park sites (there are 60 national parks).
Which reminds us: We'll take "America The Beautiful" over "The Star-Spangled Banner" every day of the week.
3. ALL CAPS
When the week began, Alex Ovechkin and the Washington Capitals trailed 3 games to 2 to the Tampa Bay Lightning in the Prince of Wales Conference final. But they won Game 6 at home and last night, in Tampa (Tampa Bay is not actually a city but rather a body of water), skated past the Lightning 4-0 to advance.
For Alex Ovechkin, the greatest player of his generation this side of the blue line of Sidney Crosby (arguably better: Sid The Kid, 411 goals and 705 assists ; Ove, 607 and 515, it's his first Stanley Cup final trip in his 13-season career. It's a great day for the NHL. Washington takes on Las Vegas and we don't know which city more deserves the nom de place of "Sin City." But we do know you cannot spell "sincerity" without "Sin City," without even rearranging the letters.
4. It's Over, Time (Inc.)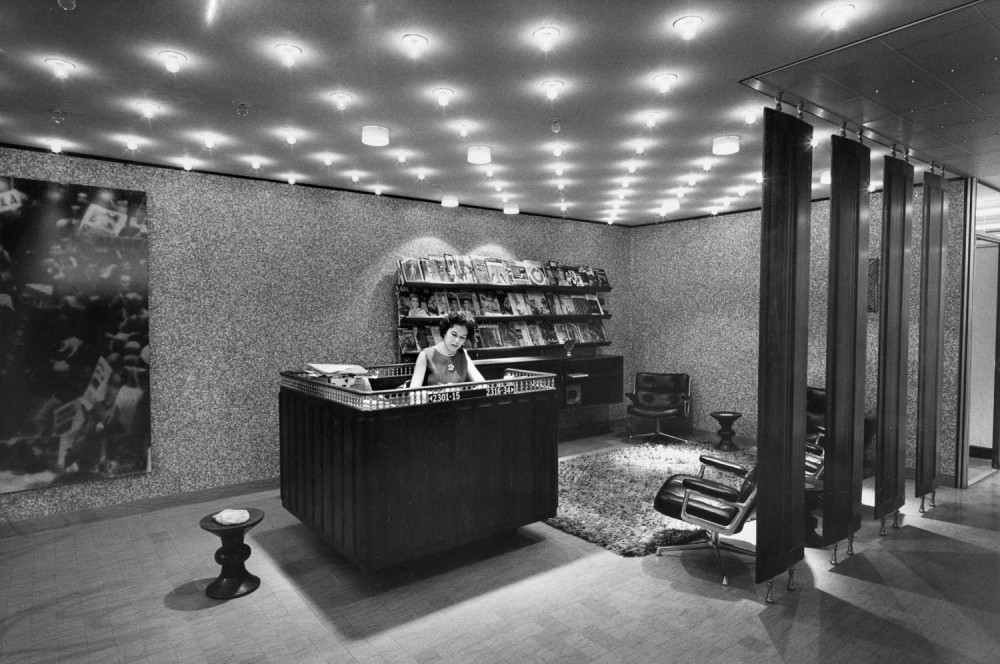 As a former Time-Lifer, someone whose first real post-college job entailed walking into the Time-Life Building on the corner of 50th and 6th each morning (the same building into which Don Draper strolled when Sterling, Cooper, Draper, Pryce was formed), this oral history on the decline of Time, Inc., is a melancholy read. The building that once held Life, Time, Sports Illustrated, Fortune, People, Entertainment Weekly and Money is now a ghost ship, as are those very magazines.
You'd walk down to the second-floor cafeteria ("The Caf") and stroll down a long hall way on whose walls were some of the most famous photographs of the 20th century (it was Life magazine that purchased the Zapruder film and then did not show every frame due to its graphic nature).
Every periodical has its period, we guess. If you're a magazine nerd
5. Flake News
Outgoing Arizona senator Jeff Flake (GOP, but not MAGA) delivered an address to the graduates of Harvard Law school at their commencement yesterday:
I do bring news from our nation's capital. First, the good news: Your national leadership is … not good. At all. Our presidency has been debased. By a figure who has a seemingly bottomless appetite for destruction and division. And only a passing familiarity with how the Constitution works.
"Now, you might reasonably ask, where is the good news in that? Well, simply put: We may have hit bottom. Oh, and that's also the bad news. In a rare convergence, the good news and bad news are the same: Our leadership is not good, but it probably can't get much worse."
The bad news would be if Flake is wrong. If we have not hit rock bottom. Time will tell.
Music 101
Dance With Me
Some 70s songs, for worse and not for better, you will never be able to evict from your memory. This 1975 tune from Orleans, a band that was formed in Woodstock, N.Y. in 1972, reached No. 6 on the charts. The following year they'd release an even bigger hit (Can you guess it?) with….
….."Still The One."
Remote Patrol
Game 5: Dubs at Rockets
9 p.m. TNT
The TNT pre- and post-game crew is still riding a crest (that they've been riding for nearly two decades). As for the game, we probably should not watch as the laissez-faire refereeing will upset our anally-minded self too much. Suffice it to say that the Dubs blew a 12-point 4th quarter lead on Tuesday when they could have put this series on ice. Now they'll have to win again in Houston.