https://mediumhappy.com/?p=7620
by John Walters
Starting Five
Wide World Of Sports
We'll stop short of calling this the best sports weekend of the year, but it certainly may be the most eclectic. Just a few of the happenings: Champions League Final, Real Madrid vs. Liverpool, from Kiev (Saturday, 2:30 p.m., Fox), NCAA Men's Lacrosse Semifinals, Albany-Yale followed by Duke-Maryland (Saturday, Noon, ESPN), Monaco Grand Prix (Sunday, 9:05 a.m., ESPN),  Indianapolis 500 (Sunday, noon, ABC), French Open, opening round (Sunday, noon, NBC), Coca-Cola 600 (Sunday, 6 p.m., Fox), Major League Baseball (ESPN will televise back-to-back-to-back games Monday, beginning with Astros-Yankees at 1 p.m. with Justin Verlander on the hill), AND, beginning tonight and going straight through Monday if both series go to Game 7, Celtics-Cavs (Fri.), Rockets-Dubs (Sat.), Cavs-Celtics (Sun.) and Dubs-Rockets (Mon.).
Do try to step away from the television, though.
2. The "No Fun League" Becomes The "Now Fine League"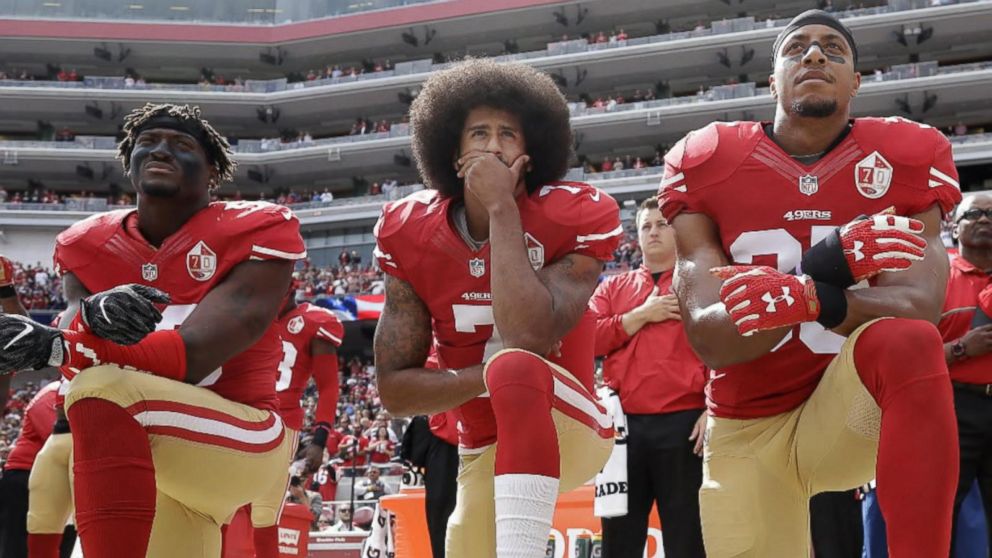 It was Neil Armstrong who invoked, "One small step for man, one giant leap for mankind (who was his writer?)," while it was Colin Kaepernnick who took one small knee for justice, but where will that lead? Yesterday it led to the NFL announcing that beginning this season, teams will be fined if players kneel during the anthem (our suggestion: Stand during the anthem with your back to the flag), but that players will be allowed to remain in the locker room during the anthem (out of sight, out of mind).
I deeply disagree with the decision of the NFL.

Their decision is an affront to the American ideal of protest and free speech. pic.twitter.com/93SsUuplZX

— Cory Booker (@CoryBooker) May 24, 2018

Of course, President Hypocrite praised the ruling, going so far as to say that those who kneel "should not be in the country." Blind loyalty to the flag is the exact opposite of patriotism. Freedom is patriotism, and with freedom comes the ability to disagree with the  majority, no matter how unpopular your stance (even if your stance is to not stand) may be, as long as you do so non-violently. Which is what kneeling is.
Anyway, our two suggestions for NFL players who want to protest now not just police killing of black men but overt submission via Roger Goodell: 1) stand, but do not face the flag or 2) write a note to the league office saying that you are unable to stand during the anthem due to painful bone spurs in your feet.
3. Judge For Yourself
Yankee slugger Aaron Judge told ESPN that he would not partake in the Home Run Derby during All-Star festivities this July in Washington, D.C., adding, "Pressure [on me to comply] won't do anything."
Bully for him. Last year Judge hit 30 home runs and was hitting .329 in the 84 games prior to the All-Star break. He then won the Home Run Derby. In the first 60 games after that, he hit just 14 home runs and batted .195. It was as if his bat was corked with Kryptonite.
Currently, Judge is batting .284 with 13 home runs and has the fourth-best OBP in the American League. Pen him in as a starting outfielder in the All-Star Game along with Mookie Betts and Mike Trout.
Yesterday afternoon on one of ESPN's incessantly insipid gab fests (the one with Marcellus Wiley), they bemoaned this decision, and I believe Wiley said something like, "He HAS to do it." He really doesn't. And he really shouldn't.
4. Harvey Weinstein: Lost In New York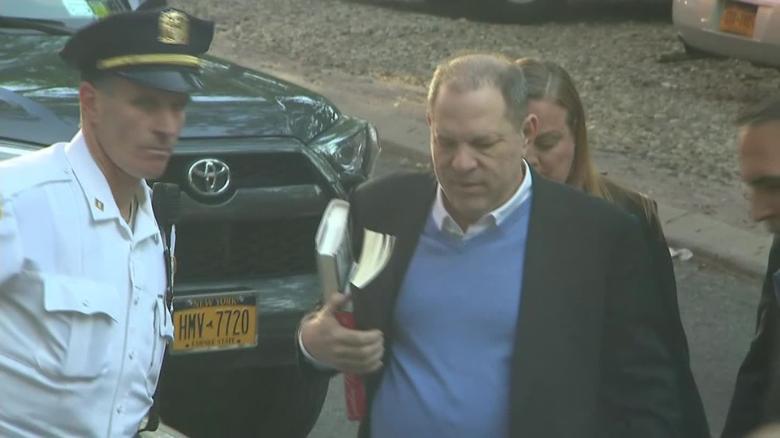 Movie mogul monster Harvey Weinstein finally turned himself into police in Manhattan at the 1s Precinct this morning, was arrested, and charged with rape. He was then released on bail at $1 million.
A handcuffed Harvey Weinstein enters New York City courthouse to face criminal charges of rape, criminal sex act, sex abuse and sexual misconduct. https://t.co/RpvKWvvmAN pic.twitter.com/NVNRqRzsTd

— ABC News (@ABC) May 25, 2018
5. Where Are They Now?
Yesterday, to quote the site Mediaite, "The Department of Health and Human Services informed Congress yesterday that they had lost track of nearly 1,500 migrant kids the agency was responsible for placing with American sponsors."
Oops. We suspect at least three of them are sleeping in Kramer's dresser drawers, but where are the rest? Most of these children are from Guatemala, Honduras and El Salvador, so they have not likely been kidnapped by NBA draft scouts. But they may be pawns in a vicious game of human trafficking.
Reserves
Quickly, because we have a 12-hour day of serving burgers and beers outside ahead of us (Do you people have ANY IDEA what I sacrifice for you each morning??? We know, we know, no one is forcing us): James Harden is 0-fer-20 from beyond the arc in Houston's past two games and the Rockets have won both. Go figure…Amazon ($153.2 billion) passes Disney ($152.9 billion) in terms of total market cap. Let the paradigm shift begin.
Music 101
Can't Find My Way Home
If you ever have the chance, see the 1985 film Fandango, starring very young versions of Kevin Costner, Judd Nelson and Suzy Amis. It's set in 1970 Texas and this song by Blind Faith closes out the film. That's Steve Winwood, the song's writer, on vocals.
Remote Patrol
Game 6: Celtics at Cavs
8:30 p.m. ESPN
The first of two times this weekend people may be asking, "Is this LeBron's final game in a Cavalier uniform?" Unless you live in Maryland, and you may ask, "Will Sweet Pea ever shave his beard?"