https://mediumhappy.com/?p=7622
by John Walters
That we're having an active consistent argument as to whether the President "lies" or just "says a lot of mistruths" should be pretty eye opening to the argument itself.

— (((Ian Hest))) (@IanHest) May 27, 2018
Starting Five
Two by Four
Cleveland will meet Golden State in the NBA Finals for the fourth consecutive time. That's never happened in NBA, NFL, MLB or NHL history.
It didn't come easy. The Cavs and Dubs both needed to win Game 7s on the road. While the HOFers on both teams displayed mettle, they got help from the upstarts. Boston went ice cold in the last five minutes of the fourth quarter and shot 7-39 from beyond the arc in Game 7 (Terry Rozier was 0-10). Houston, meanwhile, set an NBA record with 27 consecutive misses from beyond the arc in Game 7, shooting 7-44.
Still, credit both the Cavs and Dubs from overcoming 3-2 deficits and the Dubs especially for overcoming double-digit halftime deficits in both Games 6 and 7. In the second halves of both games, Golden State outscored Houston by a combined 58 points.
2. Gareth Bale-Out
Goal No. 1
The Champions League final between Liverpool and Real Madrid was knotted 1-1 in Kiev after 60 minutes when the Spanish side decided to sub in Gareth Bale. In the match's final 29 minutes he scored two goals and nearly got a hat trick in leading Real to its third consecutive Champions League championship.
Goal No. 2 (above)
Because Bale is Welsh and the Wales must qualify as its own nation as opposed to being part of Great Britain, you won't be seeing him in Russia when the World Cup begins in a little more than two weeks.. That's a shame.
3. Jakob's Ladder
Norway is not renowned for producing great milers. Finland, yes (Paavo Nurmi). And yes, Grete Waitz was Norwegian but she was a marathoner.
Well, now it has. At the Prefontaine Classic in Eugene last Saturday 17 year-old Jakob Ingebrigtsen crushed it with a 3:52 mile. Last year on this same track on this same weekend Ingebrigtsen ran a 3:58, becoming the first 16 year-old ever to crack sub-4 (legally) and also the first person born in the 2000s to do so.
4. Water-Logged
A flash flood in Ellicot City, Maryland, about 13 miles west of Baltimore, caused major damage and swept away at least one National Guard member. Said Maryland governor Larry Hogan, "They say this is a once in every 1,000 years flood, and we've had two of them in two years."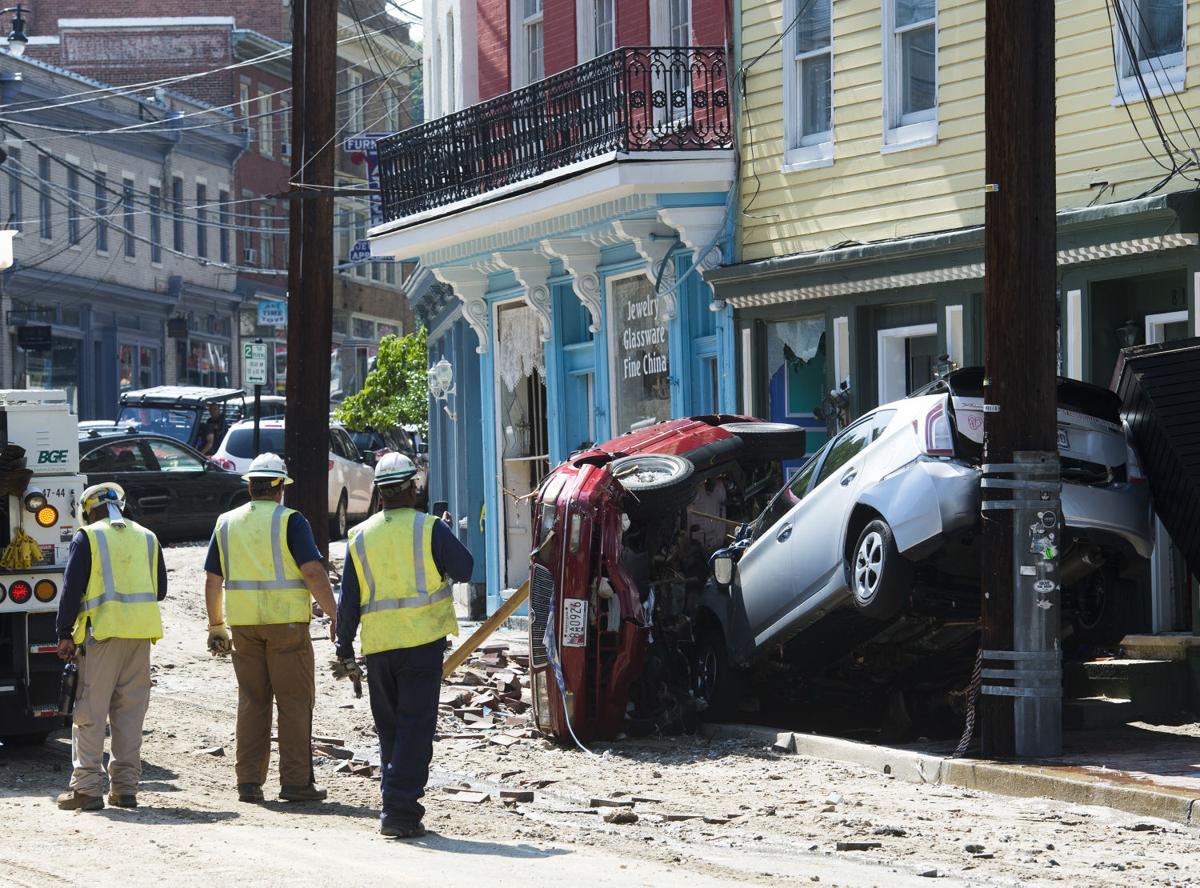 5. Will Power + Horse Power = Checkered Flag
After a crash with 12 laps to go in the Indianapolis 500, the cars went under the yellow. On the restart a few laps later Will Power, who finished 2nd three years ago with the Penske team, surged ahead and won easily. The 37 year-old Aussie was the runner-up in 2015 by just 1/10th of a second.
Music 101
Day By Day
This hit from the 1972 musical Godspell was released as a single and reached No. 13 on the Billboard charts and every middle school talent show in the U.S.A. that year had two earnest girls performing it. In the single release, the vocal credits went to the cast of the show—lead singer Robin Lamont was not individually credited. She'd later go on to appear in the Seventies horror classic He Knows You're Alone, then earn a law degree and become a district attorney in Westchester County (now we feel incredibly slothful).
Remote Patrol
Steve Martin & Martin Short
An Evening You Will Forget For The Rest Of Your Life
Netflix
It's hard to appreciate, if you were not around for it, what a superstar Steve Martin became in the late 1970s. His concerts sold out as if he were Taylor Swift and "A Wild And Crazy Guy" was an album you actually wanted to own ("Some people have a way with words; others………not have way"). Anyway, at about the same time Martin Short was making a name for himself as this quirky comic on SCTV, a Toronto-based sketch comedy show which would air on Friday nights late on NBC and which was in danger of upstaging SNL—so Lorne Michaels, a Canadian himself, poached Short from the cast as a two-fer. Anyway, here they are with their own two-man live show.