https://mediumhappy.com/?p=7652
by John Walters
Tweet du Jour
Aaron Judge played catch with a young kid. This is awesome ⚾❤ pic.twitter.com/kDYadnN3fp

— Baseball King™ (@BasebaIlKing) June 27, 2018

Aaron Judge is the nicest budding superstar you'll find. Derek Jeter never played catch with a fan in the stands between innings (Yeah, but he was playing shortstop) Shaddup!
Starting Five
— Timothy Burke (@bubbaprog) June 26, 2018
Diego F**k Yourself!
Argentina and Lionel Messi were less than four minutes plus stoppage time away from an inglorious group-stage exit from the World Cup and then this happened….
#MundialTelemundo ¡Milagro! Marcos Rojo apareció en el área y le está dando el triunfo a #ARG sobre #NGA . Lo sigues por @Telemundo pic.twitter.com/JLQrI0NAwA

— Telemundo Deportes (@TelemundoSports) June 26, 2018

And then Argentine soccer legend Diego Maradona, who's sort of the Charles Barkley-Joe Namath-Dennis Rodman-Pete Rose of retired international soccer stars, reacted as he did above to a fan/fans who'd probably been heckling him most of the match.
Argentina, by virtue of the 2-1 win, moves on to the Round of 16 to face France, which has the most handsome player in the tournament, Olivier Giroud.
2.  Viva Alexandria!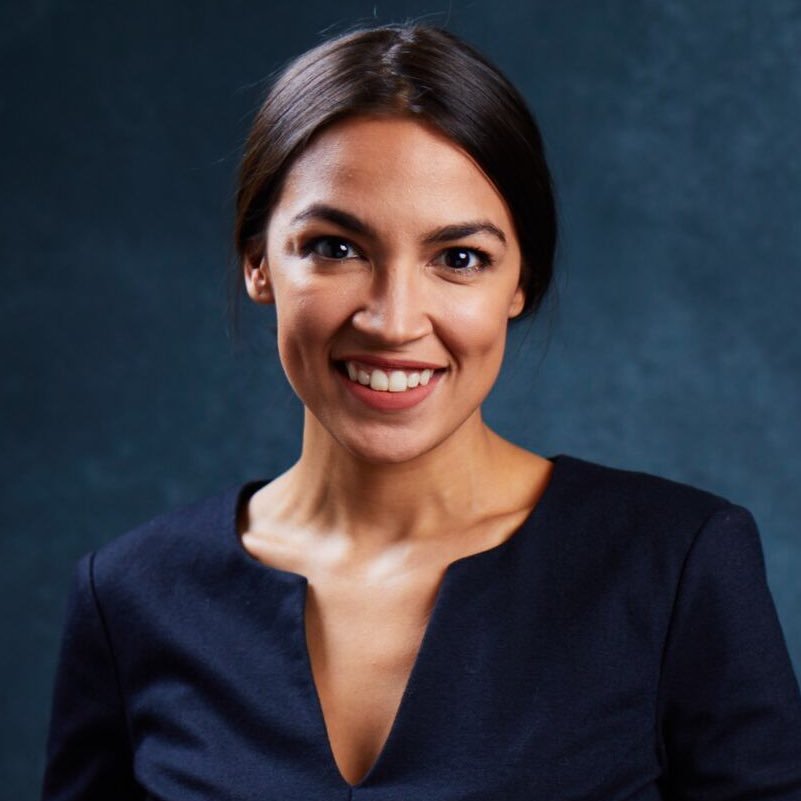 Alexandria Ocasio-Cortez, a 28 year-old Latina from the Bronx, defeats the top-ranking Democratic congressman under the age of 70, 56 year-old Joseph Crowley, in the Democratic primary. A change is gonna come, after all. Ms. Cortez, a former campaign worker for Bernie Sanders, campaigned on the platform to abolish ICE and as a working-class woman of color.
This is why Ocasio-Cortez won.

— laney (@misslaneym) June 27, 2018

A few weeks ago Ocasio-Cortez was scheduled to square off against Crowley, who represents the Bronx and Queens but does not live in New York and sends his kids to school in D.C. The 10-term congressman instead sent a female surrogate to take her on. Bad move, Joe.
From Jackson Heights, here's @JoeCrowleyNY playing "Born to Run" dedicated to @Ocasio2018. pic.twitter.com/qZElM9xiy6

— katie honan (@katie_honan) June 27, 2018

To his credit, Crowley conceded defeat by picking up his guitar and playing "Born To Run" in Ocasio-Cortez's honor. For the first time in maybe forever the pol understood the lyrics, Highways jammed with broken heroes….
3. Civility War!
We don't know exactly when it began, but it was some time before Robert De Niro took to the stage at the Tonys earlier this month and pointedly stated, twice, "F**k Trump!" Anyway, ever since the Red Hen owner POLITELY took Sarah Huckabee Sanders aside and told her that she was not welcome to dine there last Friday night, there apparently has been a WAR ON CIVILITY.
Funny, no one was mentioning civility after "grab her by the pussy" or "Pocahantas" or "Little Mario" or mocking the NYT reporter's handicap or pointing at the press and declaring, "They're the enemy." But now every Deplorable you can find is taking his white gloves off, sniffing at Jeeves, and declaring that they shan't put up with such umbrage while issuing the harshest of "Good day, sir!"' 's in your general direction.
Professor Henry Cadbury of the Society of Friends, published in the NY Times, 1934:

(Via Adam Graff on facebook) pic.twitter.com/aLHsZOfq8B

— David Atkins (@DavidOAtkins) June 26, 2018

You know what? F**k 'em.
4. Lost Boys
In Thailand, an entire soccer team of teenage boys is missing after they went spelunking in a cave that is subject to tidal overflow. On Saturday the dozen boys, ranging in age from 11 to 16, and their 25 year-old coach, apparently parked their bikes outside the complex of caves and traveled through a narrow, 50-foot channel to enter the caverns.
The caves are off-limits during the rainy season, which has just begun, because they can become flooded and trap visitors. A sign outside them says as much. The team has now been missing for four days.
5. Cold Fun In The Summertime
Take a gander at Gander: We've actually passed through this northern Newfoundland town (don't tell anyone: it's beautiful up there!). It's also the setting for the sleeper Broadway musical hit, Come From Away. But it's also located pretty far north, and so earlier this week kids were wondering if they'd have a snow day instead of having to go to school.
It may be almost July, but these students in Newfoundland are still battling plenty of snow on their last week of school. Here's hoping they get better weather once summer break starts! https://t.co/7Vb3UqAamf pic.twitter.com/4HwghuvEZo

— ABC News (@ABC) June 27, 2018

Granted, it was a light dusting compared to what the Ganderians (?) are used to, but it's still snow in the summer time.
Music 101
IKEA
Dive into the clever, nerdy, guitar-addled mind of Jonathan Coulton, the only rocker who probably enjoyed high school chemistry lab. He has a mix of songs as quirky and funny as the one above, such as "Millionaire Girlfriend" and "Skullcrusher Mountain." This is a man who keeps his picks and capo in the same art box as his icosahedron D&D die.
Remote Patrol
World Cup
Mexico vs. Sweden
10 a.m. FOX
Germany vs. South Korea
10 a.m. FS1
El Tri are 2-0 in Group F and on the verge of elimination. Que? When Germany defeated Sweden on Saturday, it put both sides at 1-0-1 and within striking distance of Mexico. If Deutschland, the defending World Cup champs, put a big hurt on South Korea (expected) and the Vikings beat Mexico handily, our best friends directly to the south will be sent home on goal differential (since all three sides will be 2-0-1 and 1-0-1 versus each other). It's bordering on insanity.