https://mediumhappy.com/?p=7668
by John Walters
Tweet du Jour
"I'm not bad at doing things."
—Donald J. Trump, 7/13/2018 pic.twitter.com/sxh5xvhDrS

— Christina Wilkie (@christinawilkie) July 13, 2018
Starting Five

Awe-Strzok
There was nothing heroic or even defensible about the late-night texts FBI Director of Counterintelligence Peter Strzok sent his colleague and girlfriend, Lisa Page, in the summer of 2016. Then again, we know an MH staffer who was frequently texting a Canadian friend that summer, reassuring her with, "Don't worry; he'll never get elected."
There was a lot of that going around.
Anyway, it was a terrible idea for a man in Strok's position to be sending the texts that he did. But it was an even worse idea for a Congressional committee to spend nearly 10 hours yesterday putting his character on trial. Why?
Wow pic.twitter.com/nyRwPTGojO

— Josh Marshall (@joshtpm) July 12, 2018
1) Strzok was in the midst of investigating the Trump-Russia ties in the summer of '16 when he sent that text. If he'd really wanted Trump not to be elected, there was just about no one in the world better situated to leak that news to the press (it was never leaked). 2) What Strzok did was wrong, but in off-camera testimony and in yesterday's farce, he was candid and honest. Something the toadies who grilled him have never required of their president. 3) Within 15 minutes of the opening of this hearing, a Republican Congressman threatened to hold Strzok in contempt of Congress for refusing to answer a question because it involves an active investigation. This is a standard to which they never held Steve Bannon when he testified before them. 4) Congressman Gohmert of Texas actually said to Strzok, on the record…
"How many times did you look so innocent into your wife's eyes and lie to her?"
This is a dude who carries water for Donald Trump. Sad!
Apparently we're back to Congress believing that infidelity says something about someone's character, is that right?

— Jake Tapper (@jaketapper) July 12, 2018

In the end, Strzok more than held his own versus Trump's GOP goon squad and even gave them a gigantic verbal middle finger. You wanna come at my character? Take a look at yours and of the man to whom you've pledged allegiance.
2. Dyer Maker
On the first night of the World Series of Poker final table, 32 year-old Houston native Michael Dyer took a commanding lead ($156 million in chips; the next closest player has $72 million). It's almost unfair, and yet fitting, that a Lone Star Stater is in position to win the world's most lucrative Texas Hold 'Em tournament and the $8.8 million that goes along with it.
If you were wondering, this is not the Michael Dyer who was a running back at Louisville. Just to clarify.
3. Red Hot Red Sox
They're at it again. Remember when the Boston Red Sox opened the season with a 17-2 record, piling up first a nine- and then an eight-game win streak? Well, as of last night they've just added a 10-game win streak to the list with a 6-4 defeat of Toronto.
The Sox are now 15-2 in their past 17 games and if you were to eliminate the two games they lost at Yankee Stadium at the end of June, they'd have won 15 in a row. Boston has not lost to a team with a losing record since June 20th.
A major reason: the offseason acquisition of designated hitter J.D. Martinez, who leads Major League Baseball in both home runs (28) and RBI (79). The Yankees may have picked up the National League MVP in Giancarlo Stanton, who is beginning to strike out less and, oh, by the way, has 22 home runs and 54 RBI, but Martine, who hit 29 home runs in just 62 games with the Arizona Diamondbacks after the trading deadline last summer, has continued his blistering pace.
The Sox (66-29) and Yankees (61-31) will likely both win more than 100 games, and one of them is going to be hosting a one-game playoff in early October. Wild.
4. Flying Circus
Not for the first time and certainly not for the last, Donald Trump trashed a world leader to the press and then, when meeting with that leader in person, rebuked the on-the-record criticism that he gave as "fake news." Here's The Sun interview, which was of course recorded, in which Trump states about British PM Theresa May and her BREXIT plan, " I actually told Theresa May how to do it but she didn't agree, she didn't listen to me."
And that's fine. It's just that when a reporter pointed this out to him during their joint presser at Chequers (the fast-food burger joint?) this afternoon, he called it "fake news." Which it is not.
5. Blow My Mindhunter
The MH staff doesn't claim to sit in front of the TV and do nothing but absorb current dramas all night long (we're too busy catching up on The West Wing; just started Season 6). So, we've yet to see The Handmaid's Tale or The Americans, but we do feel quite comfortable saying that the best current drama we watched in the past year was Netflix's Mindhunter.
Somehow, the Emmys nominated seven dramas and this one did not make the cut. Cannot believe that. What else did we hate about yesterday's nominations?
—Mindhunter lead Jonathan Groff not nominated for Best Actor, Drama Series.
—Mindhunter's Holt McCallany not nominated for Best Supporting Actor, Drama Series.
–Neither Martin Starr or Zach Woods of Silicon Valley nominated for Best Supporting Actor, Comedy Series. They're brilliant.
–Leslie Jones,  who thinks funny is JUST SHOUTING, nominated for Best Supporting Actress, Comedy Series.
What We Did Like:
—Matt Smith nominated for Best Supporting Actor, Drama Series, for The Crown. He was fantastic this year. The boarding school episode was the best episode The Crown has done yet, and Smith was all over it.
—Silicon Valley nominated for Best Comedy Series. It's so funny and subversive. Mike Judge is not properly appreciated in his time.
—Larry David nominated for Best Actor in a Comedy Series for Curb. The war reenactment episode was the funniest half hour we watched all year. And the season itself was way stronger than one might have expected ("the accidental text on purpose") after such a long hiatus.
And we already know that This Is Us will win too many awards and there's nothing we can do to prevent it. We just hope that if anyone from that saccharine show has to win, it's Milo.
Reserves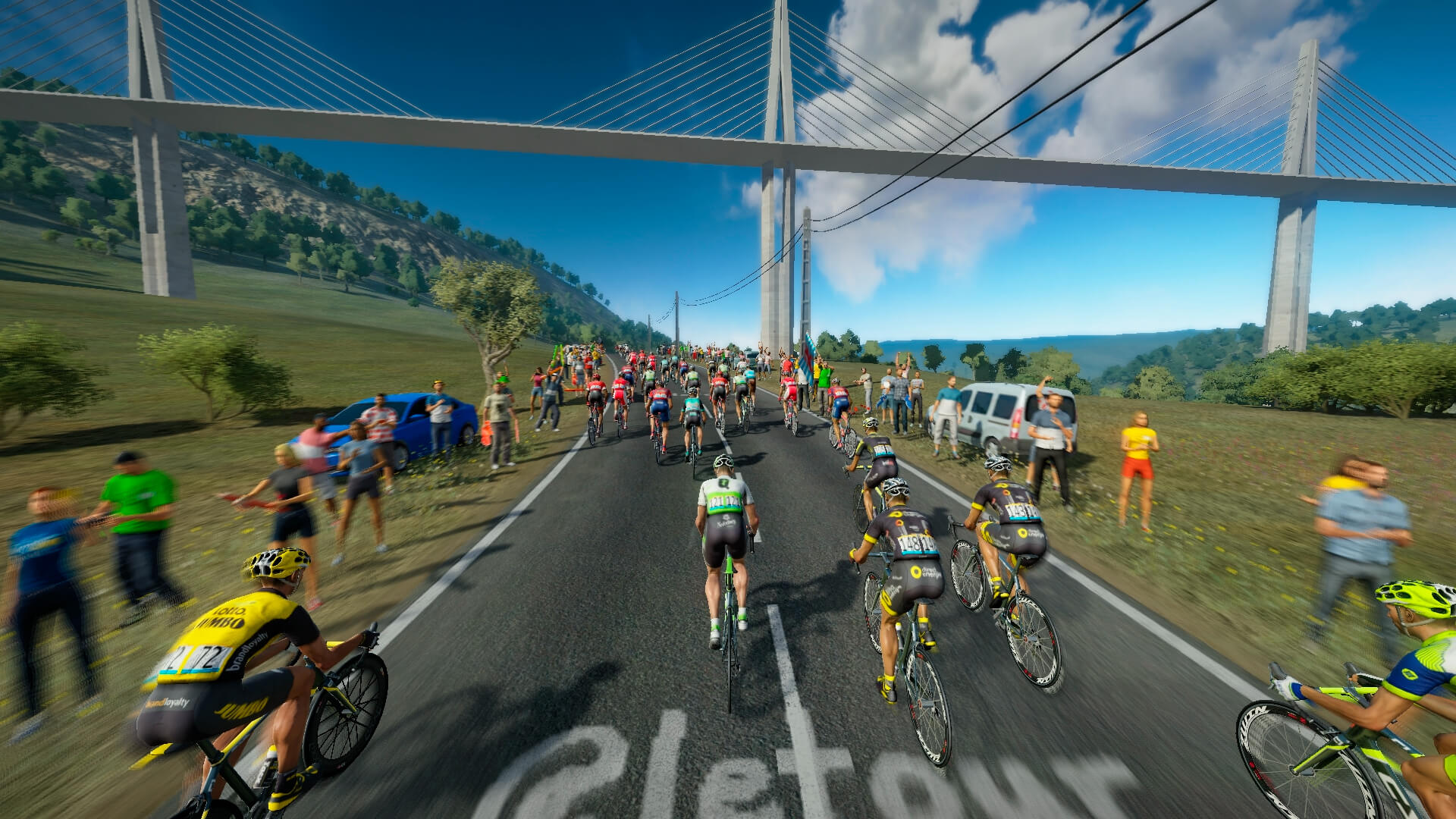 After yesterday's exhaustive and informed post in the "comments," we're just going to cede all Tour De France coverage to Susie B. Keep 'em coming, Suze. If you love sports that are effortlessly telegenic and unapologetically corrupt, then the TDF is the sport for you. And Susie B. is our international (based in DelMarVa) correspondent.*
*Susie B., please contact payroll about sending us an invoice. You can reach them at YouWillNeverGetAReplyFromUsFreelancer@mediumhappy.com.gov.org.edu
Music 101
Better Be Good To Me
Already in her mid-forties, Tina Turner had a career renaissance in the mid-Eighties due to two factors: 1) MTV and 2) her wonderful appearance as Aunty Entity, the ruler of Bartertown, in Mad Max: Beyond Thunderdome. And we're sure it's just a coincidence that MMA and cage matches took off just a few years after "Two men enter, one man leaves." Turner's 1984 album Private Dancer spawned seven singles: this is our favorite.
Remote Patrol
The Shawshank Redemption
8 p.m. AMC
You've probably already seen it, but so what? It's a unique (no females) film and one of the staff's all-time favorites. The theme of never losing hope from a man serving a life sentence. Get busy living or get busy dying. Who can't understand that?