https://mediumhappy.com/?p=7680
by John Walters
Tweet du Jour
Fox & Friends had Daily Caller editor @VAKruta on to discuss the fear she felt attending @Ocasio2018 rally.

"They talk about things everybody wants, especially if you're a parent. They talk about education for your kids, health care… it was really uncomfortable." #BeyondParody pic.twitter.com/BULE0KFuPJ

— Aaron Rupar (@atrupar) July 24, 2018

We'd maybe be down with your "How they gonna pay for it?" act, Victoria, were it not for the fact that tax cuts are increasing the federal deficit to never-before-seen levels AND the president just announced record-level subsidies for farmers…
Starting Five
First The Tryst, Then The Tapes
Last night Michael Cohen, prodded by his new attorney, Lanny Davis (former White House counsel), released one of his possible 12 tapes that he secretly recorded while conferring with his then client, Donald Trump. The tape captures a moment in which the two men were discussing setting up a company for "our friend, David" (Trump) in relation to paying off a person (Karen McDougal), as hush money so that she would not disclose news about their one-year affair.
What kind of a lawyer would tape a client? So sad! Is this a first, never heard of it before? Why was the tape so abruptly terminated (cut) while I was presumably saying positive things? I hear there are other clients and many reporters that are taped – can this be so? Too bad!

— Donald J. Trump (@realDonaldTrump) July 25, 2018

(Read: No denial)
So that was money well spent, eh? According to Davis, Cohen, Mr. Trump's fixer, is turning over a new leaf (and this recording), because he is "on a new path — it's a reset button to tell the truth and to let the chips fall where they may."
2. Pirate Booty
While no one outside of western Pennsylvania was paying attention, the Pittsburgh Pirates have reeled off 11 straight wins and are now (53-49) back in the conversation for the National League wildcard (4 1/2 games back of the Brew Crew and 3 back of the Braves).
How? It's been a bizarre ride. After finishing a series against the Nats with a W, the PPs hosted the Brewers for a FIVE-GAME series (we assume there was a makeup game or two in there), and have since won five straight, on the road, against Ohio-based clubs. They have one more at Cleveland tonight and then host the Mets for a four-game series. In other words, this streak might just stretch to 16 in a row if they can beat the Tribe tonight.
Corey Dickerson leads the Bucs in batting average (.318) and Jameson Taillon in ERA, even though it's a frothy 3.80. And did we just a hear a cheer for small-market baseball?
P.S. This is Clint Hurdle's eighth season as Pirate manager. It's nice to be under the radar sometimes.
3. Football Fatality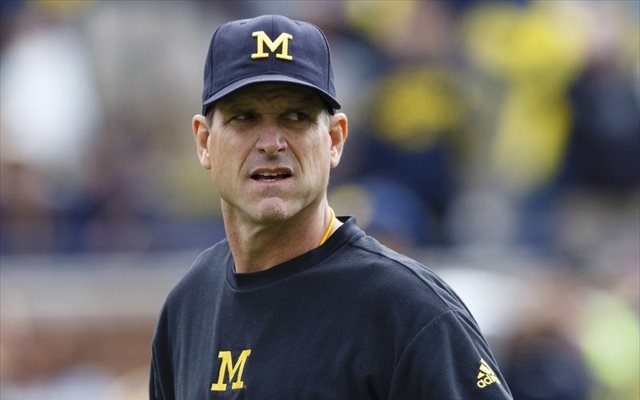 Just one day after Jim Harbaugh, Michigan coach, said, "I think football is the last bastion of hope for toughness in America in men," Darius Minor, a freshman on the University of Maine, collapsed and died during a "light" workout with his teammates. Good luck on getting the details on that light workout.
More than 10,000 young men play college football each year and the odds are that a couple will collapse under conditions of extreme heat and hard cardio conditioning. And the truth is most schools have TWO such workouts daily, one early in the morning (to keep them out of trouble) and one just before dinner. Someone's gonna pay.
4. Aye, Yay, Yay, Karlie*
*The judges will also accept "Kloss Dismissed"
Model Karlie Kloss, super-bestie of pop star Taylor Swift, has gotten engaged to Joshua Kushner, brother of Jared Kushner.
5. 76 Trombones Ducklings
A photographer on Minnesota's Lake Bemidji discovered (and counted) 76 ducklings trailing one mama duck. What's up with that? They're not all hers. She's kind of like that grandmother who takes care of other people's kids while the other hens go out to work, is what we gleaned from this story.
Music 101
In-A-Gadda-Da-Vida
This 1968 proto-hard rock tune from Iron Butterfly was written by vocalist/organist Doug Ingle after consuming an entire gallon of Red Mountain wine. When he played the song for drummer Ron Bushy, who wrote down the lyrics for him, he was slurring his words so much that "In the garden of Eden" became "In a gadda de vida." It clocks in at longer than 17 minutes.
Remote Patrol
Comedians In Cars: Alec Baldwin
Netflix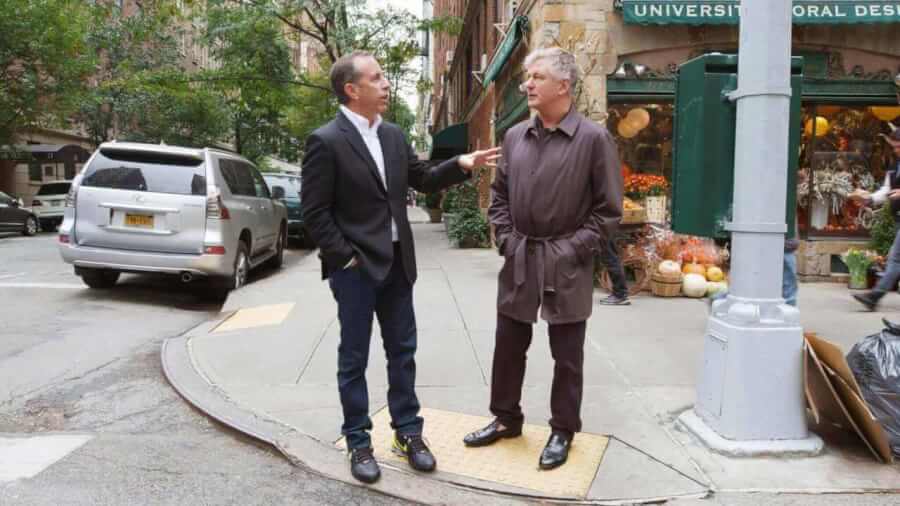 It's funny: Alec Baldwin has never done stand-up, but he's far and away the most entertaining guest Jerry Seinfeld ever books (this is his second appearance). The two Massapequa, Long Island, natives return to their ancestral roots, with a stopover at Jones Beach. Stick around for Baldwin's extended riff on playing a homosexual man in a play.