https://mediumhappy.com/?p=7722
by John Walters
Tweet du Jour
Now this is how to start SportsCenter! pic.twitter.com/ZAboNNcNsU

— Adam Schefter (@AdamSchefter) August 22, 2018
The only thing that would improve this is if we learned that was Karl Ravech's suit…
Starting Five
Guilty
Former presidential campaign chairman Paul Manafort is found guilty on eight counts of tax fraud. Former presidential lawyer Michael Cohen pleads guilty to five charges and tells the court that he was directed to make two payments in the hundreds of thousands of dollars "at the direction of the candidate."
Donald Trump steps off Air Force One in West Virginia and in less than a minute of speaking says, "There was no collusion" four times, and also adds, "Believe me." Just a few months earlier, while on that plane, he denied everything that Cohen would later admit.
I'm beginning to think these were not the Best People

— Alexandra Petri (@petridishes) August 22, 2018

What are the implications? Try here for Paul Manafort and here for Michael Cohen.
What's next? This is just getting started.
2. Mollie Tibbets' Body Found
Iowa student Mollie Tibbets went out for a run on July 18 and never returned. Yesterday, with the help of a neighbor's home surveillance camera, police tracked down the man who abducted and allegedly killed her: 24 year-old Christhian Rivera, who is an undocumented immigrant from Mexico (so expect to hear Mollie's name invoked often at Trump rallies from here on out).
It was two summers ago in New York when a young woman, Karina Vetrano, went for a jog in Queens and met a similar, grisly fate. Why do men have to suck at life so badly? I dunno.
3. Yemen Is Shameful
We follow Walker Bragman, a journalist, on Twitter and in the past few weeks he has made it his personal crusade to admonish all media for talking endlessly about Trump while ignoring the tragedy that is Yemen.
We dig Walker's beef, but for almost all of us Yemen might as well be another planet. You don't know anyone from Yemen, you've never been to Yemen, you're never going to Yemen (certainly not now). And, you know, Walker, you could always travel to Yemen and cover this story yourself.
And yet, he definitely makes some cogent points. For example, last weekend 40 children on a bus were killed during an air strike by Saudi forces. What makes it particularly shameful is that the Saudis were using U.S.-made bombs.
4. Usain Down Under
Had you heard? The world's fastest man, like, ever, Usain Bolt, has migrated to Australia to embark on a professional soccer career. The eight-time Olympic gold medalist is training with the Central Coast Mariners, a team that is located just a few miles up the coast from Sydney. Some lucky U.S. sports writer will be dispatched to Sydney ("OOOH, OOOH, Mr. Kotter! Pick me! Pick me!") to chronicle Bolt's avocational vacation.
5. Long Shot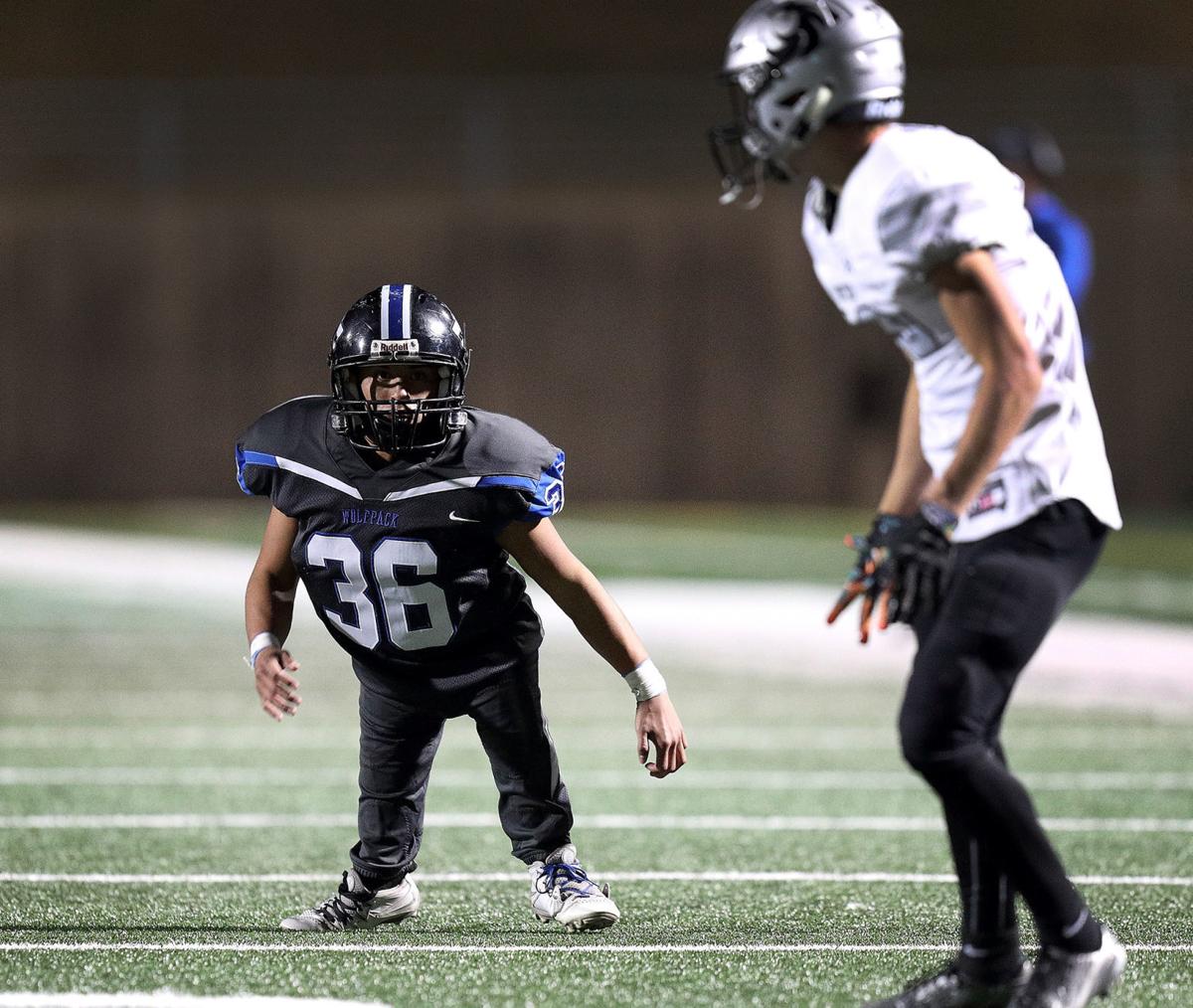 That's Ricardo Benitez, who stands 4'2″ and was born without femurs. He's attempting to make Baylor's football team as a walk-on. We don't see any down side for coach Matt Ruhle to keep him on the roster, for no greater reason that with all the miscreantism associated with Baylor football the past few seasons during the Art Briles era, what's wrong with a little inspirational message in the form of Benitez?
If Rudy was a hit, imagine how popular Ricardo may be (though it may be difficult to find an actor to play the role). This will almost certainly be Tom Rinaldi's first feature on the first College GameDay. Here's a tip for Tom: Your kicker can be that the last walk-on in Texas you read about wound up winning the Heisman Trophy in 2017.
Music 101
Sister Christian
You're motoring/What's your price for flight….In the summer of '84, the best reason to own a lighter was so you could wave it during this song at a Night Ranger show. The band's biggest hit, sung by its drummer (who'd written it for his sister), it would peak at number five on the charts. A dozen years later, the Canadian band's power ballad would provide a meaningful backdrop during a highly tense scene in Boogie Nights that featured Mark Wahlberg, Thomsas Jane and Alfred Molina.
Remote Patrol
The Herbies: Preseason Special 
8 p.m. ESPN
Everyone's favorite college football toe-head (this side of Brock Huard), Kirk Herbstreit, does his John Madden thing at the student-athlete level. Expect to hear the name Bryce Love a bit. Good news, Irish fans: There's not a single Notre Dame mention on the lists. This augurs well, believe it or not.