https://mediumhappy.com/?p=7767
by John Walters
Tweet Me Right
Judge Kavanaugh's 1982 calendar, submitted to Senate Judiciary Committee pic.twitter.com/VxzMQvgxNE

— Jake Tapper (@jaketapper) September 26, 2018

Willingly saw Grease 2. Disqualifying.
Starting Five
Comic-con Man
Comic Strip Live. Stand Up New York. Gotham Comedy Club. Dangerfield's. And now, the U.N. General Assembly joins the list of New York's hottest hottest comedy clubs. We hear there was a two-nuke minimum for Donald Trump's set Tuesday morning, which featured this killer riff early on:
"In less than two years, my administration has accomplished more than almost any administration in the history of our country…."
(Laughter)
"So true…"
How many times has Trump warned of previous presidents, "The world is laughing at us?" Yesterday, for the first time, he was correct.
Notice how he included "almost."
Trump will be opening for Dane Cook next week at Penguin's Comedy Club in Cedar Rapids…
2. Bryant's Song
Two years ago Kelly Bryant was the understudy to Deshaun Watson as the latter led Clemson to the national championship. Last year he himself led the Tigers to a national semifinal loss to eventual champs Alabama. Two days ago Bryant learned that he'd lost his job to true freshman Trevor Lawrence.
Give Dabo Swinney some credit here. The demotion came after Clemson's fourth game but before its fifth, which means that if Bryant, who started the Tigers' first four games, does not take another snap this season he will not forfeit a year of eligibility. And because he'd be a graduate transfer, he could play in 2019 without sitting out a season.
Swinney gave Bryant Monday off, and then on Tuesday the senior was a no-show at practice.
Bryant's headed out, the question is where. We'll see how this affects the Tiger team mojo. And if for any reason Lawrence goes down, then what?
3.  Nailed It
We're not in the habit of posting cute cat or kid videos, but this cherub performing The Star-Spangled Banner before an L.A. Galaxy contest last weekend nailed it. That's seven year-old Malea Emma Tjandrawidjaja of Los Angeles, who won a local contest for the right to have that platform.
(Stick around for "Joe, your order's ready, Joe"; Did Miley Cyrus ever have to put up with that?)
If you haven't seen this yet, stick around to the end for the 3'9″ second-grader's post-vocals  gesture. By the way, she's been singing since age one, stole the show in a production of Annie at the Hollywood Bowl this summer, has covered Radiohead, and dreams of a duet with Christina Aguilera. We see this happening. And if the NFL hasn't booked her for the Super Bowl yet, they're idiots.
4. The Cosby Show
America's Dad of the 1980s is going away for three to 10 years to jail and, yes, good riddance, Bill Cosby. Serial predator and rapist over the course of decades. And now just a sad old man. At least, from what we know about institutional living, they probably do serve lots of Jell-o pudding. So there's that.
5. Can We Reset A Course For Adventure?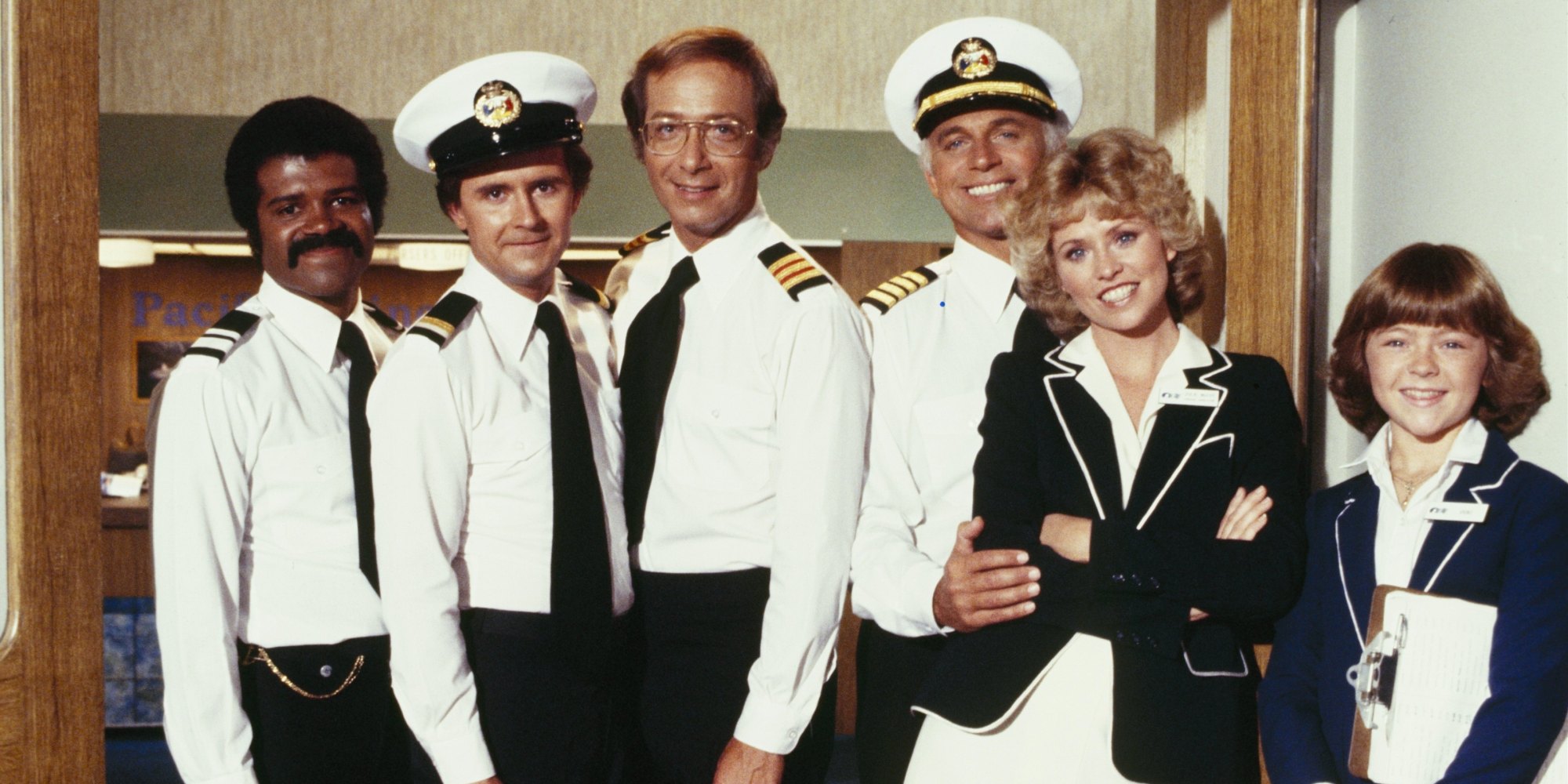 Murphy Brown is returning (yawn). So are reboots of Magnum, P.I. (there's only one Tom Selleck) and The Rookie (I guess Castle really did want to join the force). Here inside the MH offices, which are exactly like The Ringer offices minuses the cool hipsters debating the finer points of Game Of Thrones and/or if they've yet been sexually harassed by Cousin Sal, we have a simple request and/or idea:
Bring back The Love Boat.
This makes too much sense. The reason the show worked then, and will now, is because it's escapist romantic fare that also is the greatest landing zone for past-the-expiration date  Hollywood talent to get a gig. How much fun would it be to watch Charlie Sheen wooing Tiffani Amber-Thiesen? Or a love triangle featuring David Schwimmer, Scott Wolf and Pamela Anderson?
Besides, cruise ships are so much more pimped out these days. Sure, you'd have to bring in a new cast of ship's crew, but that's fine. Keep the Jack Jones theme song. It's perfect. America would watch. We'd watch.
Make it happen. The Love Boat soon should be making another run…
Music 101
My Eyes Adored You
The perfect song for today's confirmation hearings: My eyes adored you/Though I never laid a hand on you…. That's Frankie Valli, the original Jersey Boy (another Frankie might contest that), on the mic. The song was written for he and his band, The Four Seasons, but Motown refused to release it. Valli bought the recording himself for $4,000. Then Capital and Atlantic Records both refused to release it (It's not as if this was a group nobody'd heard of). Finally, a label called Private Stock Records agreed to release it (you couldn't just put your song on iTunes back then), but only if it was released as a Franki Valli solo. So that's what they did…
…and in March of 1975, the tune rocketed to No. 1 on the Billboard charts.
The lesson? F*ck the experts. What do they know?
Remote Patrol
OOPS! THIS IS TOMORROW. NOW YOU CAN'T SAY WE DIDN'T WARN YOU
The Amazing Adventures of Kavanaugh and Ford
10 a.m.-ish CNN Fox News MSNBC etc.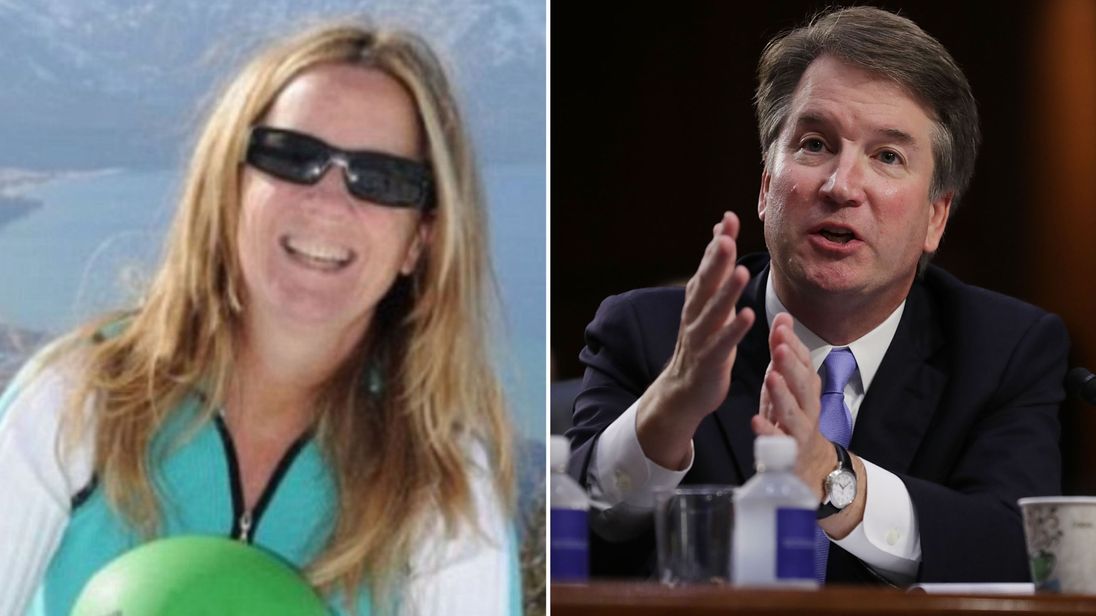 Watch a Maricopa County prosecutor, a female doing the job of a bunch of old male senators, put Dr. Christine Blasey Ford through their grope-a-dope strategy.