https://mediumhappy.com/?p=7854
by John Walters
Tweet Me Right
This….
De'Aaron Fox after-burners pic.twitter.com/v8wZgc3RHB

— Rob Perez (@WorldWideWob) November 22, 2018

…followed by this:
(Thanks to Evan Solon for this).
Starting Five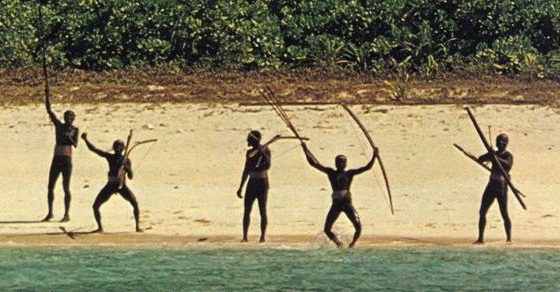 No Man Is An Island
To wake up on Thanksgiving to learn that an American attempted to come ashore in a strange land and bring Christianity to the land's indigenous people, only to be shot dead by arrows on the beach, well, how's that for irony?
John Allen Chau was a young American missionary who was determined to bring the gospel to the tribespeople of remote North Sentinel Island, which rests in the Bay of Bengal betwixt Thailand and India. Even officials never bother this primitive tribe of it is guessed about 250 peopl, who have resisted the outside world for thousands of years. We hope they are able to continue to do so.
To each their own.
2. Big In Japan (and Spokane)
Before No. 3 Gonzaga met No. 1 Duke in the final of the Maui Invitational Wednesday (tip off, 11 a.m. local), the Blue Devils' Zion Williamson was by far the most hyped player in college hoops. Jay Bilas said that Zion's fellow frosh teammate, R.J. Barrett, was the best player on Duke's team.
But then the game began and the Zags jumped to a 16-point lead before holding on to win, 89-87, and it was obvious that their 6'8″ forward, Rui Hachimura of Japan, was the game's most skilled player. The hoops ninja had team highs in points (20) and rebounds (7) in leading Gonzaga (6-0) to the upset victory.
Speaking on NBA Countdown immediately after the game, Paul Pierce said, "Hachimura's at top five pick in next year's draft…I hadn't seen him play before today, or heard of him." You can't get much more ESPN than that.
3.  Bear Market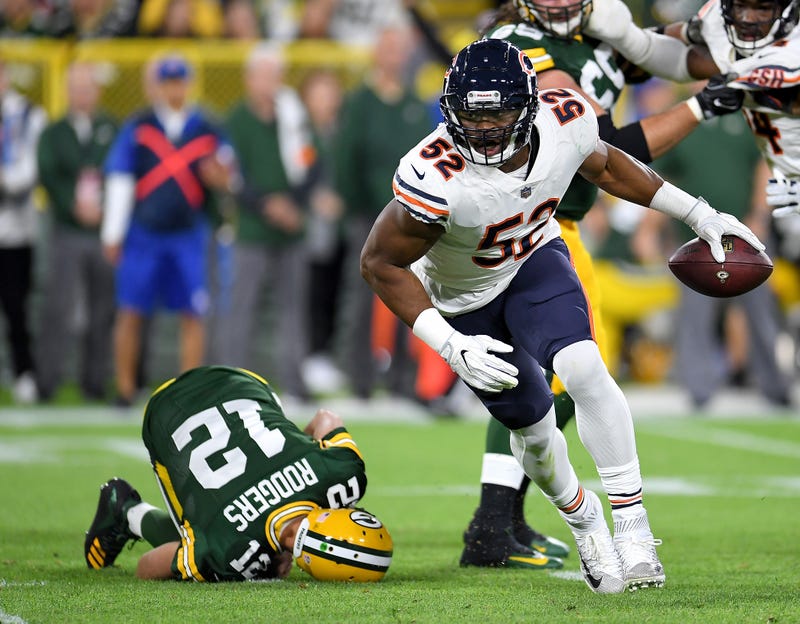 As the stock market plunges, favoring the bears, the Bears of Chicago are also enjoying a renaissance. Remember the season-opener in Lambeau when Chicago choked on a 20-3 fourth-quarter lead and lost 24-23 to the Packers? Since then, including yesterday's Turkey Trot in Detroit, Da Bears are 8-2: a 3-point loss at Miami and a 7-point defeat at Soldier Field to the Pats.
Not unlike Jon Snow, they are the king of the (NFC) North and, with the addition of Khalil Mack, also have the stingiest defense in the NFC.
4. The Daily Kerfuffle: Dolce & Gabbana
Some in China have gotten their kimonos in a bunch over this Dolce & Gabbbana ad, which is actually clever. It shows Chinese people attempting to eat Italian food with chopsticks, and since D&G is an Italian company, the metaphor is apt. It's not racism to point out cultural or ethnic differences. It's racism to discriminate because of them. Geez. How does one say, "Lighten up" in Mandarin? In Szechuan?
5. We've Seen Stranger Things
In Bournemouth, England, an Upside Down House is a tourist attraction. Not sure why the world needs one of these, but then again not sure why the world needs xylophones, either. In other words, as long as someone finds it entertaining.
It appears the main appeal of the Upside Down House is that you can walk inside, where all of the furniture is also upside down, and post photos such as the one above to Instagram.
Reserves
We were watching The Kominsky Method (highly recommend) on Netflix. In the final episode Norman (Alan Arkin) tells this hilarious anecdote about drummer Buddy Rich, whom we know little (i.e. nothing) about. So we searched a little and found this incredible clip from The Mike Douglas Show. Notice: In the first segment, when asked to talk about himself, Rich is flippant and smart-alecky. Then his drumming, which we're not experts on the art, but seems mighty skilled to us. THEN, finally, the second segment where Rich goes off unabashedly on country music. Imagine this happening today in the world of viral video. Remember, kids, back then you might say it but unless anyone watched it when it aired, it would never have the same viral effect simply from a newspaper running a story about it.
If you want to skip directly to Buddy dissing country music, go to 9:45.
One more thing to notice here, from the Sexist Seventies: Barbara Feldon injects an insightful and non-controversial thought (she's being the polite lady at the dinner party), and she's pretty much ignored.
Music 101
I Can't Explain
The Who were the original Mods. This song was written in 1964 by an 18 year-old Pete Townshend, who locked himself in his room and listened to albums by Bob Dylan, The Kinks and John Lee Hooker among others after he was told his fledgling band needed some original tunes. This was the band's first singles and Townshend himself says he was mostly channeling The Kinks' "You Really Got Me" with it.
Remote Patrol
No. 6 Oklahoma at No. 13 West Virginia
8 p.m. ABC
No. 16 Washington at No. 8 Washington State
8:30 p.m. Fox
Do any of these four schools have a chance of cracking the Top 4? Yes, remotely, but the offenses of all but U-Dub are so much fun to watch that it really doesn't matter much? The Huskies have won eight of the past nine Apple Cups, but if Washington State wants to retain any chance of achieving something greater than the Rose Bowl (not small potatoes, we know) this season, the Minshew Mustache must prevail.