https://mediumhappy.com/?p=7856
by John Walters
Tweet Me Right
Ruined their entire play 😤

(via @thecheckdown) pic.twitter.com/VwPtYRJ3O3

— Bleacher Report (@BleacherReport) November 26, 2018

That's one way to defend this play.
Starting Five
1. Make A Run For The Border
Oh, sure, when it was nothing more than a Taco Bell tagline, you thought it was cute and clever. Now migrants are storming the gates and border patrol are showering them with tear gas and pelting them with rubber bullets and suddenly it's a thing. Maybe it's just all guerrilla marketing for the release of Roma next month. We dunno.
We don't pretend to have a solution, but we'll fall back on our "So Crazy It Just May Work" idea of invading Mexico. This comes directly from the "Don't Raise The Bridge, Lower The River" school of thought. Got a problem with folks crossing the border? Then move the border. If Mexico complains, dare them to come at us and/or tell them, "Then you take care of it before it gets to our fence."
Install a few In-N-Out Burgers and Texas Roadhouse outlets along the way, maybe a Holiday Inn Express, and problem solved. We've been to Mexico. It has sun and beautiful weather. It's just that there's no place to stop after four hours in the car to get a decent meal or a place to stay. Fix that, problem solved.
2. Renege Tour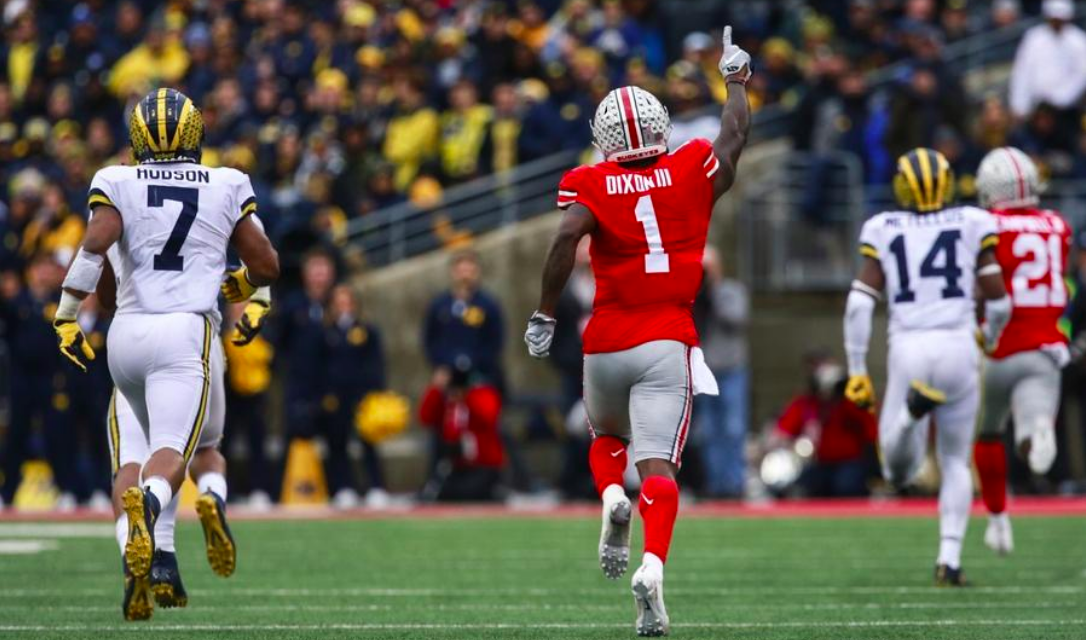 Saturday morning in Columbus: Michigan players clad in "Revenge Tour" gear, Wolverine alum Desmond Howard failing to understand why his Maize and Blue were ranked behind the Fighting Irish (perhaps because Notre Dame had beaten them, had a better record, and had played a more difficult schedule), and much ado about That Team Up North having the nastiest defense in all the land.
Saturday, 4 p.m.: Michigan walks off the field having just allowed 62 points, the most points ever scored against them in a non-overtime contest, and this from a program that has been around since 1879.
No, you shut up.
3. Climate Change ———>>>>>> Primate Change
More bad news! It is 2018, after all.
In what surviving historians will record from another planet in future centuries as a telling maneuver, the U.S. government released a most dire report about climate change on the Friday after Thanksgiving, hoping the fewest possible people would read it. The information in the report is backed by 13 federal agencies and guarantees that extreme heat is outnumbering extreme cold three days to one, that coastal cities are in peril due to rising seas, and that the Knicks will continue to suck at least until Manhattan is under water.
Basically, we're headed directly into a Jake Gyllenhaal film in which either Morgan Freeman or Bill Pullman is the president. You gotta laugh so you don't cry. The only thought that comforts us is that we, homo sapiens, will go extinct far before our planet dies. It'll just lie dormant for a few millennia and then a few cockroaches will mutate and the entire process will start over again. That's life/That's what people say/You're flying high in April/Then you're staring down Doomsday…
4. Killing Jesus
They killed off Jesus on The Walking Dead last night. No, not our Lord Savior but rather the Last Suppery-looking dude who introduced Rick and the gang to the Saviors a few seasons back.
Now, before you hit us with, "You're still watching The Walking Dead?", it was literally the first episode we've sat down for in more than a year, and the payoff was worth it. Seems there's a new gang, The Whisperers, who hide out dressed as zombies (masks and all) and intermingle with them. One of them was able to get close to Jesus during a melee and suddenly flashed moves with a sword no one had ever seen.
The added value to the viewer: now we all know how they put those zombie masks on (they're laced up at the back of your head).
5. The Battle of 74-72
The wackiest college football game of the season, one that went 7 overtimes (tied for the longest in FBS history) and featured 146 points (THE MOST in FBS history) took place between LSU and Texas A&M in College Station. Besides the above, it featured:
–a game-clinching interception that was overturned because quarterback Kellen Mond's knee appeared to brush the turf after the snap, meaning he was down.
–a game-tying TD pass on a play that began with :01 remaining (some thought that final tick was a gift to the home team).
–a fourth-OT targeting call.
–the unforeseen brilliance of A&M wideout Kendrick Rogers (three TD or 2-point conversion catches in OT, his only three grabs of the game, including the game-ending catch).
–Coach O windsprints
–A ref signaling unsportsmanlike conduct by tossing his hat, because he'd already tossed his flag to signal PI.
–A post-game brawl in involving A&M coach Jimbo Fisher's nephew and LSU assistant Steve Kragthorpe, who suffers from Parkinson's and was literally struck in his pacemaker.
Are you not entertained?
Music 101
Rocky Raccoon
Last Thursday marked the 50th anniversary of the release of The Beatles, better known as "The White Album." Among the manifold oddities of this double album are these: there are no graphics or text on it other than the band's name embossed on the cover, as this was a deliberate display of contrast from their previous studio album, Sgt. Pepper's Lonely Hearts Club Band; the album was released five years to the day after the JFK assassination while including a song titled "Happiness Is A Warm Gun" (you'd pay for that one, John); and there were no singles from this 30-song effort, although during the same sessions the band recorded a song titled "Hey Jude" and released it as a single ("Hey Jude," which many people consider at worst a Top 5 Beatles track, was never released on an original studio album); there's actually a song on this album titled "Everybody's Got Something To Hide Except Me and My Monkey," which offers definitive proof that the band was doing mind-altering drugs.
Warning: Avoid people who tell you they hate the Beatles or that they are overrated; they're the anti-vaxxers of music.
Remote Patrol
Elf 
9 p.m. AMC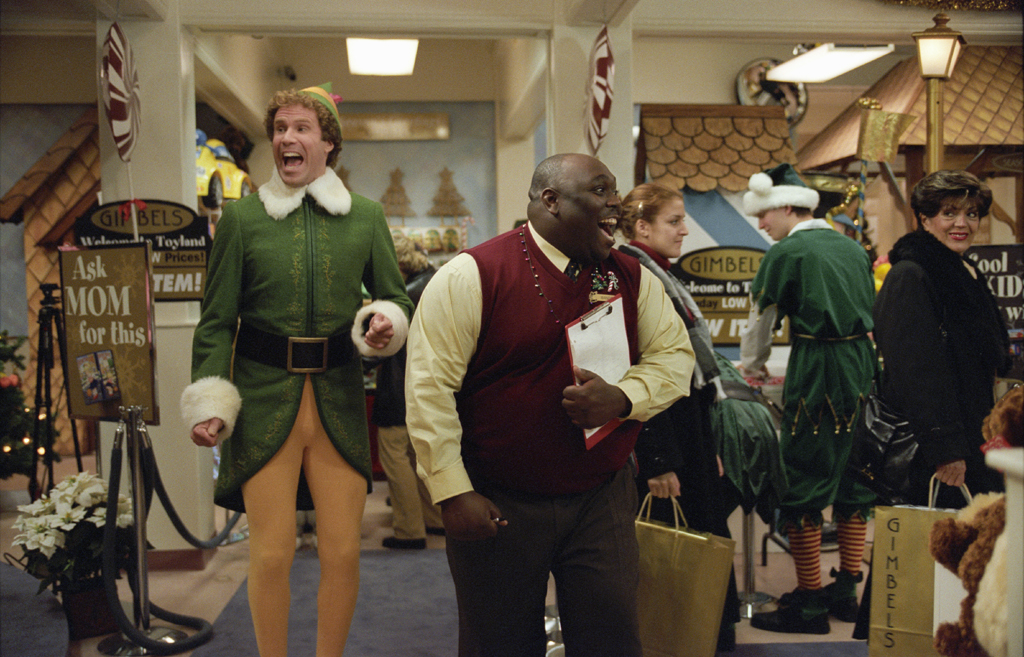 We've never seen this. People seem to love it. If we're not out at da club, maybe we'll tune in.