https://mediumhappy.com/?p=7880
by John Walters
Tweet Me Right
There are certain videos I periodically rewatch because they are so good. Jerry Seinfeld going off on Larry King for asking if "Seinfeld" got cancelled is one of them. pic.twitter.com/joZ2iF2ahj

— Jimmy Traina (@JimmyTraina) December 13, 2018

We agree with Jimmy here (whom we once served sides to as he dined at Del Frisco's but he has no idea who we are so how would he have known?). But yeah, this was a moment that if you watched it live, as we did, you just had to say, "Wow."
Starting Five
M.C. Hammered
Three years. Donald Trump's former personal lawyer Michael Cohen was sentenced yesterday to three years in prison. It's still technically autumn and the Long Island lawyer has become Trump's latest fall guy.
Cohen, 52, was sentenced for what the judge called "a veritable smorgasbord" of crimes, the highest profile of which were paying off Stormy Daniels and Karen McDougal, at the direction of his boss, so that their stories of committing adultery with said boss would not become news during the 2016 presidential election.
What had happened was https://t.co/StzxZEGOkl

— Carter Bays (@CarterBays) December 13, 2018

Remember, Cohen copped to doing all of this. Trump, despite photo evidence of him with both women, continues to insist the payments were merely private transactions.
What does it all mean? Yesterday, the courts and justice and the ideals of the Founding Fathers prevailed. For at least one day during the toxic Trump term, truth was truth.
2. Surviving A Survivalist
The hype is real. We finished Educated, Tara Westover's (above) memoir of growing up the youngest child of a survivalist, junkyard-owning father and an herbalist-midwife mother on the side of a mountain in southern Idaho, in little more than one day. It's made every "Best Books of 2018" list you can find, and now we understand why.
Westover's upbringing excluded school and traditional medicine and she did not have a birth certificate until she was nine. She's pretty certain her birthday is in the last week of September. With a bipolar, fundamentalist father and a sociopathic sadistic older brother, it's a minor miracle Westover ever got herself off Buck's Peak and into an ACT testing site.
When Westover enrolled at Brigham Young University, she thought Europe was a country and had never heard of Martin Luther King, Jr. Early in her freshman year she raised her hand in a Western Civ lecture because she did not understand a word in a photo caption. The word was "Holocaust."
But Westover is every bit the survivor that her survivalist pop is. Within 10 years of walking into BYU, she had earned a doctorate in history from Cambridge and spent a year doing a fellowship at Harvard. There's a lot more going on here, including the bizarre fate of her parents. This is part Dickensian novel, part Running With Scissors, part Under The Banner of Heaven.
Westover's story has a universal theme: At what point does loyalty to family compel us to betray ourselves? And do some of us simply choose the former because it's less harrowing?
3. Raptor Rapture
On the second night of a back-to-back, minus the best player on their team (the best in the Eastern Conference), the Toronto Raptors strutted into Oracle Arena and bitch-slapped the defending champion Golden State Warriors for 48 minutes. This less than two weeks after Toronto had beaten the Dubs in overtime at home.
The 113-93 final score was a stunner, as was the fact that Stephen Curry was held to 10 points.
This is a power move.
Never gamble. https://t.co/dPjBP7BEiV

— Richard Deitsch (@richarddeitsch) December 13, 2018

It's also why Toronto resident Richard Deitsch tweeted, "Never gamble."
4. Your Masciarelli Is Running
The latest female teen running prodigy to capture the fascination of MH's editorial staff? Sydney Masciarelli of Marianapolis Prep in rural Connecticut (tucked far in the northeastern corner of the state where it meets with Massachusetts and Rhode Island). The 15 year-old sophomore, in her FIRST SEASON of competitive running, just won the Foot Locker National Championships in San Diego (above), which annually pits the best prep middle-distance runners against one another.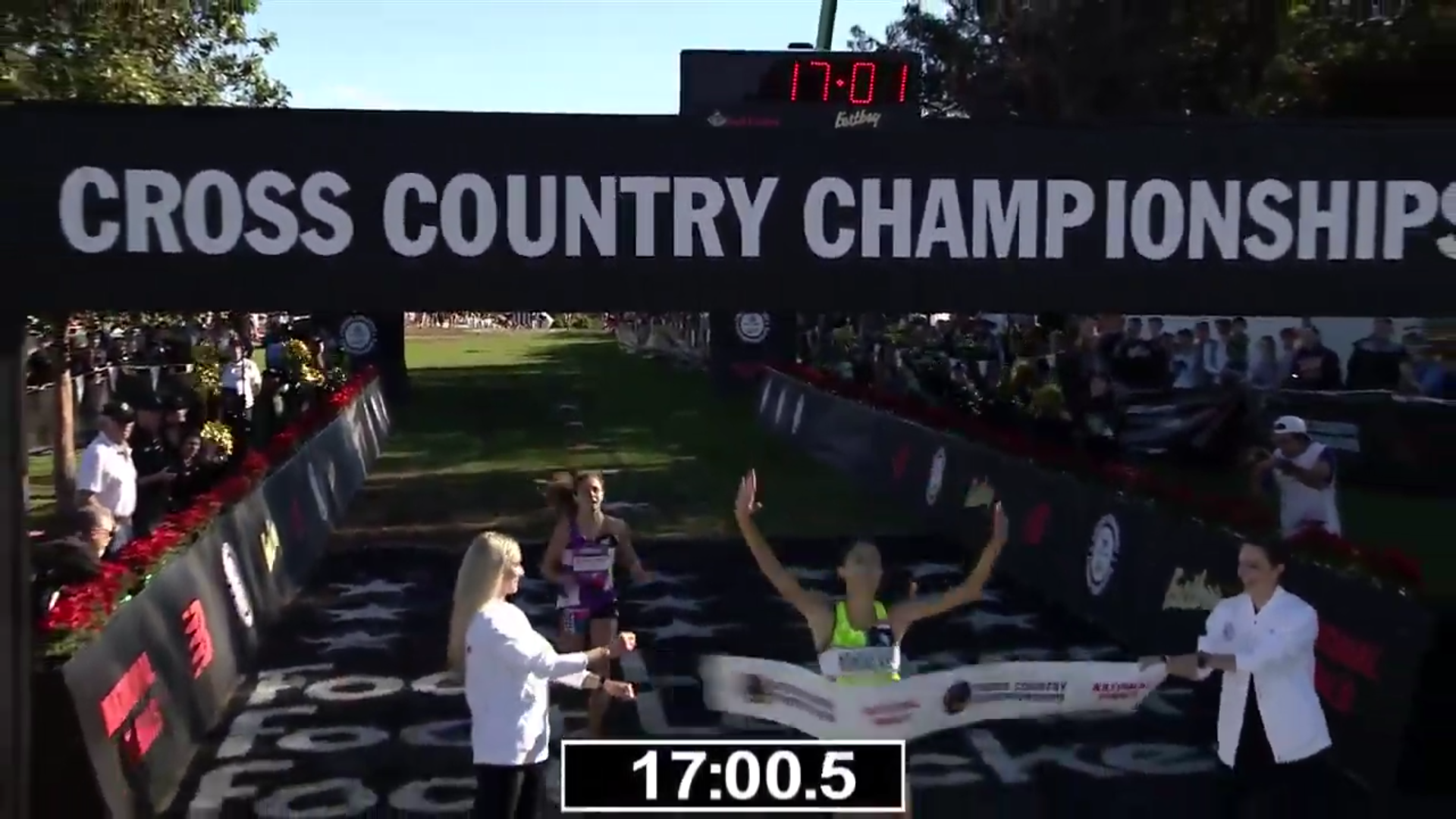 The 5'10" Masciarelli was more renowned as a hoops phenom  (and is playing in the shadow of Geno and the Huskies) but now she is following in the grand tradition of MH faves Mary Cain, Allie Ostrander and Katelyn Tuohy. To our knowledge Masciarelli and Tuohy have yet to meet in a race, but that should hopefully happen soon.
At Foot Locker, Masciarelli outdistanced well-known Katelyn Hart by 7/10ths of a second, recording the fastest time (17:00.3) since 2010 in an epic finish.
5. Black Hole Suns?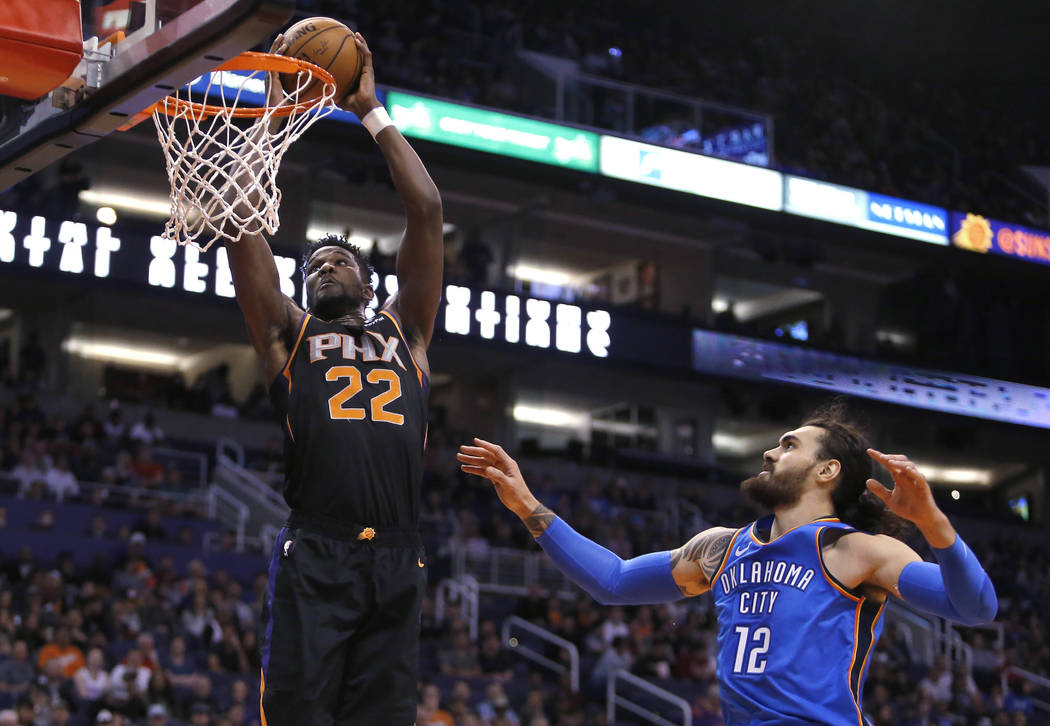 Robert Sarver, the only sports owner who could make Arizonans long for the days of Bill Bidwill, yesterday threatened that he might move the franchise, born in the desert 50 years ago, to either Las Vegas or Seattle. Do it, Robert. Go ahead. You were born and raised in Arizona. Move the Suns. Just know you can never come back here without being treated as if you're Ted Cruz at a Beltway bistro.
Music 101
The Flame
Tearing a page out of Aerosmith's "How To Persevere As An Aging Testosterone-Filled Party Rock Band" playbook, Cheap Trick recorded a highly appealing power ballad about 10 years after their peak and saw it chart at NUMBER ONE in the summer of '88. The band from Rockford, Illinois, did not write the tune (a pair of British songwriters did), but it probably paid for everyone's new home. They would have never played this song at Budokhan, I will tell you that.
Consider the period, though. Summer, '88. Hair Metal was at its peak and Robin Xander and the boys probably felt, Hell, we invented this sh*t. And then Hair Metal bands realized you could RAWK but if you really wanted to do well on the charts and the MTV, also release ONE lovely power ballad ("Every Rose Has Its Thorn," anyone?). So the Dream Police said, Thanks, we'll poach that idea from you. And while you may not want to wear your vintage Cheap Trick concert T-shirt while listening to this, and while Mike Damone may not be thrilled with this concept, this was as successful a power ballad from a hair-metal band as there was.
Remote Patrol
Chargers at Chiefs
8 p.m. Fox
We don't think we've ever watched a Thursday night NFL game not on Thanksgiving, but the last time the Chiefs played a team from L.A. on a week night the contest was pret-tee, pret-tee good. We won't watch, but you may want to.