https://mediumhappy.com/?p=7901
by John Walters
Tweet Me Right
🎶 Don't be fooled by the plaques that we got, I'm still / I'm still Alex from the Bronx 🎶 pic.twitter.com/eO68AGxn2z

— Alexandria Ocasio-Cortez (@Ocasio2018) December 27, 2018
Starting Five
Wow Jones!
What could break the spell of the worst December the stock market has experienced since 1931? Well, the president makes an unannounced flight to a combat zone (his first), Iraq, to visit the troops, which means NO TWEETING, and on the same day the Dow experiences its greatest single-day gain—1,086 points— as well as its greatest percentage gain in nearly 10 years. Coinkydink?
Today, the Dow has already plummeted more than 300 points. If you haven't sold yet, hold steady, blood.
Bowel Games
The Cheez-It Bowl between Cal and TCU featured nine interceptions, including one following at double pass, and just 17 total points. Whereas the First Responders Bowl from Dallas between Boise State and Boston College, sponsored by ServPro, a company whose tag line is "Like It Never Happened," was canceled due to lightning after one quarter.
As a commissioner, official, and ex-rules committee member, I've seen some crazy things on a football field. However, the #CheezeItBowl has jumped the shark with the SID taking a justified sideline interference penalty. Crazy stuff. pic.twitter.com/6tVmozr0Rr

— Will Prewitt (@GAC_Commish) December 27, 2018

Of course, it's not the first time someone from Boston had a planned afternoon event in Dallas end prematurely, buuuuut….. (too soon?).
3. Mine Kampf*
*The judges will also accept "Ash Holes" or "Mine Your Own Business"
Four people, two men and two women, entered an inactive coal mine in West Virginia last month. Then their head lamps went out, panic ensued, and a rescue took place. Now authorities have arrested the four, alleging that they entered the mine with the intent of stealing copper wire (yes, but did they actually complete the process of the catch?). Either way, we're pretty sure there was an Andy Griffith Show episode built around nearly this same premise.
4. Something Afoot, Something Afoul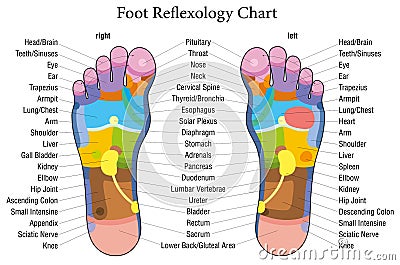 The New York Times tracked down the Queen podiatrist who allegedly diagnosed the future president with bone spurs in exchange for a rent break from his landlord, Fred Trump. Dr. Larry Braunstein, who passed away in 2007, allegedly told his daughters this story for years of how he helped 45 avoid service in Vietnam.
More pearl-clutching to come.
5. Water Hazard
Two older South Korean males drowned in Thailand while playing golf. Seems they were part of a foursome with their wives. The men were driving the forward cart, the women followed. As they were crossing a bridge the women's cart rear ended their spouses', sending all four into the water below. The women were rescued. The husbands, one in his mid-sixties and the other in his mid-seventies, drowned.
That's a stroke penalty.
Music 101
Saturday Night Special
Few tunes scream "SEVENTIES SOUTHERN FRIED ROCK" like this 1975 classic from Lynyrd Skynyrd. Yes, it's an iconic southern band dedicating a song to gun control, as the band notes that this infamous handgun "ain't good for nothin'/but puttin' people six feet in a hole" and "Handguns are made for killin'/They ain't good for nothing else." It's featured in an early scene from the Burt Reynolds film, The Longest Yard. 
Remote Patrol
Sixers at Jazz
10:30 p.m. TNT
We're somewhat intrigued by these two up-and-coming franchises, featuring budding stars under-ager-25 Joel Embiid, Ben Simmons, Donovan Mitchell…and Grayson Allen (!). Chances are we'd be watching The Godfather (I and II) on AMC beginning at 5:30 p.m., but if you want to watch sports ball, go right ahead.