https://mediumhappy.com/?p=8015
by John Walters
Tweet Me Right
You're right, we didn't experience a close game in our 16 v 1 https://t.co/5B9Ta8wQxQ

— UMBC Athletics (@UMBCAthletics) March 20, 2019
Starting Five
Nets And Yahoo
Down 103-78 to start the fourth quarter in Sac-Town, the Brooklyn ("Yo, BROOKLYN!") Nets outscore the Kings 45-18 to win 123-121. D'Angelo Russell leads the charge, scoring 27 fourth-period points (44 for the game) while Rondae Hollis-Jefferson scored the game-winner, a spinning back-to-the-hoop layup, with 0.8 ticks left.
I'm committed to the Nets so I am now required to hate-watch this game, and invest in almost certain heartbreak. I hate sports, sometimes.

— Marcia Herold (@marciaherold) March 20, 2019

It's the fourth 25-points or more fourth-quarter deficit comeback since 1954, the launch of the shot-clock era. If you really wanna savor this, visit Brooklynite Marcia Herold's tweets from last night as the comeback began.
Update: I haven't turned off the Nets game, and now the deficit is 20, which seems surmountable! This is how they get you…

— Marcia Herold (@marciaherold) March 20, 2019
2. Play Ball!
Yes, the Major League Baseball season is underway. The Mariners defeated the Athletics 9-7 last night in the Tokyo Dome in Japan. Ichiro, back in his native land, had two at-bats, walking and flying out. Domingo Santana smacked a grand slam.
The boys of summer actually played an official MLB game in winter. It's the earliest ever start to a baseball season (March 20).
3. Free Silo
How biblical is the flooding in Nebraska? Swollen rivers and late-winter ice chunks made for record floods and devastating losses for the state's farmers. What you may not have heard from the Oval Office is that farms filing for Chapter 12 bankruptcy protection rose by 19% last year across the Midwest, the highest level in a decade. This according to the American Farm Bureau.
And now this late-winter flood is going to be the coup de grace for many a generational family farm in the Cornhusker state. "It's probably over for us, now," Anthony Ruzicka, whose alfalfa and corn fields were filled with giant ice chunks, told The New York Times. "Financially, how do you recover from something like this?"
Torrential rains aren't the fault of the president (although Jerry Falwell, Jr., would probably claim they are if that POTUS were a Kenyan-born Muslim), but a tariff stare down with China that had farmers storing their crops, waiting for a brighter day to sell, is.
4. Bottom-Feeders
Maybe some enterprising Nebraskan will copy this idea: in the southern Norwegian town of Lindesnes, the world's largest—and Europe's first—underwater restaurant has just opened. It is named "Under" and we don't suggest you ask if there is outdoor seating.
On the menu (glad y0u asked): locally caught fish, seabirds and wild sheep. If you're curious as to where Lindesnes is, it's pretty much the southernmost point of Norway, on the North Sea.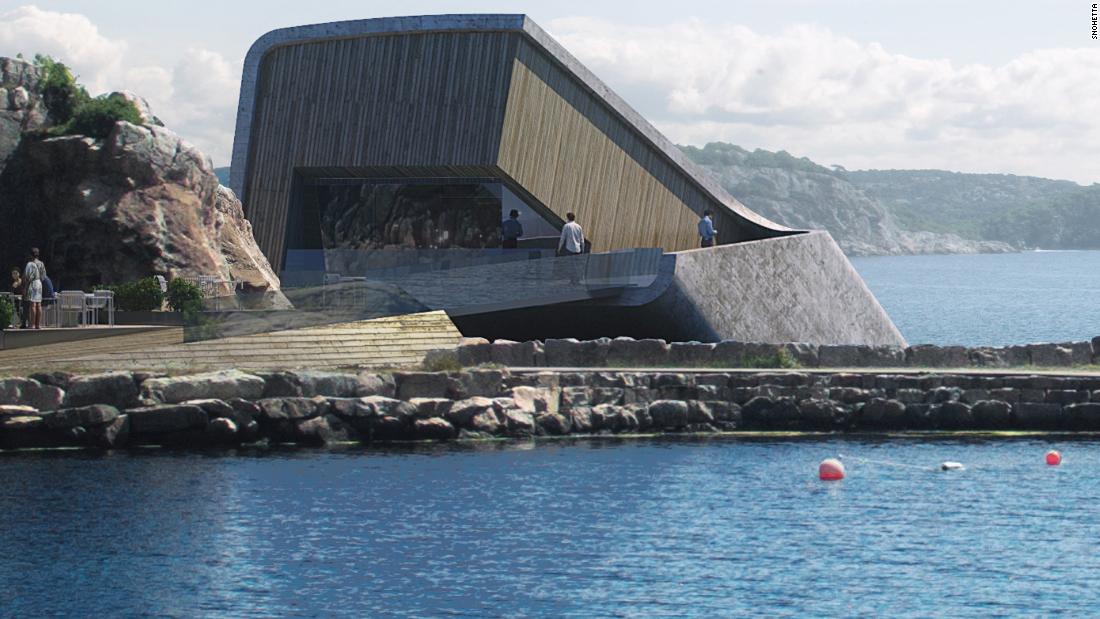 5. Carnage In Mozambique
More storm devastation news: In the southeastern African nation of Mozambique, which sits along the Indian Ocean and is just to the west of Madagascar, a cyclone has claimed at least 200 lives. You and I don't know anyone from Mozambique, most likely, which is why this catastrophic storm isn't receiving the attention of say, Donald Trump's latest verbal slap fight with George Conway or Megan McCain.
Isn't it odd how back in the Old Testament a spate of deadly storms and floods would signal that God was angry with mankind, but now we just explain it all away with fancy meteorological terms?
Drone footage shows scale of damage that Cyclone Idai has inflicted onto Mozambique, with the country's president saying that the death toll could reach as high as 1,000. https://t.co/DxOEUagG7T pic.twitter.com/6mc3dCsuza

— ABC News (@ABC) March 20, 2019

Also, in case you were wondering, a hurricane is a circular air mass that spins counterclockwise and is the term we use for such storms in the Caribbean and Atlantic. A cyclone spins clockwise and that is the terms we use for such storms in the southern hemisphere.
Biblio Files
Dark Matter
by Blake Crouch (2016)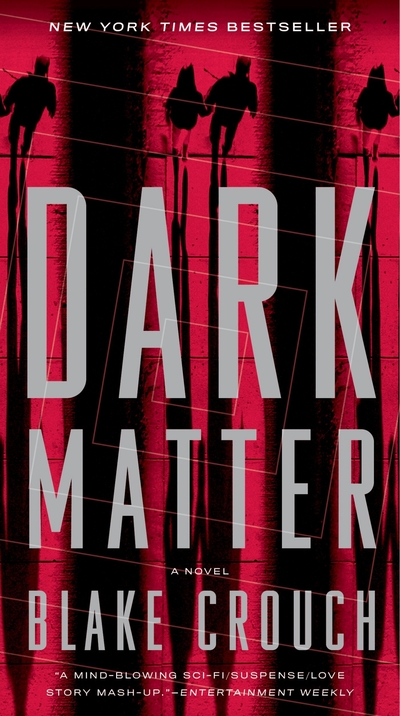 Our first reader suggestion comes from Megan Stanage, who writes, "It's a thriller with sci-fi and such a crazy theme that it makes you rethink every decision you've made in your entire life."
Oh, Megan. I've been doing that for quite some time.
Remote Patrol
First Four
Arizona State vs. St. John's
9 p.m. TRU
This will most likely be a rock fight, but the coaches are HOF'ers and we've got family that graduated from both schools so we're required to watch.