https://mediumhappy.com/?p=8024
by John Walters
Tweet Me Right
Lance Stephenson breaks off Jeff Green into doing the cha cha and the best bench mob of the season pic.twitter.com/ty5iqdvMK1

— Rob Perez (@WorldWideWob) March 27, 2019
Grateful that Gregg Popovich wasn't alive to see this. Wait, what?*
*The judges thought of making this an item and heading it "It's Not Easy Being (Jeff) Green," but we simply have more respect for you than that.
Starting Five
We Jussie Don't Care
We've never seen even five seconds of Empire.
We'd never heard of the actor.
Just because it's on Twitter doesn't mean we have to care about it. Sure, we could follow that guideline more often, but this time, we jussie don't care.
This much we will say: Don't expect him to be showing up as a new character on Chicago Fire, Chicago Med or Chicago PD.
2. Intolerable Cruelty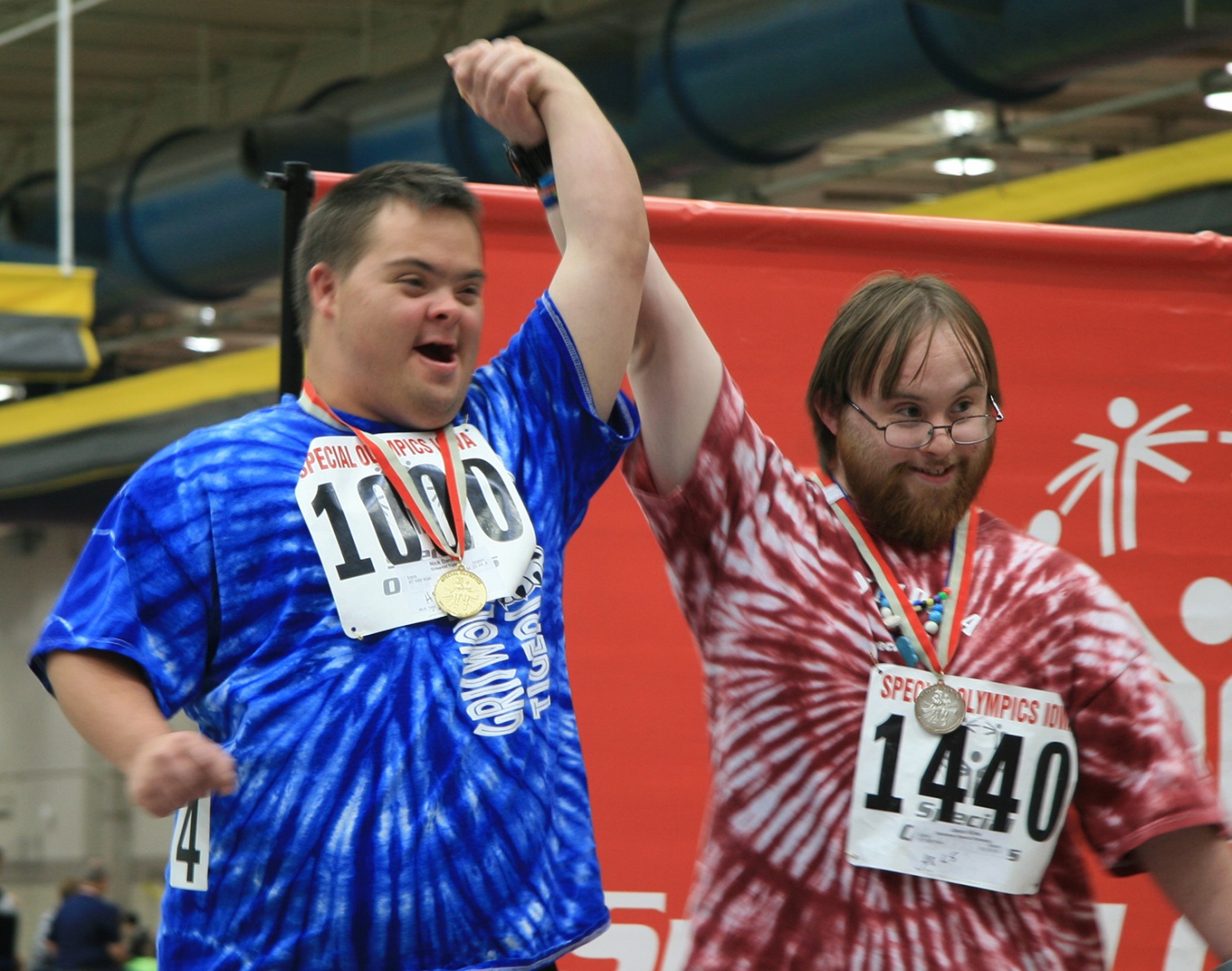 Secretary of Education Betsy DeVos, whom you may recall has pledged to keep our nation's public schools free of grizzly bears, submitted her 2020 budget proposal. Her proposed budget would eliminate funding or Special Olympics.
The funds in question are $18 million, a drop in the bucket for someone such as DeVos or her big boss. And likely some billionaire will step up and fill the void. But what's the motivation behind being so unnecessarily cruel? Does DeVos think that Special Olympians are Puerto Rican?
We've worked a Special Olympics event and here's what we know: We've never, I mean ever, come across athletes who were more genuine and thrilled to compete. They are so grateful for the opportunity, which is an offshoot of Rule No. 9 (some day, we promise, we are going to write a list of the 100 Rules), which is, "How Grateful Someone Is For What They Have Is Inversely Proportional To How Much They Actually Have." Need more proof? This, which was all over Twitter yesterday.
We hate to return to the Nazi comparison again, but if the Heil fits…Hitler's Reich was all about eliminating the mentally challenged and other handicapped folk from the general population (but yeah, the irony is that he would not remove himself). What so ever you do/To the least of my brothers/That you do unto me. 
3. Fredric March Madness
Our favorite channel is honoring the ultimate pro's pro of an actor this month, Fredric March. The only male actor, ever, to win two Oscars and two Tonys, March is one of those old-timey actors who flies under the radar. You know Bogart and Brando, Gable and Grant, Cagney and Lacey (wait, there's no Lacey!)—and Cooper, Jimmy and John (Stewart and Wayne).
But Fredric March is a name most casual fans don't recall. He's worth watching. Begin with The Best Years Of Our Lives, for which he won a Best Actor Oscar in 1947 (shoulda been Best Supporting, which would have allowed Jimmy Stewart to win Best Actor for It's A Wonderful Life, same year). We've combed through most of AFI's "Best 100 Movies" list, at least of those made after 1933 or so, and the more we watch TBYOOL the more we feel that not only is it the most representative film of American Life in the mid-20th century, but it's just one of the 10 best all-time. Far superior to, say, Citizen Kane.
Also, it may have the most poignant final scene of any movie you can think of.
Then you can watch A Star Is Born (the original, 1936) and Inherit The Wind, where an older March jousts with Spencer Tracy (another more famous name, but also a pro's pro among thespians). So yes, Fredric March being honored in March. We look forward to Virginia Mayo month and June Allyson month later this spring.
Final note: There's a great line from Gene Kelly, as a journalist, to March in Inherit The Wind, which is a re-telling of the Scopes Monkey Trial. "A journalist's job is to bring comfort to the afflicted and to afflict the comfortable."
Somewhere off camera Jesus heard that line and said, "That's my jam!"
One more March item we nearly forgot: The Best Supporting Actor Oscar in 1947 went to one of March's castmates in TBYOOL, Harold Russell. A double-arm amputee—military wounds in World War II—Russell was not an actor. But William Wyler, the director, saw him in a training film and decided to cast him. Russell credited March with taking him aside on set and giving him pointers on how to act on camera and the result was a golden statuette.
As brilliant of an actor as March was, he was an even better acting coach. And, judging from that anecdote, an even better person.
4. Pause Interference
We'll never forget the cross-generational conversation we had with a sports writer about instant replay. I said that the rhythm of the game is a more important aspect than the average person appreciates and he fixed me with a rather smug look and said, "I just want them to get the calls right."
Well, everyone does. But the advent of video review has only demonstrated that while, yes, sometimes egregious errors are fixed, often they are not. It still requires human interpretation and there are still times when the eye in the sky (or the guy in Chelsea or Secaucus) doesn't know his ass from a hole in the ground. Meanwhile, we wait and the contest has all the momentum sucked out of it.
So now the NFL has, in its infinite wisdom, passed a rule saying that not only is pass interference reviewable, but that the non-call of pass interference is reviewable. It still goes to a coach's two challenges per game, and can only be used in the final two minutes of a half.
Which we do not understand. If your gripe is that video replay erases egregious errors—this all a reaction to the horrible missed call at the end of the Rams-Saints NFC title game—then why would you compromise and only employ it for a limited time? What happens when a similarly egregious missed call happens with, say, 2:05 remaining in the Super Bowl?
People (in this case, referees) have jobs and it is their duty to do those jobs well. Mistakes will occasionally be made. But as soon as you employ this safety net, then all you guarantee is that these people will not do their jobs any better. If anything, worse. Meanwhile, the four-hour football game is upon us, as we'd imagine there are at least 60 passes attempted in any NFL game.
No one wants bad calls. It's just a matter of what you're willing to sacrifice in order to eliminate them, and the understanding, with years and years of evidence, that even video review will not change the fact that bad calls will happen. It's a football game. Not asbestos litigation.
5. Bruce Almighty!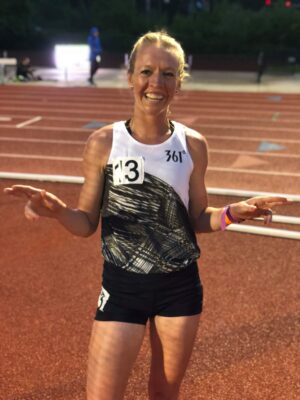 We love this.
The World Cross Country Championships are this weekend in Arhus, Denmark ("Arhus/In the middle of our street/Arhus!"). But most premium athletes bypass the event as it's not as prestigious, or as lucrative, as being paid to appear in 10-Ks, half-marathons, what have you. It's also done off-road where there is greater chance for injury.
This year, the WCCC have allowed that any runner who meets the relatively doable (not for  the average runner, but for the guy or gal who finishes in the top 5 of a local 10-K) times of 33:00 for men or 37:00 for women may enter. Which opens up the field a lot. But you still have to get yourself to Arhus.
So LetsRun.com, the ultimate runners' site, has decided to foot the bill to send one qualifying runner to the meet, and that person is Kelsey Bruce, above. She's 26, a native of tiny Bracketville, Texas, and a former D-II runner at Dallas Baptist. Bruce's best marathon time is a 2:31, which is excellent but only three years ago she was running 2:48, which is terrific but nowhere near Olympic class.
Anyway, she gets a free trip to Denmark and a chance to be a world champion this weekend, thanks to LetsRun. That's kind of cool.
Music 101
Relax
Few catchphrases in music history more annoying than "Frankie Say Relax," which may be why it became such an iconic t-shirt (Ross Geller owned one, but it was a little snug by the time he became a paleontologist). In the autumn of 1984, though, as New Wave peaked, Frankie Goes To Hollywood's breakout hit was playing in every dance club in America. I'd have paid to see these guys an Duran Duran engage in a winner-take-all slap fight.
Remote Patrol
The Dirt
Netflix
Arguably the most distressing thing about sitting through a 107-minute biopic about Motley Crue is accepting that the soundtrack of the film will feature wall-to-wall Motley Crue tunes. The Crue didn't invent hair metal (Alice Cooper and also the New York Dolls) but they were its most audacious ambassadors during its mid- to late-Eighties zenith. And if your band's drummer banged wed both Heather Locklear and Pamela Anderson, then we'll rescind that statement.
Bonus: Mick Mars is played by Iwan Rheon, whom you may recognize as Ramsay Bolton from Game Of Thrones.