https://mediumhappy.com/?p=8026
by John Walters
Tweet Me Right
Doing a quick bit of laundry. Hear loud scream. Run into kitchen terrified, expecting to see @Chas10Buttigieg in pool of blood. Am thereupon informed that @Lin_Manuel is following my husband, whose life is now complete.

— Pete Buttigieg (@PeteButtigieg) March 27, 2019

The headline here is "Presidential Candidate Does Own Laundry"
Starting Five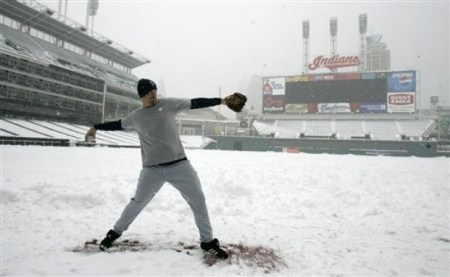 1. Play Brrrrr-ll!
March 28 is way too early by at least a week to begin playing ball games that count, but here we are, anyway. The Bronx (currently 34 degrees), Milwaukee (33 ℉), Philadelphia (38 ℉), Minneapolis (31 ℉) and Cincinnati (28 ℉) will all throw out the first pitch today.
We've never attempted to swing at 95 m.p.h. heat in 30ish degree weather, but you have to imagine that anything less than a square connection on the bat is going to hurt fierce. It'll be interesting to see what kinds of attendance these games do, as we've long advocated for playing the first week to 10 games at spring training sites. Why not? You'd have two home openers for each franchise, and the players would get to play in far more clement climes.
Related: It's currently 54 degrees in the Phoenix area on its way up to the low 80s this afternoon.
2. Mean Girls
Betsy DeVos. Kirstjen Nielsen. Kellyanne Conway. Sarah Sanders. What do they all have in common? An uncanny aptitude for not only demonstrating no empathy for anyone outside their own ethnic and fiscal demographic, but then also taking offense at being called out for the very things that they do. While being unable to invalidate the accusations being levied against them.
Take DeVos, for example. On Wednesday the heiress of billionaires appeared before a House Appropriations Subcommittee and referred to journalists as "shameful" and "counterproductive" for scrutinizing her budget cuts, specifically the $17.6 million defunding of the Special Olympics…then she later admitted that, yeah, the reporting is all accurate.
Shameful. But accurate.
Dig, the Special Olympics already receives the lion's share of its funding through private donations. But what would it hurt for the federal government to just say, You know, we're going to maintain a token amount of fiscal support (say, $9 million) just to demonstrate that we believe in its mission. Nine million dollars. Hell, that's one weekend of Air Force One and Secret Service costs at Mar-A-Lago. Likely less.
But this is what DeVos and the rest of the White House's Mean Girls do. "How dare you call me a child abuser!?!" Yes, but you're locking up children in cages for an indeterminate amount of time without even telling them where their parents are because you don't even know, right? "Oh, sure, we're totally doing that, but I am NOT a child abuser."
Oh, okay. It's like Jeffrey Dahmer being offended at being called a serial killer and cannibal while showing you his assortment of human heads in the freezer.
3. Making A Millionaire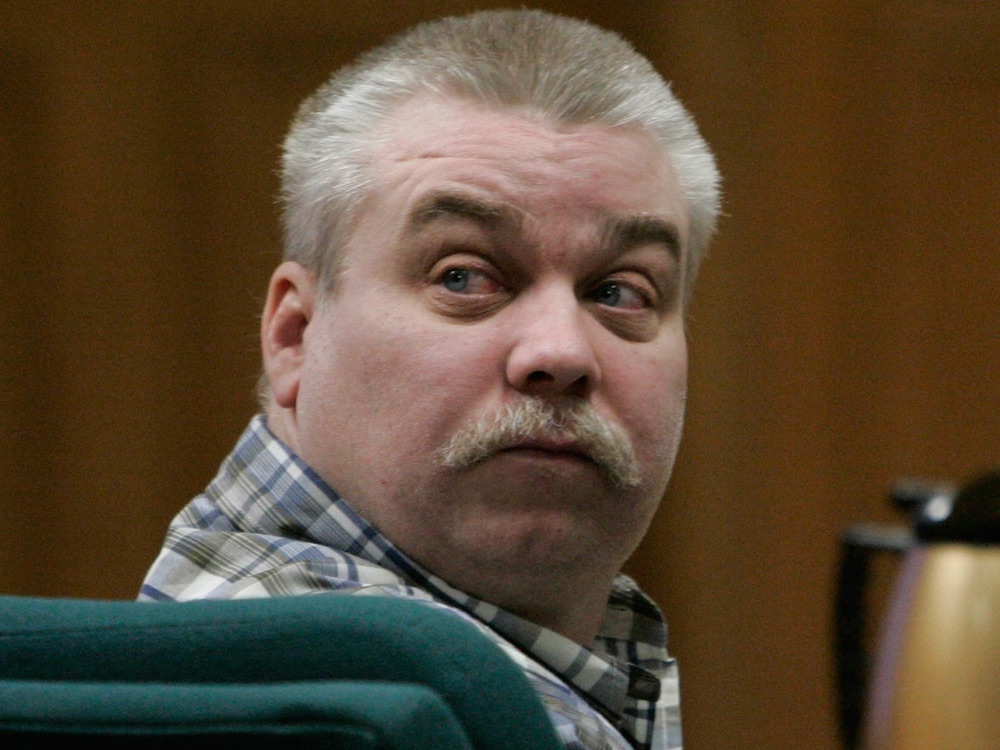 Someone from Wisconsin just won $768 million (before taxes) in the Powerball lottery and we kinda hope it's someone related to Steven Avery (but not his brother-in-law, who is probably the real killer). That's a lot of cheese.
4. Strange Magic
Don't look now, but the Orlando Magic have won six in a row and vaulted into eighth place in the Eastern Conference standings. Can you name two Magic players? One?
On January 30th, the Magic were 20-31 after losing their fourth in a row. They've gone 17-7 since and currently have supplanted their Sunshine State neighbors for the final spot in the playoff race. Disney World may be in Orlando, but we imagine Disney execs would rather see Dwyane Wade and the Heat in that final spot.
Since you nearly asked, the Magic are led by 7'0″ Montenegro native Nikola Vucevic, who leads the squad in scoring (20.8) and boards (12.1) and probably in WAR if that is not a hoops stat yet. So we could have a first-round playoff series pitting Greece's best versus Montenegro's best in the Adriatic Division. Sweet!
And no, you didn't dream it, but 10 years ago this June the Magic actually played in the NBA Finals. They lost in 5 games to the Lakers, but they were there. Allegedly. In case you were wondering, cuz let's face it, we won't be doing a Magic item again likely for at least a year or two, the Magic's all-time NBA Finals record is 1-8. Then again, at least they've been there. We're looking at you, Atlanta Hawks.
5. Oops, He Did It Again
Another Suns loss. Another Devin Booker 50-point game, his second in a row in the span of three days. Last night he went for 50 after a 30-point first half in a 124-121 loss to Washington at Talking Stick Arena.
Here's a list of the other nine players who have posted consecutive 50-point games and there's only one name on that list who is not a (future) Hall of Famer: James Harden, Michael Jordan, Kobe Bryant, Bernard King, Antawn Jamison, Allen Iverson, Rick Barry, Wilt Chamberlain and Elgin Baylor.
And our guess here is that none of them were 22 or younger when they accomplished this feat, as Booker is. He also now has three career 50-or-more games, all Suns losses.
Booker also has four, count 'em four, 40-or-more-points performances this month.
Everyone in Arizona knew before this week began that Booker was the Suns' top player, that he was the building block for the future. The upcoming draft will demonstrate that the Suns need to draft—or trade—a probably top three pick with the idea of building around his production. Should be an interesting and hot June in the Valley of the Sun.
Here's a thought considering the five most likely draft picks (assuming the worst the Suns, who have the NBA's 2nd-worst record, do in the draft lottery).
—R.J. Barrett, Duke: No thanks. He's a terrific scorer, but he, like Booker, needs the ball in his hands to maximize effectiveness.
—Brandon Clarke, Gonzaga: We are elevating the Zag forward (he's closer to a 6-15 pick) because we love his energy and his defense. Not unlike Nassir Little of North Carolina. Either would be a terrific piece because both are great glue guys, something the Suns need desperately.
—Zion Williamson, Duke: Well, of course. Who wouldn't want him? Phoenix already has a dedicated rim protector/rebounder in De'Andre Ayton, but Zion would demand attention giving Booker even more shots.
—Rui Hachiamura, Gonzaga: He's a four who can score, which Phoenix also needs. Also an underrated ball-handler with terrific foot work and he just seems like he'd be a fantastic teammate. He would not be the first Japanese player to wear a Suns uniform, by the way (remember 5'9″ Yuta Tabuse?), just the first one over six feet.
—Ja Morant, Murray State: We think this is the most likely choice. It just feels fated that the Knicks will land Zion (good for the NBA, for the commish, for NYC, and of course for Spike Lee) and if the Suns get the 2nd pick, this human windsock is perfect. He'll get Booker (and others) more open shots and he'll captivate the Valley.
Yes, we are devoting entirely too much space to an NBA franchise that is 17-59. It's been a long, dry decade, though.
Music 101 
Lost Horizons
Tonight, the Gin Blossoms are playing Sun Devil Stadium. Seriously. I've seen three bands play Sun Devil Stadium: the Rolling Stones (1981), The Who (1982) and U2 (1987). Yes, I'm well aware they're from Tempe but this is a venue they could never hope to play in their early Nineties prime.
Speaking of which, this is the first track from their second album, New Miserable Experience, released in 1992, but this performance took place three years earlier. And yes, that is Penn Jillette introducing them.
Looking for pathos? The song was written by lead guitarist Doug Hopkins (playing here), but during the recording of the album Hopkins, who wound up also writing the band's breakout Top 40 hit, "Hey Jealousy," was fired. Reason? Persistent alcohol problems (listen again to the lyrics of this tune). Then, more than a year after this album's release, it finally blew up due to the aforementioned Top 40 hit—and that's when Hopkins committed suicide.
Technically, this is not a debut album, but it may as well have been. And it still holds up 27 years later. There's more than a good song or two on it. So if you're in the Valley of the Sun tonight, Sun Devil Stadium will be rocking.
Remote Patrol
Orioles at Yankees
1 p.m. ESPN
Florida State-Gonzaga 
7 p.m. CBS
Purdue-Tennessee
7:30 p.m. TBS
Texas Tech-Michigan
9:30 p.m. CBS
Oregon-Virginia
10 p.m. TBS
It's a YUUUGE day of sportsball as Major League Baseball's Opening Day collides with the Sweet 16!