https://mediumhappy.com/?p=8099
by John Walters
Tweet Me Right
Starting Five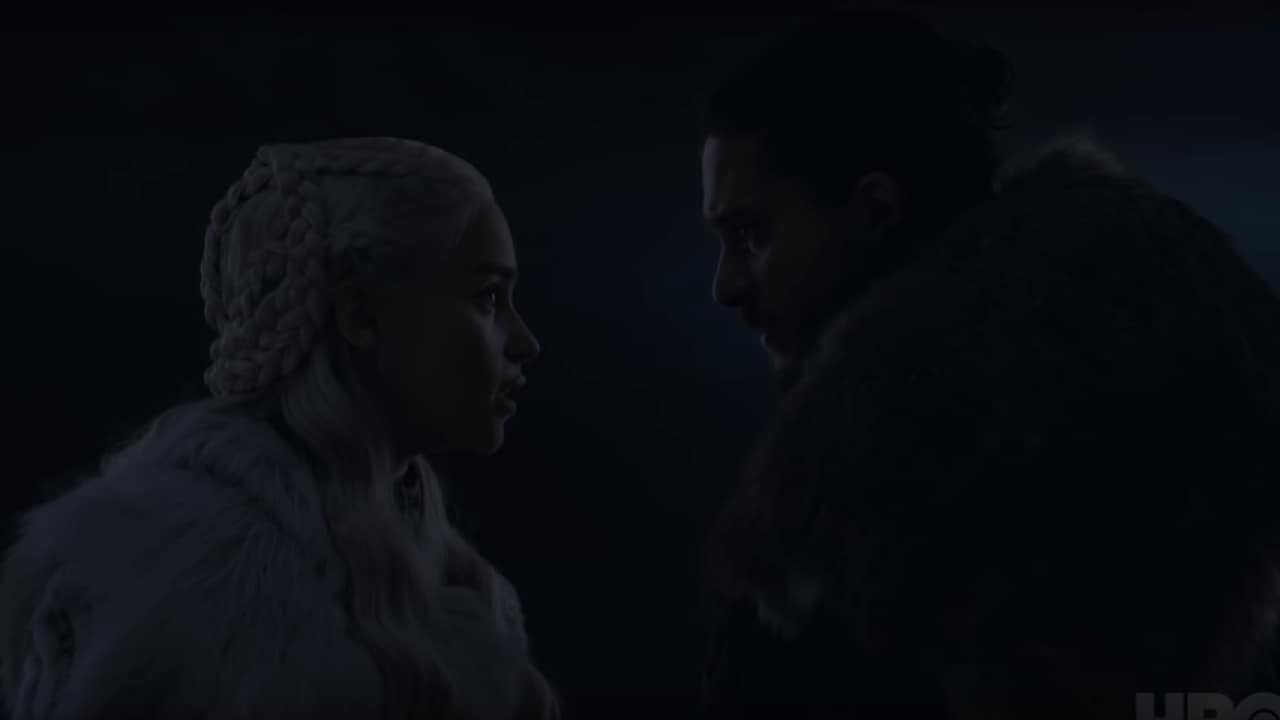 Darkness On The Edge of Crown
Keeping its cult of devoted fans in the dark for 18-plus months was not enough for Game Of Thrones show runners David Benioff and D.B. Weiss. Last night's Episode 3, 'The Battle of Winterfell," had to be unseen to be believed. It was like one of those now politically incorrect blackout games in college football.
Don't get us wrong. We loved the cinema verite aspect, the fog-of-war morphing into the pitch-black-of-war realism. But yeah, the story line pretty much left us in the dark until Arya Stark went all MJ versus the Lakers in Game 1 of the 1991 NBA Finals on the Night King. Ned Stark's younger daughter definitely possesses the clutch gene.
Called shot.
Chernow For Something Completely Different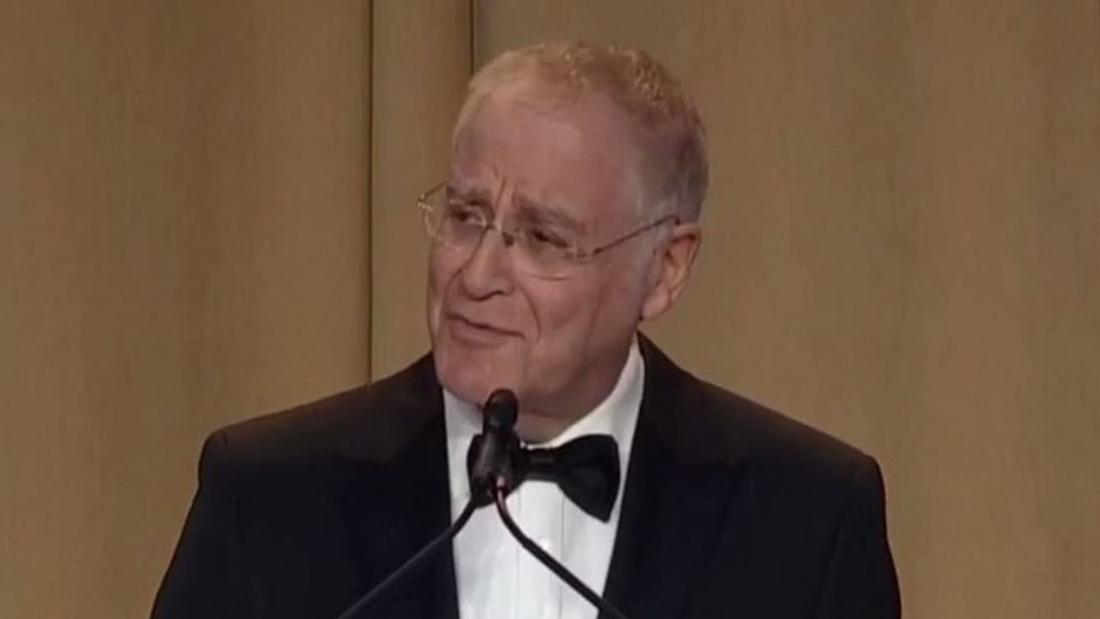 The Nerd Prom ditched the comic headliner this year and instead got itself a nerd: celebrated author/historian Ron Chernow (who curiously did a 4-minute bit on airline snacks). The author of Hamilton, Chernow noted he was thankful that his book's eponymous protagonist was "an immigrant who arrived, thankfully, before the country was full."

Chernow departed using a line from Mark Twain that is as relevant now as it was in the 19th century: "Politicians and diapers must be changed often, and for the same reason."
The Duct-Tape Yankees
It was a typical April day for the New York Yankees: one victory, two lost players. The Yanks downed the San Francisco Giants, 11-5, to complete a three-game sweep in the Bay Area while two starters, D.J. LeMahieu and Gio Urshela, left with injuries.
LeMahieu, acquired as a backup infielder and Ursula, who began the year in Triple A, were batting .310 and .351, respectively, when they left yesterday's game. As you may know, the Yankees have won 11 of their past 13 games, almost all of them without 13 players on the Disabled List. That list includes All-Stars Aaron Judge, Dellin Betances, Giancarlo Stanton, Troy Tulowitzki and Luis Severino, as well as starters Didi Gregorius, Miguel Andujar and Aaron Hicks.
The only full-time starter from last year who has yet to miss a game is infielder Gleyber Torres, though 35 year-old Brett Gardner has only missed one. Also, deliver Domingo German, pressed into a starting role due to injuries, is now tied for the Major League Wins lead with 5 (5-1, 2.56 ERA).
The question for Yankee fans: What happens when the All-Stars return?
The Lost Boy Scout
Two weeks past, we finally have a three-word review of the Special Counsel's 400-page report on the investigation into President Donald Trump: "Not great, Bob!"
It appears that Robert Mueller heard history knocking on his door and chose to keep the lights off, like a curmudgeon on Halloween night, and wait until the trick-or-tweeters departed.
Mueller's history of being a by-the-book prosecutor and a valiant soldier finally caught up with him, it appears. There was more than ample opportunity for a noble strike, for a maneuver that would not break a law but only decorum. Or precedent. He opted to not take it.
Whatever may or may not be concluded about Trump's relationship with Russia and Vladimir Putin, it is beyond the pale to not conclude that the president has been doing everything possible (including firing FBI Director James Comey, the very act that initiated this special investigation) to obstruct justice the past two years. Just because a president has never been indicted for obstructing justice before does not mean it is not permissible.
"Honey, Do You Feel A Draft?"
We still don't understand why so many tens of thousands of people showed up to watch the NFL Draft live on the streets of Nashville with ESPN's College GameDay crew (and where were celebrity pickers The Chainsmokers???). We do know that this was our favorite draft-related moment:
Other thoughts: We love what Da Raidas! did in drafting RB Josh Jacobs. Almost makes up for taking Clelin Ferrell at No. 4. Gruden and Mayock also used a fifth-round pick on Clemson's former walk-on wideout Hunter Renfrow and then signed Notre Dame LB TeVon Coney as an UFA. All Coney did the past two seasons for a team that went a collective 22-4 was post 116 and 123 tackles…Giants GM Dave Gettleman has staked his future on Duke QB Daniel Jones, who against Clemson last season led the Blue Devils to a pair of field goals and 158 yards passing (on 24 completions, so mostly dinks and dumps)…No one has yet signed Syracuse QB Eric Dungey, which somewhat surprises us…Seattle got a steal in local linebacker Ben Burr-Kirven (U-Dub) in the 5th round. He's undersized at 6'0″ but he was the Pac-12 Defensive Player of the Year for a reason…The 6th round saw college QB faves Gardner Minshew (Jax) and Trace McSorley (Baltimore) get selected. Will either hang on? That'll be fun to track…
Music 101
Gold
In 1979, a pair of better known musical Stewarts (Al and Rod) had singles that hit the charts, but neither had a Top 5 hit. This Stewart, John Stewart, did. The SoCal reared-Stewart even had Stevie Nicks singing backup vocals, though she is nowhere to be seen as he performs the song "live" on the premiere episode of "Solid Gold." What an Au-some choice of artist by the show's producers.
Remote Patrol
Blazers at Nuggets: Game 1
10:30 p.m. TNT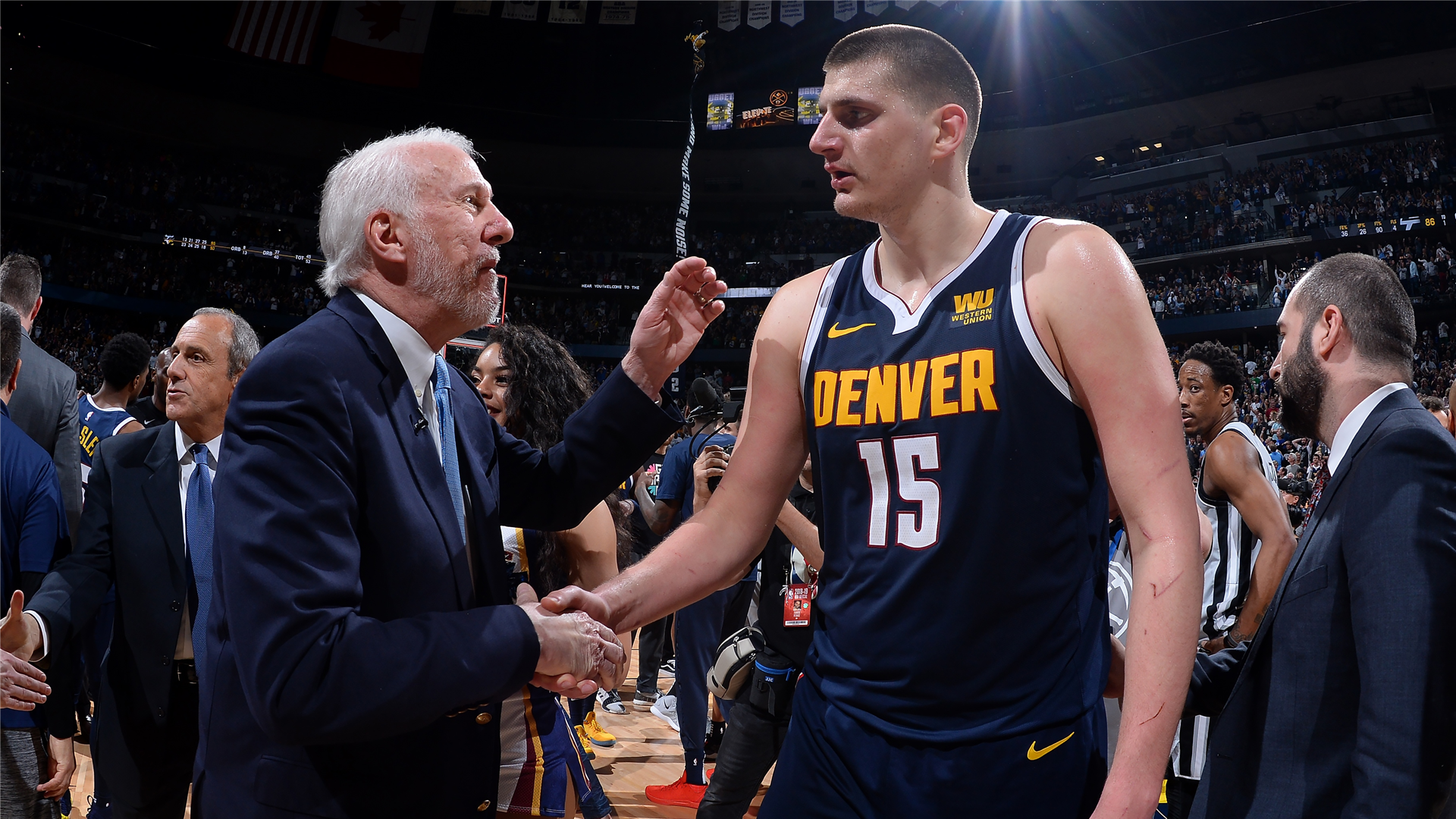 "I'll take 'Teams that ESPN never mentioned before last week this season for $400, Alex.'" The Nuggets are led by seven-foot Serbian Nikola Jokic, whose Game 7 line versus the Spurs Saturday was one for the ages: 21 points, 15 rebounds, 10 assists and zero turnovers (can you imagine if LeBron had done that? Yes, Susie B., he is the last dude to have a triple-double in a Game 7)