https://mediumhappy.com/?p=8124
by John Walters
Tweet Me Right
Starting Five
Favoring Curry
Between Steph's game-high 37 points, Seth's career playoff-best 16 points off the bench, and an in-game interview with parents Dell and Sonya, last night's highly entertaining Game 2 featured more Curry than an Indian restaurant (I chose not to tweet this because we live in highly ratio'd times).
Moments after Seth buried a go-ahead three in the final minute. It's not that Mom and Pop have a favorite son, but rather it was refreshing to see kid brother knock one down. By the way, why name your only two children names that sound nearly identical?
Dubs go on a 14-3 spree to end game, overcome the majesty that is Meyers Leonard, and pull out Game 2, 114-111. It's 2-0 now. Fans of the series blame the show runners for not letting the Blazers win.
Last Bang
The ironic thing about the Big Bang Theory—the scientific concept, not sitcom—is that it is ever ongoing. The CBS show only lasted 12 seasons. The BBT was always amusing, but given that most of us (me, too) stopped paying attention to what was on prime-time network television more than a decade ago, it was more like being Norwich City: the best team in the England's second-best league.
We don't know what happened in last night's series finale but we imagine that Sheldon got off a "Bazinga!" or two. We feel as if this show is the most science—the only science—that many adults in the land have willingly exposed themselves to in the past dozen years.
A Star Is Zorn
Two weeks ago in Charleston, South Carolina, The Citadel held commencement exercises. This year's graduation was unlike any that the military school has undertaken since it was founded in 1842 (a great year for the founding of schools!) as it was the first to feature a female regimental commander. That post, appointed by the school's faculty leadership, is akin to being the student body's team captain, and it went to Sarah Zorn, a native South Carolinian whose mother died when she was 16 and moved in with an aunt.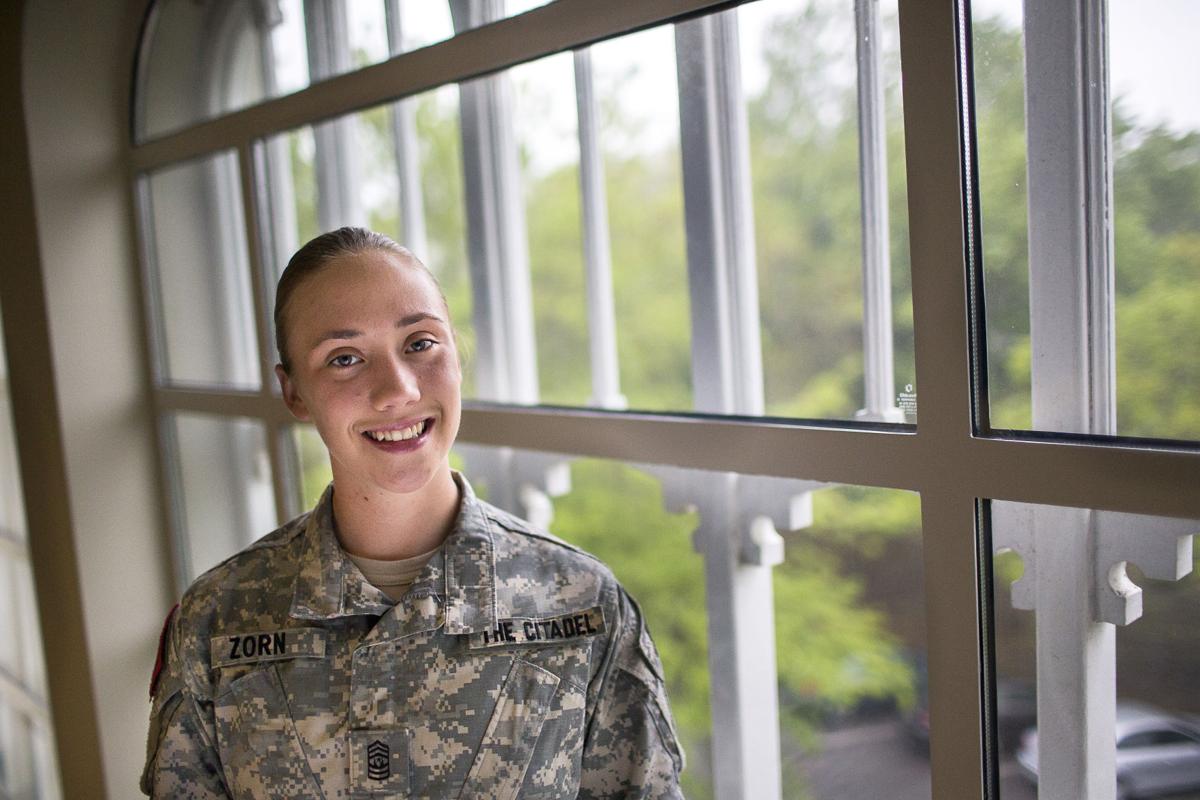 Zorn, 22, is now a 2nd lieutenant in the U.S. Army and The New York Times did a terrific photo essay of her in today's edition (this is going to be a conundrum for some friends of ours who love the military but loathe The New York Times).
Back, But Not On Track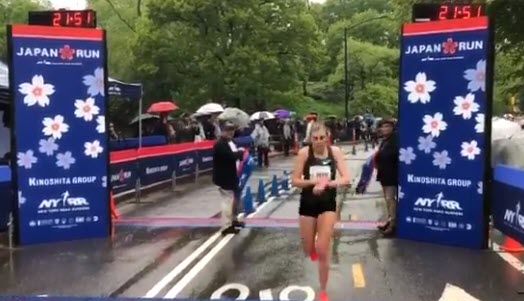 Erstwhile high school running sensation Mary Cain is now 23. On Sunday, in a cold and steady rain in Central Park, the Bronxville native ran her first race in 2 1/2 years—and won. Cain, who now lives in the East Village (not known as a haven for serious runners, but it's a great spot to find cheap ramen and dive bars), ran and won the Japan 4-Miler in Central Park in a time of, as you see above, about 21:50.
Records that Cain still holds, for high schoolers: 800 meters, 1,000 meters, 3,000 meters and 2 miles. She set records in the 1,500 and 5,000 that have since been broken. The Runner's World article does not say what else Cain, who attended Fordham, is doing with her time now.
I Stan, You Stan, We All Stan For Kyrgyzstan!
There are no shortage of -stans in the area south of Russia and west of China: Uzbeki-, Paki-, Afghani-, Kazakh-, Turkmeni- and even Tajiki-. But the most unpronounceable, and arguably the most beautiful, is Kyrgzystan. And how cool will you look later this summer when you tell your friends, "I just got back from Krygzystan!" and they're like, "Is that even a place?"
Interested? Then watch this 22-minute film by Jenny Tough, who has a pretty interesting website. And I have no idea if that's her real name. But it's nice to know there are people out there like this.
Music 101

Mr. Rock and Roll
We always thought these were super-precociously wise and insightful lyrics from such a young musician. Scottish singer-songwriter Amy MacDonald was only 19 or 20 when she penned this hit that went to No. 12 on the UK chart in 2007. It'll long outlive her, which is a testament to her.
Remote Patrol
Game Of Thrones
Sunday 9 p.m. HBO
When an explosion in Building 4 of the Harrenhal Nuclear Plant blows the reactor to bits and sends radioactive graphite spewing everywhere as Uranium-235 forms into a giant cloud above, all of Westeros becomes an apocalyptic hellscape. Or at least it will unless Jared Harris, Emily Watson and Peter Dinklage can use their massive crania to solve the problem and end the threat. This, my friends, will be the final episode of GOT. Either that or I've been watching too much HBO this month.