https://mediumhappy.com/?p=8125
by John Walters
Tweet Me Right
First, an overturned finish and then a jockeys horse. I really like what the show runners are doing with this season of Triple Crown.
Starting Five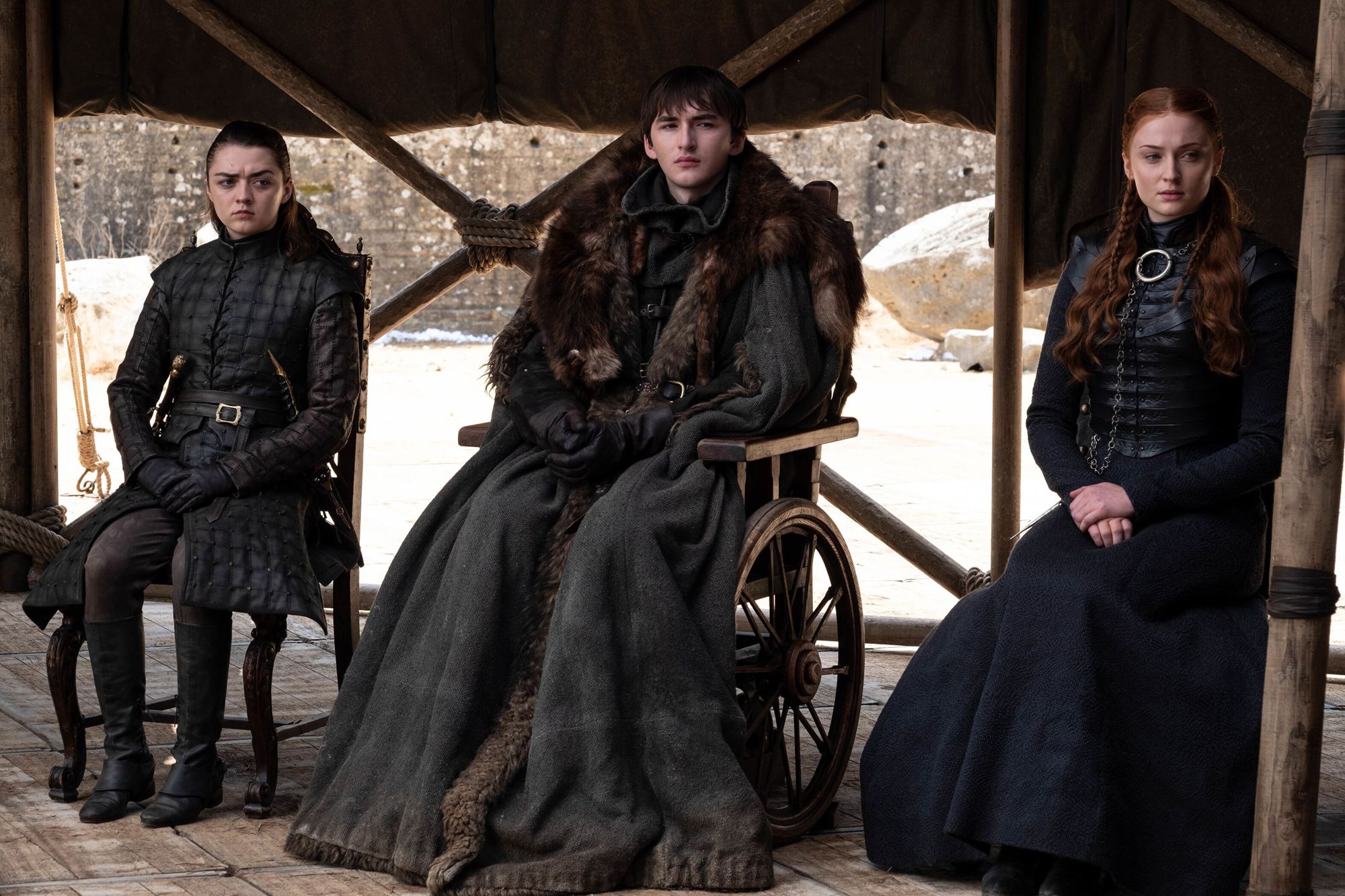 Revenge Of The Nerds*
*The judges will accept "All Bran" but not "How The Westeros Was Won"
After all the swords and sex, maesters and mendacity, dragons and Dothraki, Boltons and Barratheons and incest and incendiaries, turns out no one actually gets to sit on the Iron Throne. Benioff and Weiss handed control of the Seven Six Kingdoms to a cripple and a dwarf. Perhaps there's a message in all of that.
We were totally satisfied with the finale, loved the insertion of humor in the first cabinet meeting (as well as the commentary on democracy when Samwell had the temerity to suggest it). Loved that Arya is now an explorer ("What's west of Westeros?"), that Sansa is Queen of the North, and that Jon quickly surmised that there's no reason to have a Night's Watch when there are no creatures north of the wall to fear (his greatest love was a Wilding; perhaps he'll meet another).
Our watch has ended. Thank you, GOT.
The Kings In The West
We're not here to say whether the Golden State Warriors are better or worse without Kevin Durant (arguably the best player in the NBA), we'll just remind you that they're 30-1 without him when Steph Curry plays and that they've now won four straight playoff games in his absence (and closed out a fifth).
Watching the Dubs quickly and surgically erase an 18-point deficit in Portland Saturday night, we were reminded to the vintage Dubs of 2015 who moved the ball beautifully and played tenacious defense. Last week Charles Barkley declared that Golden State cannot win the NBA Finals without Durant. They'll be more formidable with KD, but Sir Charles is flat-out wrong. The core Dubs—Curry, Klay Thompson and particularly Draymond Green—are playing with a renewed sense of purpose. They can smell it, and with or without KD they're going to do it.
The question is whether they'll lose another game.
Speaker of the Morehouse
Billionaire Robert B. Smith, who happens to be the richest African-American with a net worth of some $5 billion, was the commencement speaker at Morehouse College this weekend and he has laid down the gauntlet for every graduation speaker anywhere forever. Smith, a self-made man who attended Cornell and then earned an MBA from Columbia, pledged to pay off the student loans of all 400 of Morehouse's 2019 grads.
Meanwhile at Taylor University in Indiana, dozens of graduating seniors walked out of commencement exercises as Vice President Mike Pence stood up to speak (maybe they thought it was a Colts game?). That's the second time in three years students in Indiana, the state where Pence was governor, have walked out on his commencement speech.
Yes, But Donald & Co. Are Singing "We Are The Champions"
The 44th season of Saturday Night Live could not end without the cast (and Alec Baldwin and Robert DeNiro) taking one last shot at the president. They wrote a parody to Queen's "Don't Stop Me Now" and we only include it here because if you actually pay attention to the lyrics (He's throwing stones and he lives in a big glass house/He's cheating on every spouse), it's very well done.
Also, less than 24 hours after the season finale, it was announced that Colin Jost and Scarlett Johanssen (JoJo?) will be married. Now what's Michael Che going to do?
Will Roder: Iowa's 2,800-Meter State Champ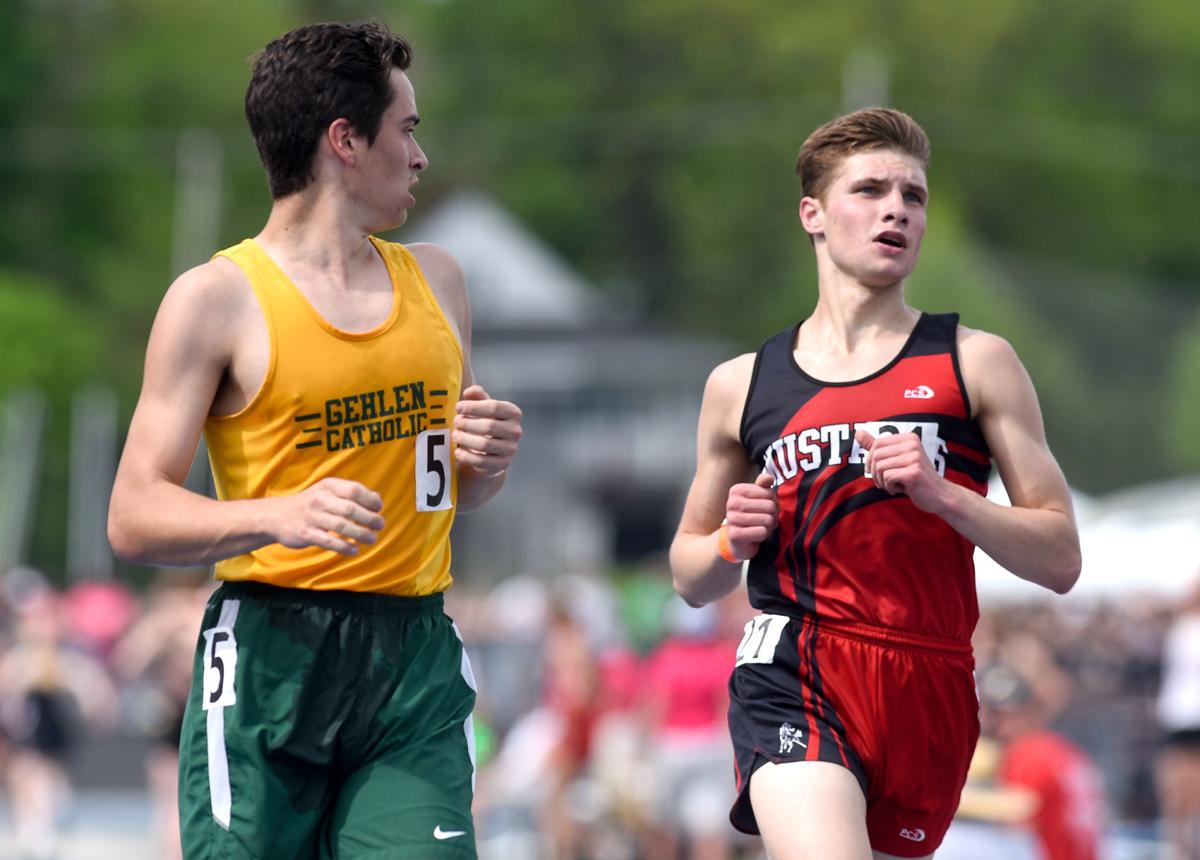 Someone—not us, Ruth—once said that Iowa is an acronym for "Idiots Out Walking Around" and last weekend at Drake Stadium at the state high school track meet, no one did anything to disabuse us of that notion.
In the Class IA Boys 3,200-meter final, an eight-lap race, a meet official mistakenly rang the bell signifying the final, or "bell lap," after only six laps. Will Roder of LeMars Geylen Catholic High responded as one of Pavlov's dogs might, sprinting that seventh lap to wha he assumed was the finish. Meanwhile Joe Anderson of George-Little Rock, a runner who can count to eight, recognized the error and continued apace.
After seven laps Anderson just kept running and was the first runner to complete the assigned 3,200-meter distance, doing so in 9:56.45. The meet officials huddled to decide what to do and guess what? They gave the championship to Roder. This is just, I dunno, colossally stupid, no?
We need to make Scott Van Pelt aware of this.
Anderson has already announced that he will not run the Belmont Stakes…
Remote Patrol
Chernobyl
9 p.m. HBO
What Drogon and Dany did to King's Landing in the land of make-believe, a team of incompetent Russian nuclear engineers nearly did to all of Europe in 1986. If you've missed the first two episodes, catch up. Chernobyl is utterly compelling and we have to wonder if this event is what gave Matt Groening the inspiration for where Homer Simpson would work.