https://mediumhappy.com/?p=8146
by John Walters
Tweet Me Right
Starting Five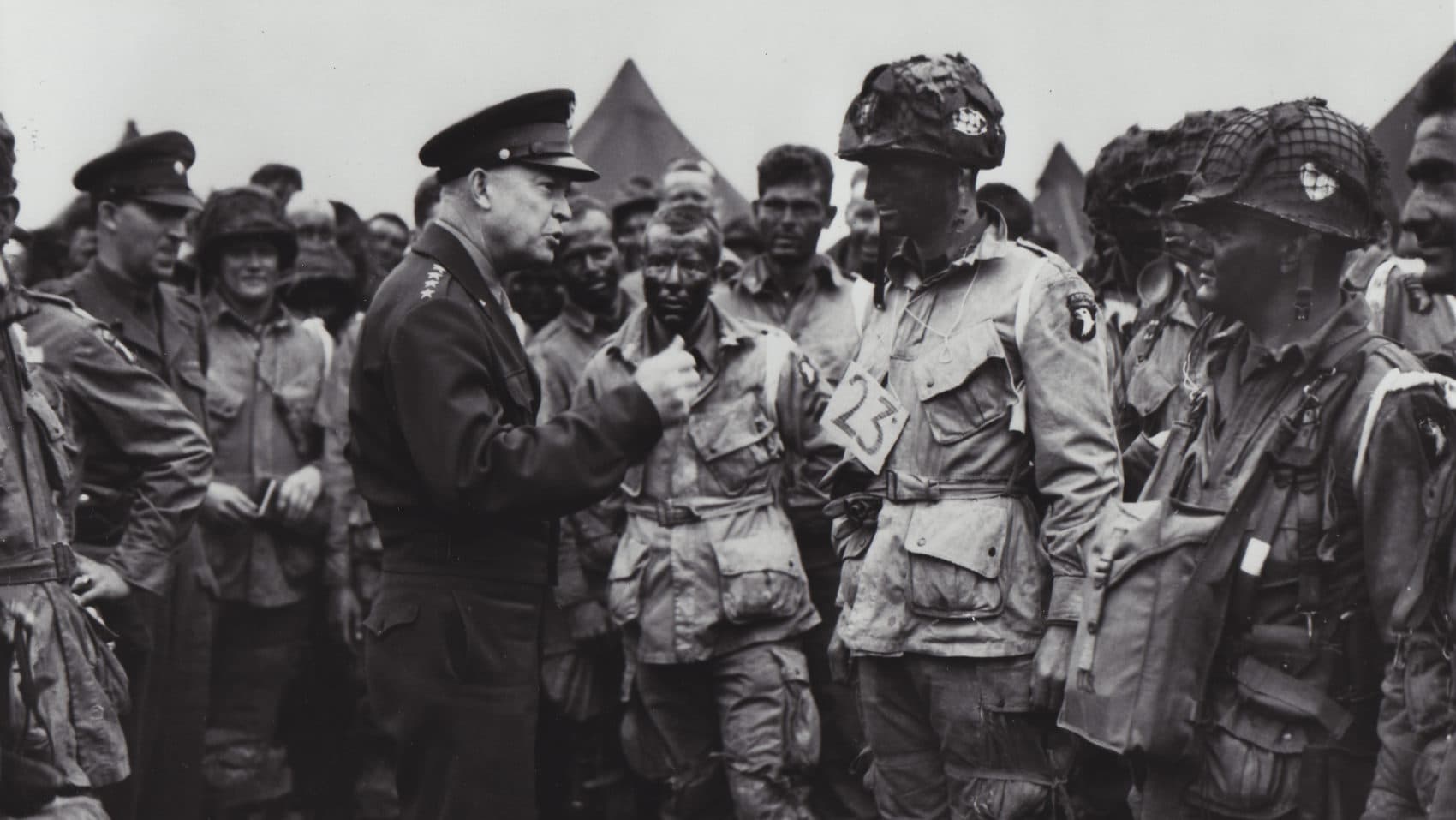 Forgotten Man
On this, the 75th anniversary of the D-Day invasion on the shores of northern France, we thought we'd pay homage to a man whose name we have not heard uttered much, if at all, this week: Dwight D. Eisenhower.
We pay tribute to Ike for two reasons. First, as you know, he was the top American military person overseeing the invasion. The West Point grad (who had played on the football team: he was injured and on the sidelines for the famous 35-13 loss to Notre Dame on November 1, 1913, the game that spring-boarded the latter school to legendary status) had the responsibility and accountability for the greatest invasion mankind had ever seen resting on his shoulders. He knew that thousands of American and British soldiers would die; what he did not know was whether the invasion would succeed and how would such carnage have played with countless mothers and fathers back home had it been repelled?
The second reason to praise Ike is because, in January of 1961, three days before he would yield his presidency to John F. Kennedy, he gave a speech that gains in importance and relevance every single day. Ike, the greatest American war hero of the 20th century, sat before the entire nation and warned of the dawn of the "military industrial complex."
An excerpt:
The prospect of domination of the nation's scholars by Federal employment, project allocations, and the power of money is ever present and is gravely to be regarded. Yet, in holding scientific research and discovery in respect, as we should, we must also be alert to the equal and opposite danger that public policy could itself become the captive of a scientifictechnological elite.
It is the task of statesmanship to mold, to balance, and to integrate these and other forces, new and old, within the principles of our democratic system — ever aiming toward the supreme goals of our free society.
Think about that. Ike was THE symbol of American military strength, and he used his final bully pulpit moment in American life to warn the nation: Don't let the tail wag the dog.
Last night we watched a little the sycoph-antics between President Trump and Piers Morgan. We watched as Morgan gently pushed him about not serving in Vietnam and how Trump whined about how far away it was and how no one had ever heard of it. Notice how he didn't say, "Oh, but those bone spurs were so painful!"
So you have the Commander in Chief of the Armed Forces tacitly admitting that he'd skirted military duty but then adding that "I've made up for it. I gave $700 billion to the military last year."
First, he did not give that money to the military; U.S. taxpayers did. Second, it's okay if you avoided Vietnam. Thousands of privileged Americans did; but maybe someone with a little more courage should be leading today's servicemen. Finally, as you may know, nine times as much money in our national budget goes to the military as it goes to education, even though no nation has come close to threatening a concerted attack on our shores in more than 100 years.
Ike was right. But is anybody listening? In Washington, alas, no. And when you realize that it wasn't just some libtard snowflake dove warning about the MIC, but rather the greatest American military leader of World War II, and still those words fell on deaf ears, well, that's rather depressing.
Kawhi Karma
Two years ago this spring, Kawhi Leonard saw his postseason run—and for all intents and purposes, Spurs fans saw the Gregg Popovich era end—when Golden State big man Zaza Pachulia slid under Kawhi's feet as he attempted a corner three. Yes, it was a dirty play. Players of that caliber know exactly what they're doing.
Last night Kawhi returned to Oracle (for just the second time since that injury) and the Raptors owned an injury-depleted Warriors squad in Game 3. Takeaways: Stephen Curry can go for 50 (he went for 47) but without help and minus Kevon Looney down low, the Warriors are in serious trouble. Particularly if the Raptors are shooting 44.7% from beyond the arc as they were last night.
It's easy to forget: in the final two games of the 2017 Finals, the only Finals the Dubs have lost the past four seasons, Golden State did not have both Andrew Bogut AND Draymond Green on the court in the final two games. The latter missed Game 6 (suspension) and the former Game 7 (injury). The only true way to take out the Dubs right now is with the help of injuries, and the Raptors, who are enjoying excellent health, now have the upper hand.
We still think the Dubs can go down 3-1 and still win this thing IF both Kevin Durant and Klay Thompson are in the lineup for Games 5-7. Friday is a crapshoot because how much different will those two be 48 hours after Game 3? But Game 5 is Monday, which by then should be enough time. Looney is out for the series, and that is a much bigger loss than stat heads might appreciate. He's been their low-post enforcer and offensive board man, and Boogie Cousins right now can't jump over a penny.
Game 4 is gonna be very interesting.
Shallow Or Smart?
Instead of writing a commencement speech, Bismarck (N.D.) High School senior Trish Helgeson rewrote the lyrics to "Shallow" and it helps that she has a stellar voice. Related: we interviewed comic John Mulaney once, and he told us that he always used to get out of writing reports by requesting to perform a skit instead, and then he and his friends would basically do a Gilligan's Island or similar sitcom set piece but just rewrite it with enough of the class material inside to get away with it. Genius.
Speaking of outstanding high school seniors from the Upper Midwest, congratulations to Minneapolis' own Molly McCollow (whose parents read/write this blog on occasion). Last night she scored the winning goal for Edina High School as they defeated Eagan for the state championship in Ultimate Frisbee. For the record, there are more than 100 UF prep teams in Minnesota, so it's quite legit.
Just Desserts
Few things signal "Summer Is Here!" in Manhattan better than our annual ice cream truck wars. Who can forget three summers ago when renegade soft-serve purveyor New York Ice Cream took on inveterate sprinkle king Mr. Softee? Then came Master Softee, a virtual rip-off, who changed one letter but not the logo.
Now comes the Terrible Tow of 2019. In midtown trucks park illegally (for brief spells) in order to sell their irresistible frozen confections and when ticketed, they just ignore it. Yesterday the city, citing more than 22,500 unpaid parking tickets an $4.5 million in unpaid fines, towed 34 trucks who represent the following companies:
Candie Land Ice Cream Inc.
Ice Boyz.
Ice Mania.
Twirly Twirl Ice Inc.
Twist Ice Cream Inc.
Very Berry Ice Inc.
Notice that Mr. Softee, the king of the vanilla and swirl jungle, is not in there. Are they heeding the law or above it? Either way, this is great news for you if you own a brick-and-mortar soft-serve shop.
Swept Away
MH has fallen a few days behind in its "Untimely Deaths, Nature-Related" coverage, so let's catch up. In India eight climbers who were attempting to summit a 25,000-foot non-Everest peak, Nanda Devi, that isn't so crowded perished when an avalanche swept right through their camp site. Downer.
Here in the States, a 35 year-old mother of two died when she slipped as she reached for a branch while exploring Eagle Falls near Lake Tahoe. Initially, newspapers, both local (Los Angeles Times) and national (USA Today), reported that she had slipped while attempting to take photos.
Later, her younger brother did an interview for television for the express purpose of disputing those reports. About his sister having died for a photo.
"The whole reason why I'm doing this with you guys is to clear up the articles, they were really disturbing. It really made Stephanie sound like she was a young girl who was just trying to take a selfie and fell off a cliff. Stephanie didn't even have her phone on her when she fell. She was trying to enjoy the moment which is something she was a big advocate of…"
Thoughts, Susie B?
Reserves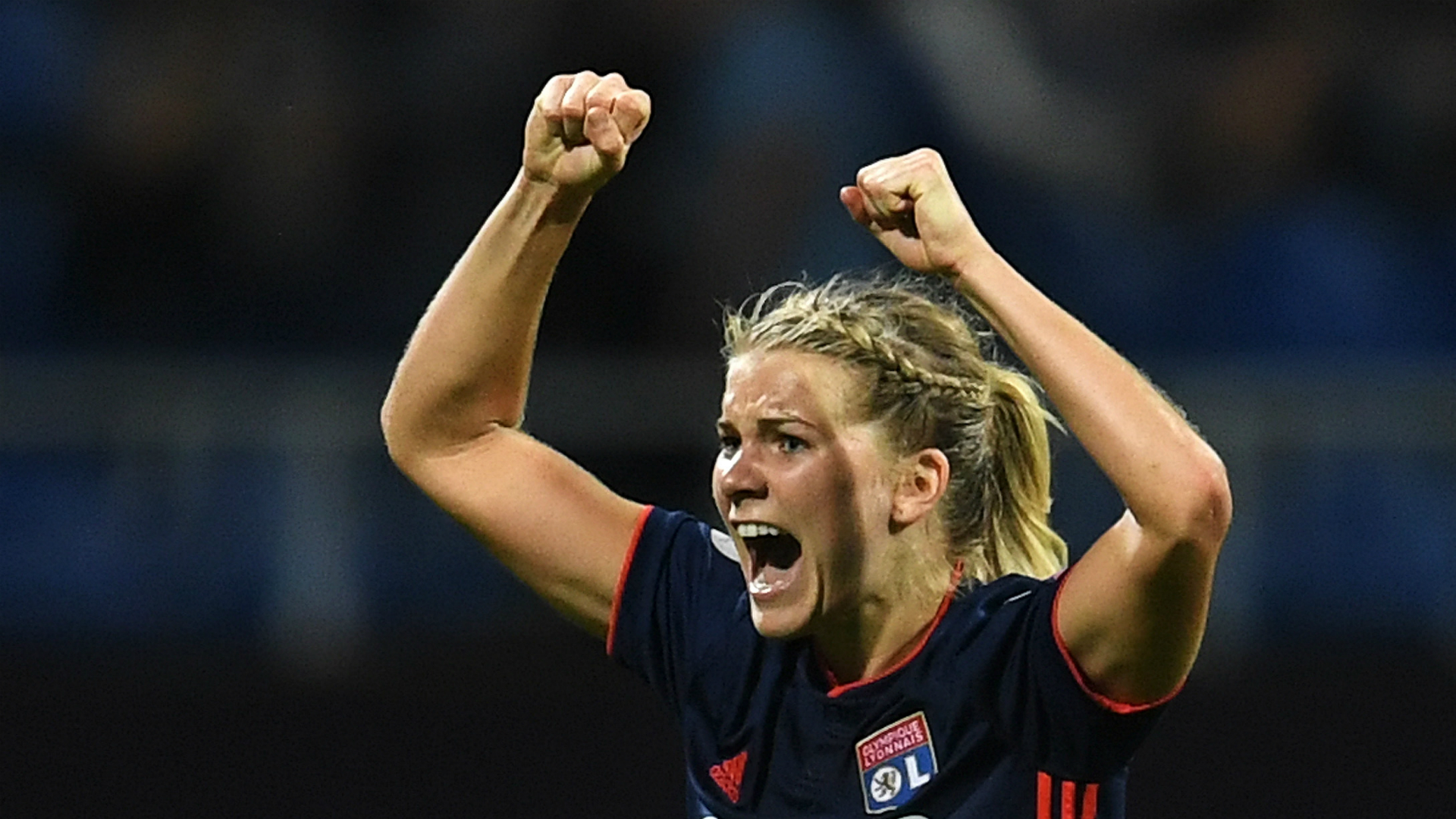 Ada Girl
Norway's Ada Hegerberg, 23, is the world's greatest female soccer player. She has a trophy to prove it. When FIFA handed out its inaugural Ballon d'Or for females last year, Hegerberg was the recipient.
The Women's World Cup begins this weekend in France and Hegerberg will not take part. She is not injured. Yes, Norway is competing. She is not banned. Hegerberg, who plays professionally in France (Lyon), has chosen not to play as a protest against the giant gulf between how men and women are treated for their participation on national teams.
Kind of a big deal. And a bad look for the sport. You can argue that she should be using her prominence to serve as an ambassador for the sport. She'd probably counter that that is just what she is doing.

Music 101
Twenty Four Hours A Day
The actual life story of David Cassidy, one of the great teen idols (along with Ricky Nelson, John Travolta and Jason Priestley/Luke Perry) of ever, is fascinating. The son of actors Jack Cassidy and Evelyn Ward (whose ancestors had helped found Newark; a dubious achievement), Cassidy was raised mostly by his grandparents in West Orange, N.J. His parents divorced but did not tell David for two years and then Jack married Shirley Jones, a huge star in her own right (Oklahoma!, The Music Man). So yes, Keith Partridge's mom was actually his real-life step-mom.
Remote Patrol
The Longest Day
8 p.m. TCM
Before there was Saving Private Ryan, there was this 1962 epic starring a boatload of A-list Hollywood talent: Henry Fonda, John Wayne, Richard Burton, Robert Mitchum, Sean Connery, Robert Wagner, Peter Lawford, Eddie Albert, Rod Steiger and George Segal, to name a few. Some of these men, such as Fonda and Albert, had seen active combat duty in WW2. Wayne, who made a second living out of playing hard-nosed WW2 officer types, had avoided military service.
Also, actual German actors portraying the Nazi officers and making them seem far more human and empathetic than most films ever do: their leader, it turns out, was a delusional tyrant given to fits of pique. Imagine that!