https://mediumhappy.com/?p=8148
by John Walters
Tweet Me Right
The beauty of the modern Republican Party is that they have absolutely no shame.
Starting Five
French Toast
Judging by Tennis Twitter, world domination is a binary battle between Roger Federer and Rafael Nadal, who are playing right now in the French Open semis as we type. But what about Novak Djokovic, who is vying to win his fourth consecutive Grand Slam tournament (a non-calendar sweep)?
You know how many men have won four consecutive Grand Slams in the past 50 years, since Rod Laver did so in 1969? One, Djokovic, who did so in 2015-2016. Now he's two matches away from doing so again.
Grand Slam titles and age: Federer, 20, 37. Nadal, 17, 33. Djokovic, 15, 32.
Stay tuned.
Shamburger?
Count us as dubious, but after the closing bell yesterday the company Beyond Meat reported quarterly earnings for the first time since going public last month. The company is only losing $4.75 per share, which the Street interpreted as good news, and so the stock soared after hours from around $100 per share to $126 per share.
We're skeptics. To us Beyond Meat (BYND) is the FitBit of fast food. Perhaps we're wrong.
For a company that does not use real animals in its burgers, it sure is a live stock…
I'll show myself out.
D-Day (Continued)
There were a plethora of impactful photos or statements pertaining to yesterday's D-Day anniversary on Twitter, but this one, for us, stood out. It illustrates the lives-per-yard cost of the invasion, how it was necessary to literally throw as many men possible at the Germans until they either were overrun or ran out of ordnance.
If you do the math here, Sgt. Major Blatnik's unit lost 514 men in order to gain 500 yards in 24 hours. That was more than half of his total troops, but that's what was required that fateful day.
We only hear the survivors talk about D-Day (for obvious reasons), and so it never quite resonates the way it should what exactly the human cost was. Because the people who paid the dearest price, young men with their entire lives ahead of them for the most part, are not able to tell us.
Baller Guru*
*The judges know there must be a better hed out there and will even grudgingly accept "Dollars And Sense"
When our friend Richard Deitsch (who has his own Wikipedia page!) does his weekly roundup of he Best Stories of the Week in his media column for The Athletic, we imagine he'll include this one. It's all about Joe McLean, a former mid-Nineties hoopster at the University of Arizona who came within an eyelash of making the Sacramento Kings, then learned about finances, and now is the finance guru for dozens of NBA, NFL and MLB clients.
McLean, who stands 6'6″, absolutely insists that his clients put away 60% of earnings for the future. He not only manages their money, but he also cares for who does their lawns or how to renovate their homes, etc. He says the absolute bane of his existence is his clients' obsession with cars.
McLean and his small team take a 1% commission on salary earned (or less if the client earns more than $50 million) and clients include Klay Thompson, Aaron Gordon and Nikola Vukevic. He's not an agent; he's more like a financial conscience. Great story by Devin Gordon in the NYT.
Michael Coal*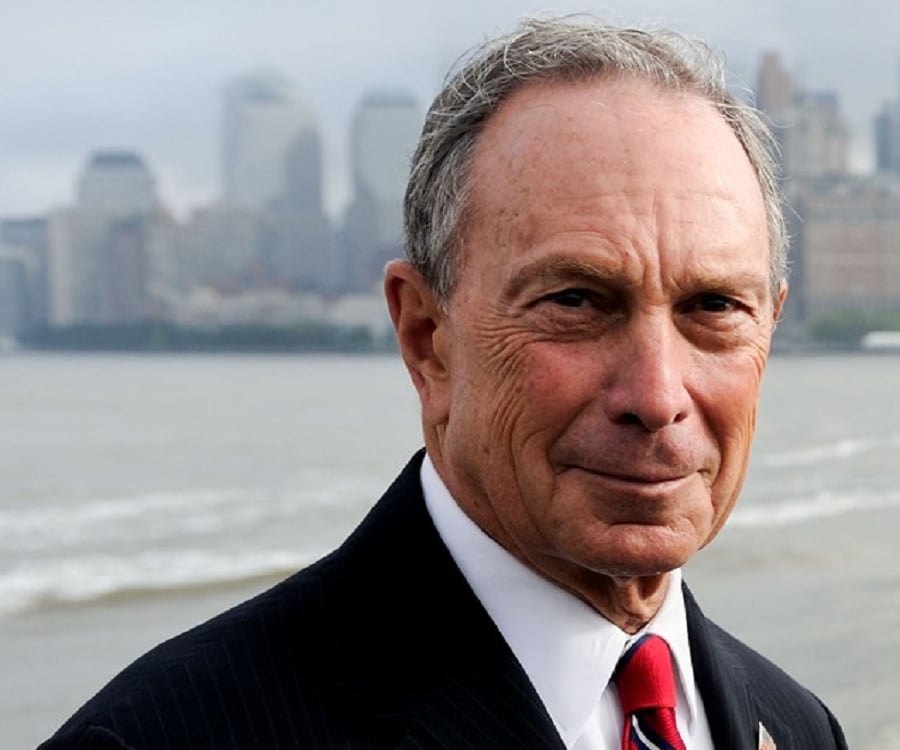 *Every once in awhile the judges toss a bone to fans of The Mod Squad
For his next trick, Michael Bloomberg, the septuagenarian New York billionaire who never had to declare bankruptcy and never took a $1 million "loan" from his pops, wants to rid the United States of anthracite.
Yesterday Bloomberg's foundation announced that he will donate $500 million to "a new campaign to close every coal-fired power plant in the United States and halt the growth of natural gas." Bloomberg's campaign is called Beyond Carbon ("beyond" is quite the popular New Age-y word these days, eh?) and in a political environment where environmental regulations are being done away with at a catastrophic pace, Bloomberg has decided, quite right, that someone must stand up to the folks in Washington whose heads are stuck in the sand.
"We're in a race against time with climate change, and yet there is virtually no hope of bold federal action on this issue for at least another two years," Mr. Bloomberg's statement said. "Mother Nature is not waiting on our political calendar, and neither can we."
Coal: It's not clean and it's not beautiful. It served its purpose, much like the Pony Express once did. But it just doesn't belong in the 21st Century.