https://mediumhappy.com/?p=8208
by John Walters
Tweet Me Right
Starting Five
The War of 14-12
A midsummer classic between the Yankees and Twins at Target Field last night as New York wins 14-12 in 10 innings and just over five hours. To wit:
—Didi Gregorius collects five hits and seven RBI, the first shortstop to ever do that in one game (Rule No. 7). In a word, Greglorious!
–The Twins led 8-2 in the fifth. Then 9-6 at the top of the eighth. From there, the Yanks scored four runs to go ahead, 10-9. Then the Twins hit a two-run homer in the bottom of the eighth to take an 11-10 lead. Then in the top of the ninth, two out and nobody on, No. 9 hitter Mike Tauchman earns a two-strike walk and Aaron Hicks hits a home run, 12-11 Yanks. Bottom nine, Aroldis Chapman walks the bases loaded with no outs, but escapes with only allowing one run: 12-12.
Top 10, Yanks score two on three base hits and a wild pitch. 14-12. Bottom 10th, Adam Ottavino walks the bases loaded and is lifted with two outs. Chad Green enters to pitch to one batter, Max Kepler, and this is how the game ends…
This was New York's 100th game of the season, and they are now 65-35. That's the best record in the A.L. The Twins lead the A.L. Central. Could be a fun October series.
Bob's Nothing Burgers
At long last, Special Counsel Bob Mueller will testify on Capitol Hill this morning, but his boss at the DOJ has already issued a stern "Stay in your lane" warning, and he probably would've anyway. Don't expect much revelation or extrapolation from the Circumspector General.
Slay Ride
Yesterday we "reported" about the young couple that was murdered in Canada as well as a pair of missing teens whose burner camper van was found 464 miles away (along with the corpse of a middle-aged man. Today the Royal Canadian Mounted Police has named those teens, Kam McLeod and Breyer Schmegelsky, both 6'4″, as the suspects in all three murders.
The RCMP hasn't said why they believe that, but you can now trace a tale of them killing the older man, taking his vehicle and burning theirs, and then heading east and murdering Chynna Deese and Lucas Fowler. Motive on all three murders unknown, at least publicly.
This is vast, vast area, with few and far between gas stations, we imagine. Expecting every last one to have an RCMP looking for their vehicle, a silver RAV4. So you'd think their next move would be to carjack someone else's vehicle or simply to hide out and not drive anywhere.
AD: Awesome Debt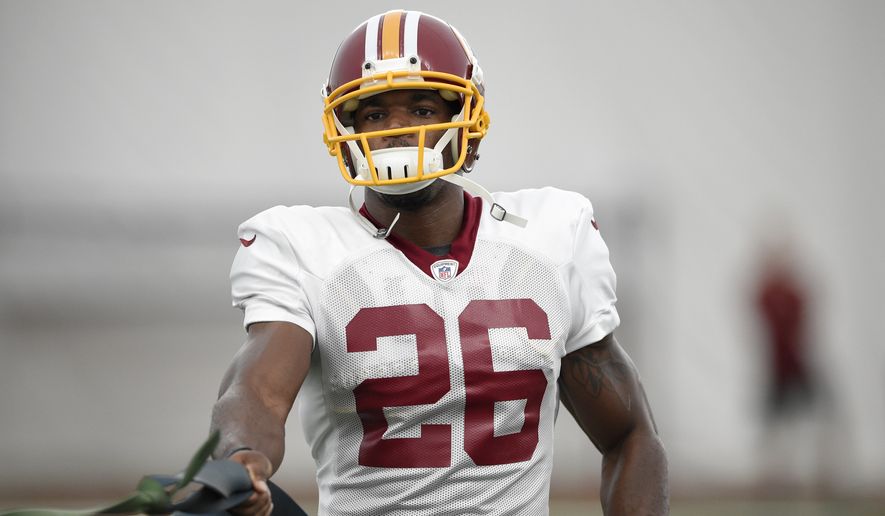 Twelve-year NFL veteran running back Adrian Peterson is headed to the Pro Football Hall of Fame one day, but before he arrives in Canton he may first be making a stop at the poor house (is there an actual poor house?). Yesterday it was revealed that Peterson, a.k.a. AD, has defaulted on more than $8 million in loans to at least three creditors and if this keeps up, he may just become our 46th president (he turns 35 next March).
A lawsuit filed on behalf of DeAngelo Vehicle Sales, which claims that Peterson owes them $5.2 million (who goes $5 million in debt to an auto retailer besides a pro athlete?). Further information has come out that suggests that the current Washington Redskin RB is deep in debt because he gave a lot of his more than $100 million in career earnings to someone to invest who then robbed him blind.
Rule No. 13: Open a Schwab account, put all of your cash in Apple (AAPL), walk away for 10 to 20 years, return very happy. It's not that complicated, people.
Rule No. 74: Mo' money, mo' problems.
Once Upon A Time
This is how you promote a film 1) without having to sit on the couch and engage in empty chit-chat and 2) getting even more play out of it by creating a viral YouTube video. Well done, whoever thought of this idea.
Reserves
Where In The World
We showed a different aerial view of this spot yesterday and told you it was somewhere in North America. The place is called Tofino, and it is on the western coast of Vancouver Island, British Columbia. I want to go to there.