https://mediumhappy.com/?p=8210
by John Walters
Tweet Me Right
The Reader's Digest was correct: Laughter is the best medicine.
Starting Five
Namaste On The Moon
Lost in all the Apollo 11 50th anniversary retrospectives the past week, India on Monday (Moonday?) launched its own lunar mission, Chandrayaan-2.
While there will be no actual Indians (or cowboys) touching foot on the moon, India would become the fourth nation (after the U.S.A., U.S.S.R. and China) to achieve what is known as a "soft landing" on the moon's surface.
Boston Massacre
The Red Sox and the Yankees have been playing each other since 1902 and never has Boston put up more runs on the Bombers than they did in last night's 19-3 win. The Yanks, whose plane landed in Boston at 5 a.m. yesterday morning after Wednesday night's win in Minnesota, hit the snooze alarm. The weird part is that their worst performer was pitcher Masahiro Tanaka, who allowed seven first-inning runs. He'd flown ahead of the team the day before to get a good night's rest.
Meanwhile in Anaheim, the Orioles and Angels each used 10 pitchers in Baltimore's 10-8 16-inning win. Baltimore center fielder Steve Wilkerson picked up the save, pitching a perfect 16th inning, and in so doing became the first position player in MLB history to pick up a Save (Rule No. 7).
Day To Night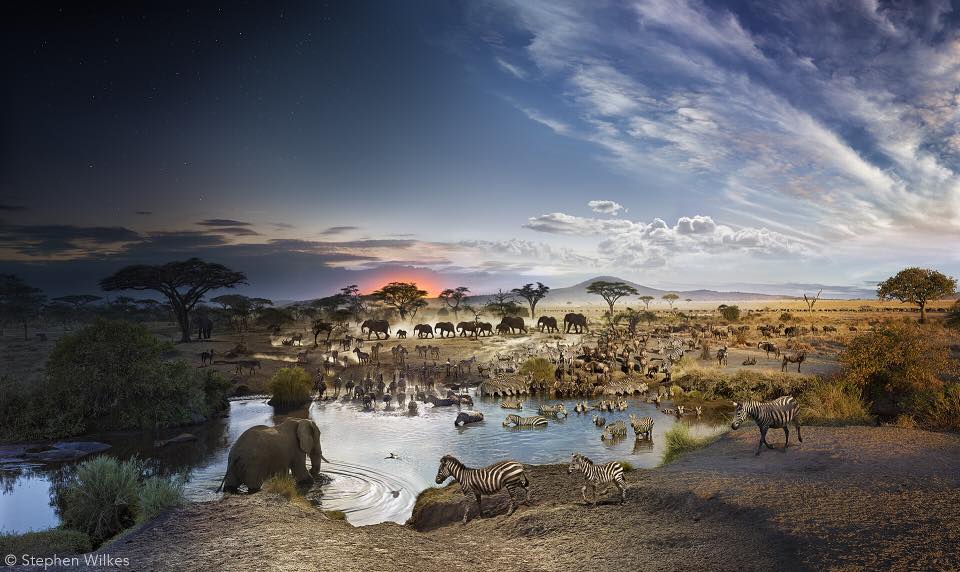 Honestly, our intention was only to pick up some Carvel in Southampton last night, but directly across the street is the Southampton Arts Center. And a nice lady told us they were having a good speaker in 20 minutes, so I decided to stick around.
Well, the speaker was legendary photographer Steve Wilkes and the talk was part career retrospective and part presentation of his "Day To Night" technique, which has taken him all over the world and produced many an iconic shot. What Wilkes does is position himself in one spot (often in a crane) for 18 to 36 hours and continually take the same shot, hundreds of them. Then afterward he blends the photos together (I didn't stick around long enough to listen how, the matter of having to return the rental car in time so as not to be charged for a second day).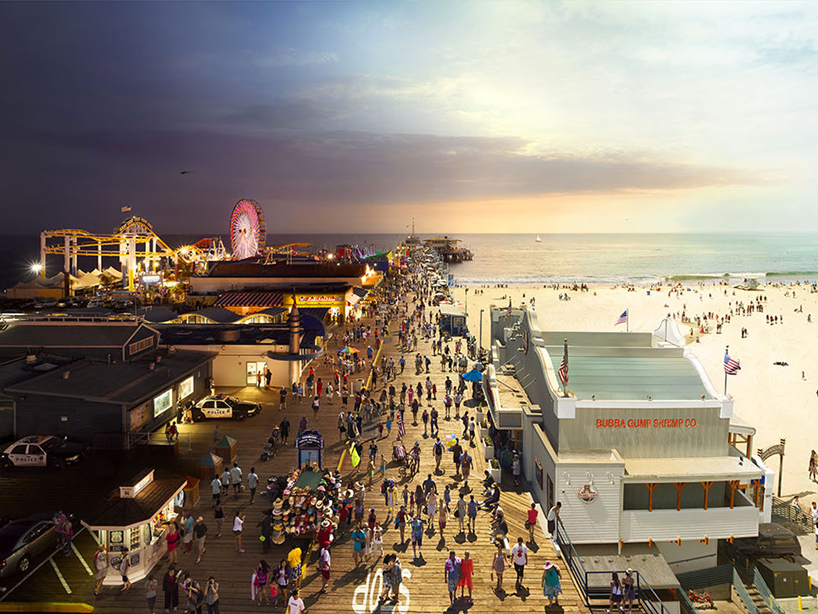 There is nothing in these photos that is not real. The only "doctoring" is how Wilkes blends them to look as one. You may see the same person (or animal) in the same photo numerous times. Part of Wilkes' intention, or discovery, is to illustrate the passage of time in one spot.
You can visit Wilkes' website to see more of these or simply buy his book. We went on cnn.com this morning and realized they're suddenly on to him, too. If you get a chance to see Wilkes give this presentation, go. It's fantastic and he has some great stories about his career. Also, there's a fabulous lesson in all of this: a kid from Great Neck, N.Y., took a keen interest in photography and that interest has taken him all over the world (I mean EVERYWHERE) and brought him a little wealth and a lot of professional approbation. Shoot your shot, playa!
Meanwhile, and we found this hilarious, if you're in Southampton tonight the SAC is holding a free outdoor screening of Get Out. We'll leave it at that.
Alexandre Dumbass
You remember the scene in The Shawshank Redemption when the inmates are reorganizing the library and one of the happens upon The Count Of Monte Cristo? "By Alexandre Dumbass (Dumas)," says Heywood. Andy Dufresne smiles and says, "You'll like that. It's about a prison break."
Is it ever? So we finally picked up and finished Dumas' 19th-century classic and we never quite realized what a template it served for Stephen King's book (the in-film reference was anything but happenstance): young man is wrongly imprisoned; he makes one very close friend during his confinement; his escape involves water (and a lot of patient digging); there's a little revenge on his chief antagonist; he amasses a fortune; he buries something for someone; and there's a famous line about hope.
Andy Dufresne was based largely on Edmond Dontes. I never knew!
High Steaks Issue
In Arkansas, a new law is scheduled to take effect this week that would ban the use of "meat-related terminology" to describe a meatless product? Hence, "veggie burger" would be prohibited.
Of course the ACLU has its panties in a wad over this, claiming it's First Amendment infringement. On the other side, a lawmaker who voted for the bill made the specious argument that you couldn't slap a Porsche hood on a Buick and call it a Porsche. But those are brand names, dummy. You could manufacture either car and talk about its HORSEPOWER even though there are literally no horses in any automobile.
Also, there are no puppies (or their parents) in a hot dog and no ham in a hamburger. Obviously this bill was passed after some heavy lobbying (and likely a little graft) from the local cattlemen's association. Meanwhile, and we just don't understand how or why, shares of Beyond Meat (BYND) have risen from $177 to $237 just this week. Even if you did not get in on the BYND IPO and waited until the end of its opening day (May 2) of trading to buy it at $65, the stock is up ago nearly 275% since then. In just under three months.

Music 101
Listen Up
She's not the most famous musician from the Jersey shore, but maybe just the most accomplished female musician? Nicole Atkins, from Neptune, N.J. (same hometown as Jack Nicholson), is a 41 year-old whose style reminds many of Carole King or someone from the Brill Building era. This tune came out in 2017.
Remote Patrol
The Women and Wuthering Heights
All month long, TCM is devoting Friday nights to the classic movies of 1939. Tonight's double feature begins with a film about catty New York socialites, and stars Norma Shearer, Joan Crawford and Rosalind Russell. It stands out, particularly for the era, in that all 130 speaking roles were female. Not a single male is seen. So, You've Got No Male. I'm sorry. It's the weekend, let it slide.