https://mediumhappy.com/?p=8213
by John Walters
Starting Five
Training Wheels
Colombian Egan Bernal, just 22, becomes the youngest Tour de France champion in more than a century and the first from his nation to stand atop the podium. Pedaling for formidable Team Ineos, Bernal defeated teammate and defending champion Geraint Thomas by only 71 seconds, ending a streak of four consecutive British winners.
Telling: News of Bernal's victory is not up on espn.com's morning "Top Headlines" list.
Manitoba Manhunt
They're still on the loose in the land of Canada Goose. Teenagers Kam McLeod and Breyer Schmegelsky have now successfully eluded capture for more than one week in a remote area of northern Manitoba with few people. The Royal Canadian Mounted Police have manpower, dogs, drones, etc. and these two high school graduates and former Walmart employees have been able to out-Arctic Fox them for eight or nine days.
They are alleged murderers, sure, and dangerous. But it's somewhat incredible that they've been able to remain fugitives this long and that authorities have now moved the populated area they believe them to be in from remote Gillam, near Hudson's Bay, to York's Landing, which is more than 100 miles south.
They may be captured today. They may be in Toronto. Who really knows?
Caleb Makes a Phelpsian Splash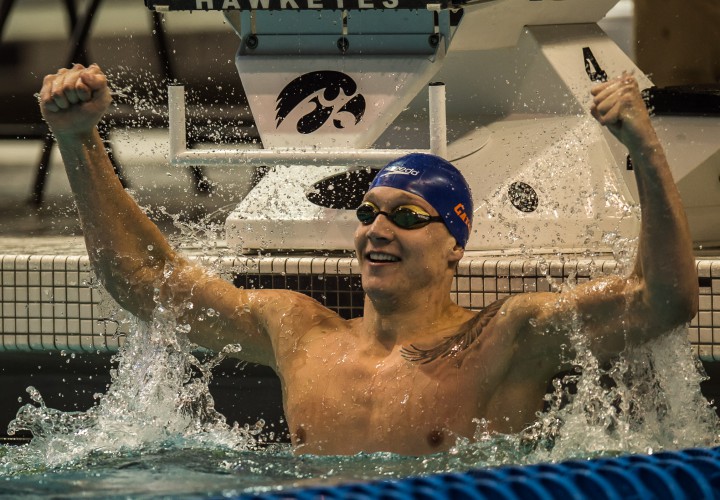 As Susie B. has been telling you in the comments, American Caleb Dressel is swimming's next big fish. Dressel, 22, won a record eight medals at the World Championships in Gwanju, South Korea, including six golds. During the meet, in which he also took two silvers, the University of Florida alum also broke Michael Phelps' 100 butterfly world record.
There are now only four swimmers who've won at least four golds at a single worlds: Phelps, Ryan Lochte, Katie Ledecky and Dressel. Even though Dressel's name is NOWHERE TO BE FOUND on espn.com's homepage this morning, NBC will have made him a household name—and face—by this time next summer when the Tokyo Games are underway.
Bauer Out(r)age
We've all been there. One of our co-workers fails to do his job and that has a negative collateral effect on our performance (welcome to the cookoutateria, summer of '19). It's like Mark Wahlberg famously said in The Departed: "I'm the guy doing his job; you must be the other guy."
So in the fifth inning of yesterday afternoon's game in Kansas City, Cleveland Indians outfielder Oscar Mercado lost a ball in the sun that landed on the warning track. Then Bauer gave up three consecutive dinky singles, one that landed less than 10 feet from home plate.
A fifth inning that began with Cleveland in front 5-3 turned into a nightmare as Bauer allowed five runs. When manager Terry Francona stepped out of the dugout to yank his staff ace after what amounted to his career-worst performance (seven earned runs), Bauer tossed the ball over the centerfield wall. Francona, without even attempting to shield his mouth, "What the f%&$ are you doing?!?"
The dog days have arrived.
Track and Feels
On the final day of the USA Track and Field Championships, yet another sporting event espn.com ignored this morning, the men's 1500 and men's 5000 were decided by less than half a second. In the 1500, the metric mile, Craig Engels held off reigning Olympic gold medalist Matthew Centrowitz by 4/100ths of a second. In the men's 5000, Lopez Lomong won by 27/100ths in 13:25.
Also, Notre Dame alum Molly Huddle won her fifth consecutive national championship in the 10-K and her 28th national championship overall. Erect a statue of her on campus!