https://mediumhappy.com/?p=8240
by John Walters
Starting Five
Amazon Crime
What the hell? People are intentionally burning down the Amazon rainforest? Why don't we all just poop in our water supply, too? Of all the catastrophic events taking place during this new age of fashionable totalitarianism, burning down the Amazon rainforest may be the catastrophicest.
And we're obsessing over whether or not Trump is going to buy Greenland?!? I'm at the 'I-don't-even-know-what-to-say' level at this point. You?
The Constant Gardner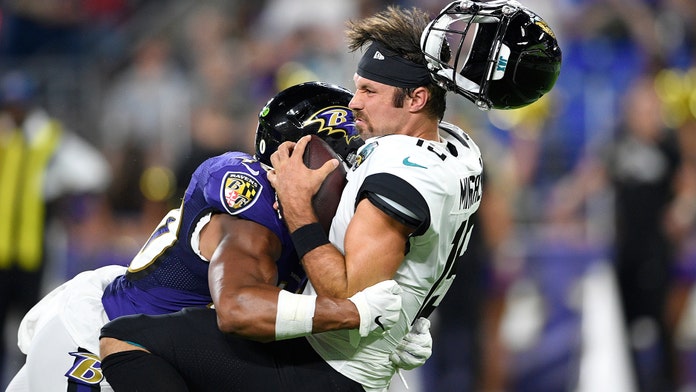 Remember Gardner Minshew? Graduate student who was gonna be content to ride the pine at Alabama as a backup QB in order to kickstart his coaching career, then made an exodus to Washington State after the incumbent starter at QB in Pullman committed suicide? Became a cult hero as he led the nation in passing yards per game (367.6) and was second in passing completion % (70.7%) as the Cougs finished 11-2?
Minshew, about 6'0″, was not drafted until the 6th round, by the Jaguars. Jacksonville gave him $195,000, guaranteed. By comparison, Jared Goff, another former Pac-12 QB who never posted numbers as exemplary nor led his school to 11 wins, received $18.5 million guaranteed as a rookie three years ago. Not claiming Minshew is going to be as good a pro as Goff, but it does look as if he is going to make the Jags roster as the No. 2 quarterback behind Nick Foles (another Pac-12 alum who wound up surprising a few people as an NFL QB).
UM-believable
He's kidding, right, this Dudek fellow? Ooh! Oooh! Pick me, Mr. Kotter!
Journey Of A Lifetime
By now you've probably seen or read about Brad Ryan and his grandma, Joy, who have set out on an epic adventure, a quest really, to visit all of our national parks. Thus far, after four years the duo have visited nearly half of the 61 national parks, having covered 38 states (Phyllis, what say you?).
I love this story and dollars-to-doughnuts someone will turn this into a feature film. That is unless we discover the two are not actually related and it's some bizarre Harold and Maude-type relationship.
Comstock Load
This is the funniest thing I've seen on Twitter this week and I wanted to learn more. This is the story of Keith Comstock, former journeyman MLB and minor-league pitcher, who as a 32 year-old demoted back to AAA, was able (via teammates united against having their baseball card pics taken unless he was allowed to do this) to create the funniest Topps baseball card ever.
Somewhere Ron Shelton, the writer of Bull Durham, is kicking himself for not having thought of this for the screenplay.