https://mediumhappy.com/?p=8276
by John Walters
Greta The Great!
If you didn't know the 16 year-old Swede before yesterday, you may know here now. Greta Thunberg, who first gained attention last summer when she demonstrated outside of the Swedish parliament to call for climate action, was invited to speak at the United Nations yesterday, where dozens of world leaders have gathered this week (and clogged up traffic from Sixth Avenue east). She did not squander her moment.
"We are at the beginning of a mass extinction and all you can talk about is money and fairy tales of economic growth. How dare you!" Take that and stick it up your corn hole, Joe Kernen.
Of course, it only took a few hours for a guest on Fox News to refer to her as "mentally ill" and for Laura Ingraham to refer to her as "Children of the Corn," and you wonder at what age do people's hearts die. Or maybe it's not a matter of what age they reach, but how much income they've earned.
Spooky Castle*
*The judges are soliciting your help for a better headline
This is Dunstanburgh Castle in northern England, or at least the remains of the 14th-century fortification, located in Northumberland on the coast of the North Sea. Doesn't look like all that much in the light of day…
…but then when the sun goes down and what with the Northern Lights and all, it becomes a Tim Burton soundstage. Bucket list wish: see the Northern Lights.
Trump, Biden, Whistleblowers and Nepotism
The latest, "Oh, he's gone entirely too far!" episode involving our beloved 45th president involves him personally ordering his staff to freeze more than $391 million in aid to Ukraine in the days before he pressed the new Ukrainian president to investigate the Democrats' leading presidential candidate. Two White House officials have confirmed this.
Now, we can have a separate debate as to why Uncle Sam is writing out such robust checks to any foreign government when our educational system is bankrupt and we can hardly keep grizzly bears out of classrooms because of it. Sure. But this is a pure Mob Boss move on the president's part: I'm going to give Ukraine a taste of the pain I can unleash if it doesn't play ball with me.
Meanwhile, Dems in Washington fluttered their hankies anew at the report and some wondered if they might have to change their reservations at Charlie Palmer. My Lord, what a bunch of feckless milquetoasts.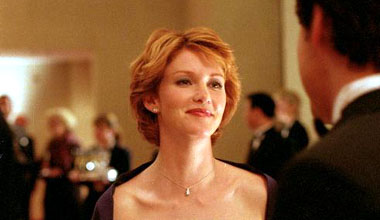 On the other hand, if you read this story, Trump does have a point: why did a Ukrainian petroleum company take on Hunter Biden, who does have a law degree, at $50,000 per month when he had no previous expertise in the industry or Ukraine? To get closer to his dad, of course. Now, sure, it's funny that Donald Trump of all people would call out nepotism (he's been both the beneficiary of it and he's now passing it on to his kids), but yeah, the Bidens don't come off as altogether wonderful. Don't you just miss the days when Leo McGarry's daughter was simply an attractive school marm that Sam Seaford could hit on….?
King Gone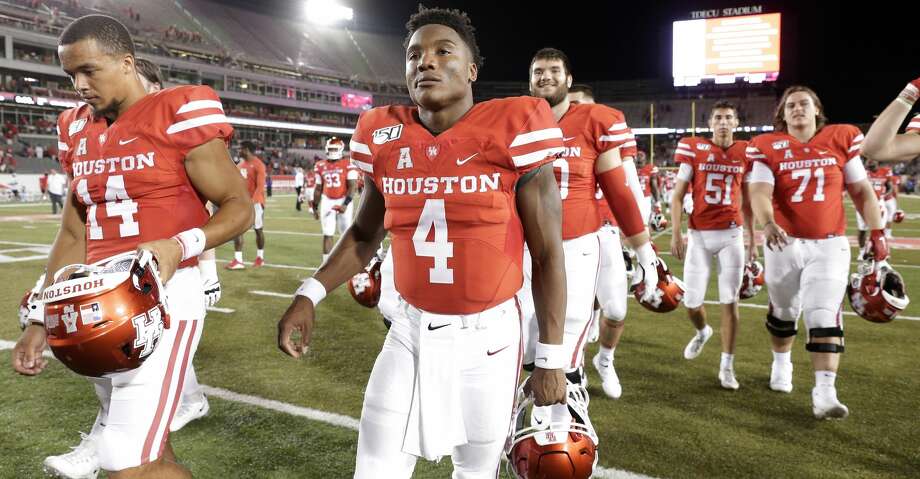 After playing four games, and losing three of them, University of Houston senior quarterback D'Eriq King has opted to take a mulligan on the remainder of 2019. Because the new redshirt rule allows you to play up to four games without it costing against your season, King is eligible to return next year and play for the Cougars. Or, having auditioned in front of Lincoln Riley and 90,000 Sooner fans on September 1st in Houston's season-opening loss at Oklahoma, he could become the third Texas-based QB in the past five years to transfer to Norman (after Baker and Kyler, who both went on to win the Heisman). Stay tuned.
One of King's favorite targets, Keith Corbin, will also shut it down the rest of 2019. First-year Houston coach Dana Holgorsen, in our opinion, should just thank the two of them and tell them to get lost for good. And while you're at it GET OFFA MY LAWN!
It's All Downhill From Here
No human being has ever run a marathon in under two hours, even though that will likely happen in the next 20 years. Organizers of an event in Andalusia, Spain, can't wait that long. With the aid of a 6,358-foot decline from starting line to finish, they were hoping to produce the first sub-2-hour marathon this weekend.
Didn't happen.
Kenyan Anthony Kiringa broke the tape in 2:09, though his 30-K split (about 18-mile mark) was faster than fellow Kenyan Eliud Chipkoge's split at the Berlin Marathon last year when Chipkoge set the world record at the 26.2-mile distance at 2:01:39.
Of course, if Kipchoge had run in Spain on Sunday he might've crushed the two-hour barrier but it would not be an official time, owing to the dramatic altitude decline on the course.
Personal memory: In 2006 we ran an all-downhill half-marathon in Fontana, Calif. The objective was achieved: our fastest half-marathon ever (about 1:21 as I recall). But we wrecked our quads for about two weeks. Here's how crazy that race was: We finished in the top 10 but at least three runners ahead of us dropped out. Fast runners don't ordinarily drop out of half-marathons. They did so because they'd been hammering their quads for 10-12 miles at that point and their muscles could no longer take the stress. Run a downhill marathon or half- at your own risk.
Music 101
Where The Bands Are
This song never made a Bruce Springsteen album, so as we belatedly celebrate his 70th birthday, we take note of it and offer that it would have fit perfectly on The River. By the way, all of the footage in this video is from before, during and after his November 5, 1980 show at the Arizona State University Activity Center (now Wells Fargo Arena) that my sister worked as an usher and scored me a ticket to but Phyllis wouldn't let me attend because it was a school night. I'm not quite over it yet.
Remote Patrol
Country Music
8 p.m. PBS
So both Phyllis and Susie B. have been chatting up this latest Ken Burns' documentary (Burns has now done series on Baseball, The Civil War, World War II, Vietnam and this; let me throw out his next two for him, "The Movies" and "Rock 'n Roll") and even though we're catching it nearer to the end, here's hoping/guessing that PBS will re-air it plenty.