https://mediumhappy.com/?p=8307
by John Walters
Tweet Me Right
Don't know if it's real. Don't care.
Starting Five
Kicking Their Astros
The natty nat Nats won their 8th consecutive postseason game, blasting open a tight World Series Game 2—it was 2-all in the top of the 7th at Minute Maid Park—with a 6-run frame that was jump-started by a solo home run by 36 year-old catcher Kurt Suzuki. He's part of the team's Los Viejos ("the old men").
Justin Verlander, who allowed that homer, is now the first pitcher in Major League history to be 0-5 as a World Series starter. Also the Astros, the first MLB team since 1955 not to issue even one intentional walk in an entire season, did issue one in the top of the 7th—to Juan Soto—and it backired (although 3rd baseman Alex Bregman's inability to handle an infield hit to his left did more damage).
The Nats also won eight in a row to close out the regular season. Meanwhile, Astros' aces Gerrit Cole and Justin Verlander have lost in consecutive starts for the first time all year. The last team to lose its first two home games in the World Series and recover to win? The 1996 New York Yankees.
Unwelcome Matt*
*The judges will also accept "Storming The Gaetz"
In the GOP's latest edition of "You Can't Do It But I Can," Congressman Matt Gaetz (Reprehensible—Florida) led two dozen junior colleagues on a bum rush of the Sensitive Compartmentalized Information Facility (SCIF) where the House impeachment inquiry was taking place.
Gaetz & Friends' ostensible stated goal was "transparency," but the real goal was intimidation and distraction. The very reason that the hearings are held in private—even though half the committee are Republicans, a fact that Gaetz and his cronies pretend to be unaware of—is to prevent witnesses from corroborating stories based on previous testimony they've heard and to allow the investigating members to do their jobs without outside interference. It's the same reason the public isn't allowed into a grand jury hearing.
Of course, all of these rules were fine when Bill Clinton was being impeached. But suddenly Gaetz and Co. behave as if they're here protecting the American way. The question here is simple: Why are so many Republicans so hell-bent on people not knowing the truth?
Kyrie Eleison
Brooklyn is gonna love Kyrie Irving. And he's gonna love the borough right back. In his Nets debut last night, Kyrie Irving puts up 50 points, although the Nets fall by one in overtime to Minnesota. Irving was 7 of 14 from beyond the arc and 17 of 33 from the field overall. Wethinks Kevin Durant's Achilles' healing process just sped up two weeks off last night's game alone.
Kyrie's still not the greatest Net named Irving (or at least pronounced that way), but it was a good start. Also, not only did he score 50 but he now looks 50.
While we are talking NBA, we love Michael Jordan and always will, but he's flat-out SO wrong about what he said about Stephen Curry (not a Hall of Famer yet). Forget the five straight NBA Finals visits (and three championships) and the two MVPs for a moment. Curry's three-point shooting single-handedly (with some guidance help from his left hand) transformed the way the NBA game is played.
Before Curry no player had ever hit more than 243 threes in a season. While leading the league in three-pointers for five straight campaigns, Curry took the single-season mark not only just above 300 but above 400 (402 in 2015-2016). He did for the three what Babe Ruth did for home runs and look how baseball has changed since Ruth. And within two years, three tops, he'll surpass Ray Allen as the NBA's all-time leader in threes and become the first player to reach the 3,000 career threes mark.
Love Jordan. That statement is asinine. Let's move on.
Tesla Soars, While Twitter Tumbles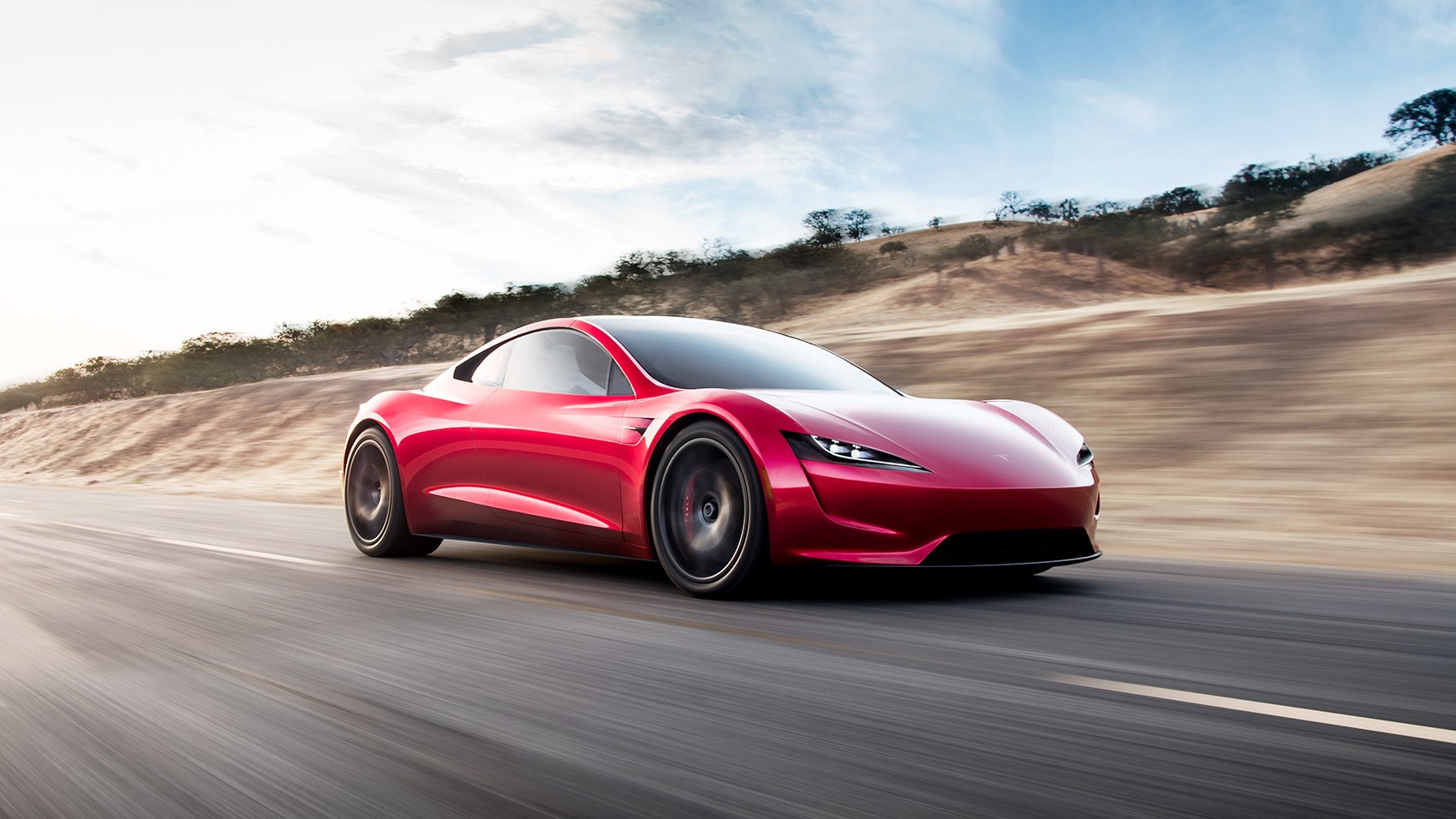 In millennial stock news, shares of Tesla (TSLA) soared nearly 20% ( $254 to $299) after an earnings beat after the bell yesterday, which will make your battery-powered drive to your favorite avocado toast outlet so much more cheerful this morning.
Shares of Twitter (TWTR) did just the opposite, after a pre-opening bell earnings report. It's down almost 20% ($39 to $32).
In other millennial stock news, Bitcoin is taking a pounding of late and Chipotle is down about 8% from last month's all-time high.
At The Movies: 1940
A continuing series in which we list our highly subjective choices of the five best/favorite/most watchable films from every year in cinema, beginning in 1939:
The Philadelphia Story : Three all-timers (Katharine Hepburn, Cary Grant and Jimmy Stewart at the top of their craft) and Stewart wins Best Actor as a make-up call for the previous year's snub, in the process snubbing his life-long friend Henry Fonda, who deserved it for No. 3 on this list) 2. His Girl Friday : Cary Grant and Rosalind Russell, back when newspapering was cool and stylish. One of the best snappy banter films ever made 3. The Grapes Of Wrath There's no place like home, but this time you have to remain in Oz and it ain't pretty 4. The Great Dictator After 13 years, Charlie Chaplin finally does a talkie and lampoons Adolf Hitler (in 1940!) while so doing 5. Rebecca Alfred Hitchcock's first American production yields him a Best Picture Oscar even though this is not one of his five most well-renowned films.