https://mediumhappy.com/?p=8347
by John Walters
Changing Of The Guard
Will we sports fans look back on the first weekend of December 2019 as a watershed moment? Will we view at as the weekend that the three great sports dynasties of the 2010s—the Alabama Crimson Tide, the Golden State Warriors and the New England Patriots—symbolically passed the torch to a still grasping field of successors?
I think so.
As you know, the Crimson Tide lost the Iron Bowl, 48-45, at Jordan-Hare Stadium last Saturday. The defeat knocks the Crimson Tide out of the College Football Playoff for the first time in the now six seasons it has been held. It also marked the most points Alabama has surrendered under Saban since 2007 and the most penalties (13) a Saban-coached Tide team has ever committed in one game. The last one being the costliest.
In the 10-year span between 2009-2018, Alabama under Nick Saban won five national championships. It ranks as one of the greatest, if not the greatest, dynastic runs by any school in the history of the sport. The Tide isn't about to disappear, but Saban turns 69 on Halloween day next season. How many more seasons of this does he want?
The Patriots lost at Houston on Sunday night to give them, like the Tide, their second defeat of the season. It doesn't take much imagination to notice that both of New England's losses came on the road on a Sunday night to a team with a young and dynamic Heisman Trophy winner at quarterback who happens to be African-American. Lamar Jackson and Deshaun Watson are the future of the NFL and Tom Brady, legend that he is, represents its MAGA-clinging past.
Are the Pats done? Maybe not, but unless something changes they'll have to go on the road to Baltimore (Lamar) or Kansas City (Pat Mahomes) this January for an AFC playoff game and there's no Gronk to help in the passing game. The Pats just don't have that much talent on offense and it's a testament to the talents of Brady (42) and coach Bill Belichick (67), not to mention the depravity of the AFC East, that they're even 9-2.
If the Pats go out before the Super Bowl this winter, you have to wonder how much longer either gent will remain in Foxboro. It may be time to enjoy that sunset.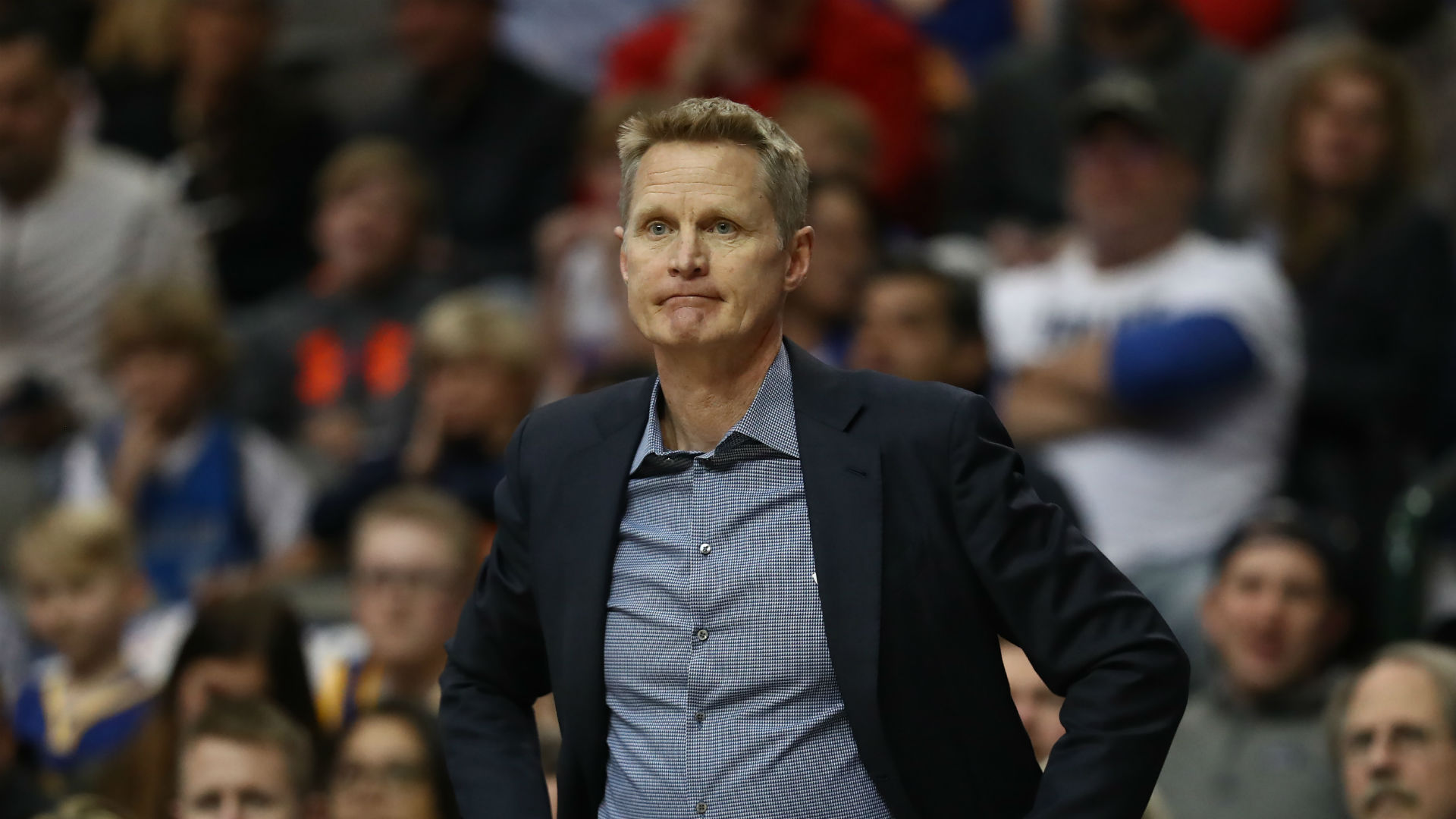 Finally, there's the Warriors. Thanks to free agency and injury, the Dubs, winners of three NBA Finals this decade (and another two might have been theirs were it not for ill-time injuries) have fallen the farthest. They have lost three games in the past six days and are currently 4-18. The Dubs are saddled with the worst record in the NBA, which is not an easy feat when you consider the New York Knicks are also in the NBA.
The Dubs have moved into a gleaming new venue and then they failed to bring the house band that made it all possible. Now, sure, this season's putrid record will likely guarantee them a top 3 pick next June. But here's the case I'll make about that: the Splash Brothers, Stephen Curry and Klay Thompson, will be 32 and 30, respectively, when next season tips off. And they're guards, not power forwards or centers. Age matters more when quickness and not size is your forte.
Love the Splash Brothers. I just don't think we'll ever see the likes of the mid-2010s Warriors again. That era has passed. I'd love to be wrong. But I don't think that I am (even though Curry's season-ending hand injury in October was probably the best thing that could've happened to him, in terms of career longevity).
So let's just take a moment to realize it. The weekend of November 30-December 1 marked the end of an era. All three sports dynasties of this decade finally began to show their mortality. And I don't think any of the three will win another championship under their present coach.
Five Films: 1967
A tremendous rebound year following '66 with a plethora of films that stand the test of time. Here are our five:
Bonnie and Clyde: This one, the pet project of Warren Beatty, would be the top film of most any year. Funny, violent and tragic all at once, it may represent the birth of New Hollywood in that it's the first great film that looks and feels a lot more like all the films that would come after it than it does those that came before. And if for no other reason, the scene in which Warren Beatty, Gene Hackman and Gene Wilder (among others) are all sharing a joyride is a must-see cinema scene. Also, if you've never seen it, keep an eye out for the scene late in the film when they visit Bonnie's family for a picnic. The woman playing Bonnie's mom is hauntingly perfect of Depression-era Texas. She's not an actor. She was a local who'd been watching them film and director Arthur Penn noticed her and they used her. She's perfect. 2. The Graduate: If B&C was the year's best film, this may have been the signature film of the Sixties in terms of capturing the sense of being lost, particularly among the young. A soundtrack from Simon & Garfunkel didn't hurt. "Plastics." 3. How To Succeed In Business Without Really Trying: There are other musicals from this year—and this site's top critic will probably want us to include Thoroughly Modern Millie—but this is our favorite and Robert Morse singing "I Believe In You" to his mirrored image in the executive washroom is simply superb. Forty years later Matthew Weiner would perform the ultimate in stunt-casting by inserting Morse as the patriarch of the Mad Men agency, and if you note, his character has achieved the pinnacle of success and is never seen doing an ounce of work. Not a coincidence. The entire vibe of Mad Men is inspired by this film. Also, note how Hollywood tried to somewhat duplicate this film by inserting Michael J. Fox into the Morse role 20 or so years after in a non-musical with a similar plot, The Secret Of My Success. 4. In The Heat Of The Night: When you think about the time in America when this was released, well, it's almost impossible for those of us who didn't live through the turbulent Sixties to appreciate the tension endemic in the film. It won Best Picture, which proves Hollywood didn't just start being woke a few years ago. 5. Wait Until Dark: Alan Arkin is normally known for comedic roles, but he's a charismatic villain here as he and a blind Audrey Hepburn play a game of cat-and-mouse inside her Greenwich Village apartment. Fantastic suspense here.
Close but no cigar: The Dirty Dozen, You Only Live Twice and Guess Who's Coming To Dinner (as opposed to "The Guess Who's Coming To Dinner" which is a film I'd be more interested in watching). We've seen Cool Hand Luke and we just never understood why Paul Newman smashed all the parking meters in the first place, much less why he'd be dumb enough to take on George Kennedy in a fist fight. A few great scenes but not a great movie.
By the way, before we leave 1967, think about how many catchphrases this year produced: "Plastics," already mentioned, but also "What we have here is a failure to communicate" and also "They call me 'Mr. Tibbs.'"